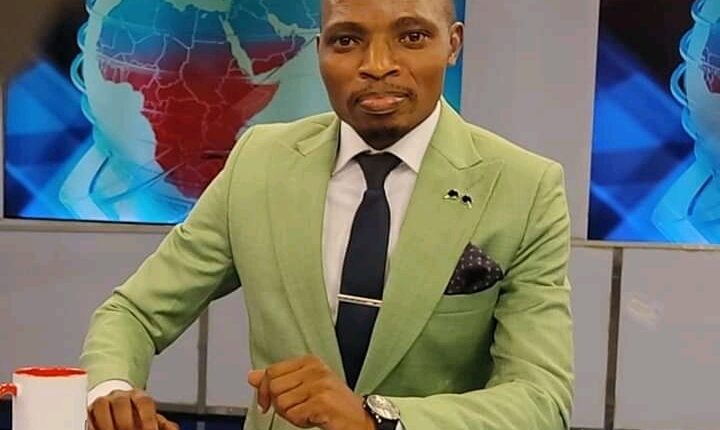 Lofty Matambo Biography, Age, Education, Career, Wife, Family and Net Worth
Lofty Matambo is a Swahili news anchor at NTV, a brand of Nation Media Group. He is also a lab technician by profession.
He was formerly anchoring news at KTN before he quit to join NTV. Apart from that, he was also hosting a gospel show dubbed 'Shangwe' on Radio Maisha while working for Standard Media Group.
Read Hassan Mugambi Biography, Age, Education, Career, Wife and Net Worth
Matambo is known for his good command in Swahili language when it comes to anchoring or presenting news.
The journalist is also a good singer and has produced a song called 'Weh Corona' with his Co-journalist Fridah Mwaka  a few months ago.
Read Top Ten Morning Radio Shows In Kenya.
This article takes you through the biography of Lofty Matambo, highlighting his career, educational background and experience.
Lofty Matambo Age and Place of Birth
Lofty was born in bahari constituency, Kilifi County but his exact date of birth is not known to the public. We shall let you know once we get hold of this information.
Lofty Matambo Educational Background
Lofty schooled at Kapecha Primary School in Vipingo, Kilifi County. He later joined Lutsangani Secondary School for his high school education.
In a past interview, he revealed that his journalism talent was discovered back in primary school by his swahili teacher who encouraged him to chase his dreams.
He started serving as choir master in class four and years later in high school he became the best student in Swahili, scoring an A at KCSE.
After high school, he went to a college and pursued a course in Medical Laboratory Science, which was not his passion. He worked at a medical clinic before quitting to chase his dreams in journalism.
Later on after securing a job at KTN, Radio Maisha and NTV, he went back to school and earned a degree in mass communication. He took to Facebook to celebrate his achievement that came after a long period of dedication and hard work.
Lofty Matambo Career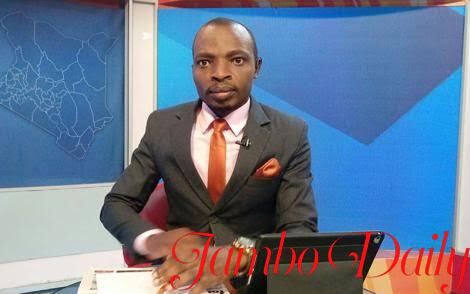 Despite having discovered his journalism talent at an early age, Lofty did not pursue communication studies in his tertiary education. He instead pursued a course in Laboratory technology and was hired in a clinic as a laboratory technician.
He would later quit the job to chase his dreams (joining the media industry). He revealed that one day as he was attending to a patient at a laboratory, he heard an announcement on Hope Fm challenging listeners to call the station line and act as news anchors for 2 minutes.
He immediately left the lab and went upstairs to make the call. Luckily, his call went through and he was selected as the winner of the challenge. He was later called at the station and given a chance to be on air with journalist Anthony Ndiema.
He thought he had made it but eventually he learnt that it was just a normal radio game. He had to go back to the clinic to continue with his job.
When Anthony Ndiema left Hope FM for Radio Maisha, he informed Lofty of his new role and encouraged him to apply for his previous position. Lofty made a application but unfortunately he did not secure the position.
He continued serving at the clinic but did not give up on media as he continued making several applications and interviews on different media houses.
Fortune finally knocked at his door when he made an application at KTN and was hired as a Swahili news reporter and anchor.
He was added another role at radio maisha where he hosted a show called 'Shangwe' on Sunday mornings. He worked for Standard Group for some years before quitting to join NTV where he currently works.
Lofty Matambo Music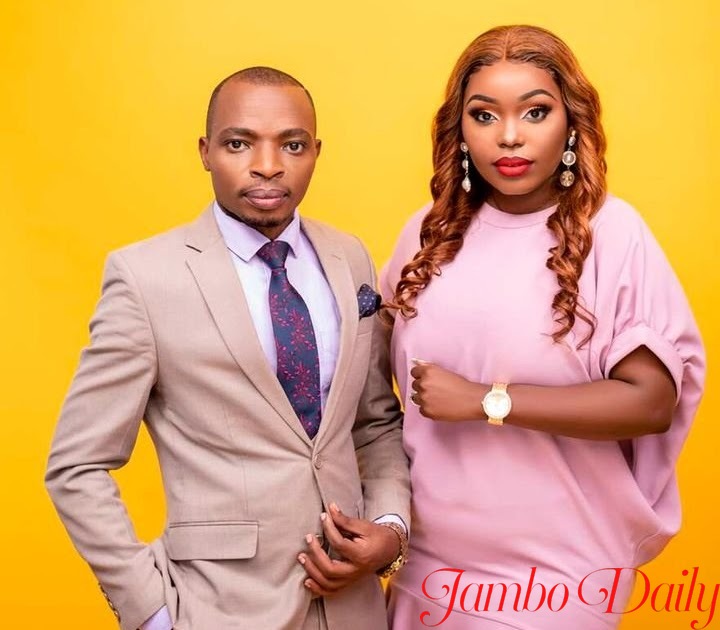 Lofty, along with his his college at KTN, Frida Mwaka, released a song dubbed Weh Corona. Frida revealed that the idea was hatched in the newsroom before they approached music producer Saint P who agreed to produce the song.
She added that they decided to craft the song as part of their efforts and dedication to fighting the then deadly Corona Virus in the country.
Lofty Matambo Marriage/Wife/Kids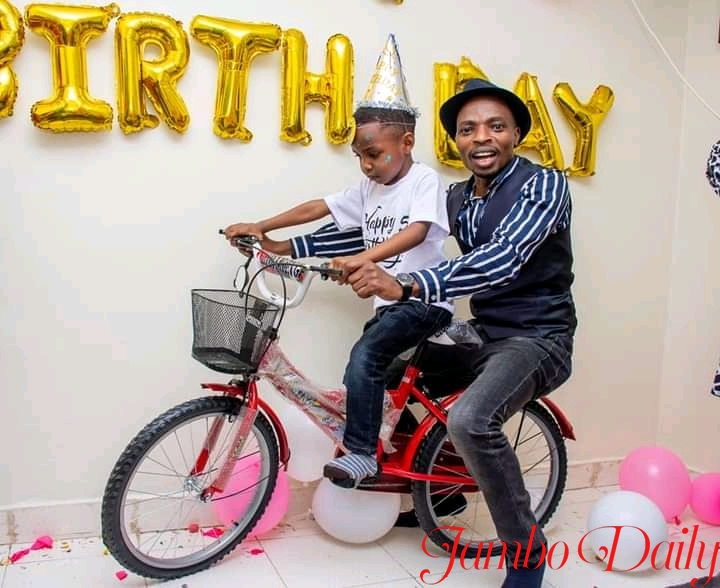 The reporter met his spouse Mary Mutete at a shop in Kisauni Mombasa. They dated for a while and when Lofty finally proposed, they decided to tie the knot. The two got married in a colorful wedding that was held at Kikambala Methodist Church, Mtwapa.
The ceremony was attended by some popular journalists and celebrities including Mashirima Kapombe, Alex Mwakideu, comedian Jalas and Zubeeda Koome.
Lofty and his wife are blessed with a son who turned 5 years in 2021. Lofty took to his Facebook page to celebrate his son, wishing him a joyous birthday.
Lofty Matambo Tribulations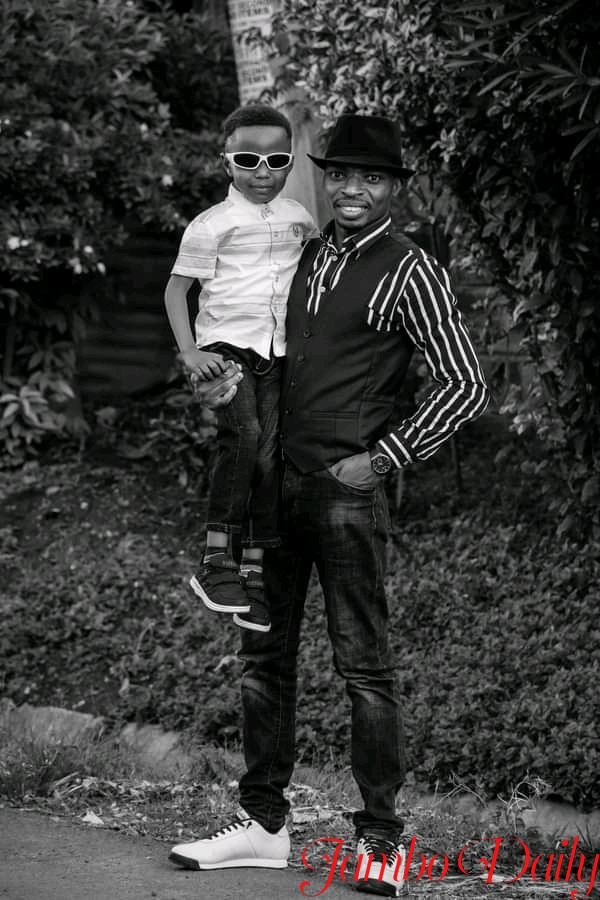 Despite being such a prayerful man, Matambo has got his basket of struggles and tribulations while residing in Nairobi City. He has been robbed at gunpoint in the two incidents he has encountered with thugs in the country's capital.
While living in Kayole, he was attacked by robbers wielding a gun.They robbed him Ksh 500 but left him with his briefcase which had a Bible. He was walking home at night from a friends house where he had gone to visit them after church.
In a second incident, Matambo and his friends were attacked by thugs while walking home after watching a football match. The robbers pointed a gun at them and they had to surrender their mobile phones to have their lives spared.
The thugs made away with the mobile phones but left them with their Sim cards and spares their lives.
Lofty Matambo Net Worth.
His net worth is not currently available. This article will be updated as soon as reliable information is outsourced.