List Of Top Avocado Exporters In Kenya
This is a list of Kenya's top avocado exporters. Kenya is Africa's second-largest avocado producer and exporter.
Avocado is Kenya's most important fruit export, accounting for approximately 17% of total horticultural exports. Avocados are primarily exported from Kenya to Europe and the Middle East.
Top avocado exporters in Kenya.
1. Kenya Horticultural Exporters
It is a family-owned company that adheres to the HACCP system and the BRC code of practice to ensure that all requirements for exporting safe and high-quality produce are met and exceeded at all times. It grows and sells vegetables, fruits, herbs, and avocados.
Contacts: 0703 471 417, 0732 289 710.
2. Kakuzi Limited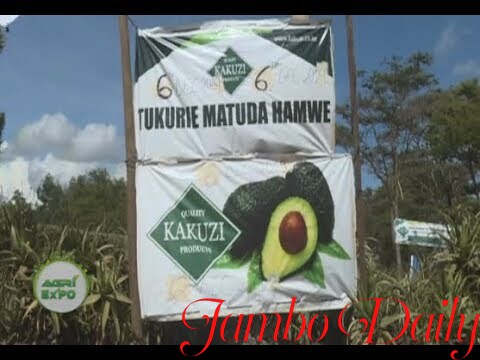 Kakuzi is a well-known company that grows, packs, and exports avocados as well as other products like macadamia, blueberry, and tea. The avocados are first graded to remove any with physical quality defects, then weight sized and packed into 4kg or 10kg cartons for export.
Contacts: 0722 205 895, 0722 205 896.
Email: mail@kakuzi.co.ke.
3. Vegpro Kenya
The firm is a significant exporter of fruits, vegetables, and flowers to Europe. It also sells directly to the Kenyan market as well as buyers in Europe, the Middle East, Russia, and South Africa.
Location: Cargo Village, JKIA, Nairobi.
Contact: 020 822 831, 020 682 2715.
4. Sunripe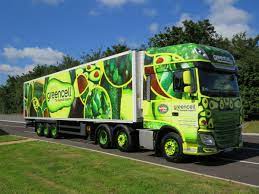 Sunripe processes and sells fresh and frozen avocados, french beans, and pineapples in more than 20 countries worldwide. In 1972, the company exported its first avocados. It ensures strict food safety and standards compliance at farms and processing sites, making it one of Kenya's most preferred horticultural marketers and processors.
Location: Limuru Road, Nairobi.
Contacts: 020 682 2948, 0733 600 212.
Read Top Coffee Exporters In Kenya
5. Biofarms Limited
It is Kenya's largest commercial grower, packer, and exporter of premium organic and conventional fresh fruits. Avocado, mango, and passion fruit are its main products.
Location: Aviation Centre, North Airport Road, Nairobi.
Contact: 0723 078 250.
6. East African Growers
They are the leading growers, processors, packers, and exporters of Grade 1 vegetables, fruits, and flowers to European premium markets.
Nairobi, 3rd Freight Lane, JKIA, Cargo Village
0722 200 681 and 0733 900 476 are the phone numbers to call.
7. Mofarm Exporters of Fresh Fruits
Avocado, pawpaws, snow peas, and french beans are among the farm products grown, marketed, and exported by the company.
Location: Utawala, Nairobi, off Ring Road.
Contact numbers: 0731 659 628 and 0722 263 781.
8. Keitt Exporters Ltd.
Keitt Exporters takes pride in being the leading exporter and importer of fruits and vegetables to European and Middle Eastern markets.
located on Old Mombasa Road Keitt Complex in Nairobi.
Contact number: 0722 204 391.
Read List Of Top Tea Exporters In Kenya
9. Avocado Society of Kenya
It is a registered association in Kenya for avocado growers and exporters.
Located at Unicity Mall, Kenyatta University, Thika Road, First Floor
Phone: +254 722406941
10. Lagran Group Limited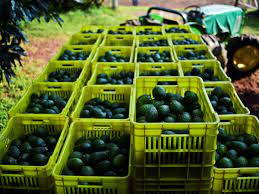 It is an agricultural company that uses innovation and technology to provide irrigation, farm management, and agricultural product marketing for local and export markets.
Location: Athi River.
Contact: 0706 419 244.
11. Benok Exporters Ltd
It is a fruit and vegetable export organization that collaborates with farmers who grow fruits such as avocados, berries, melons, and mangoes. It also trains farmers to ensure that the best fruits are available for sale in both local and international markets.
Location: Athi River.
Contact: 0706 419 244.
12. Key Export Company Limited
The company exports fresh fruits from Kenya, focusing on growth and primarily targeting the Middle East and European markets. Avocado, onions, bananas, apple mango, and potatoes are among the products exported by the company.
Location: Off North Airport Road, Nairobi.
Contacts: 0722 999 976, 0734 999 976.