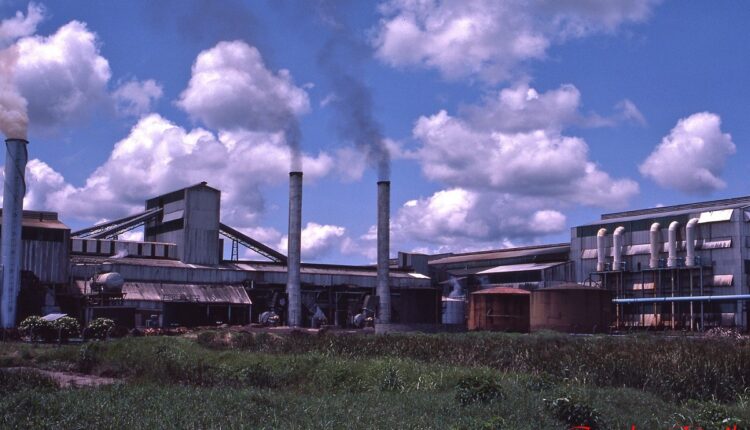 List Of Sugar Manufacturing Companies In Kenya
This is a list of Kenyan sugar manufacturing companies. The sugar produced by these manufacturers is consumed both locally and internationally.
Sugar Manufacturing Companies In Kenya
1. Nzoia Sugar Company
The company was founded in 1975 and is a major player in Kenya's sugar industry. It manufactures sugar under the brand name Nzoia Sugar and also supports cane production by providing farmers with extension services.
Location: Off Webuye- Bungoma Highway, Bungoma County.
Contacts: 0727 477 777, 0727 483 483.
Email: md@nzoiasugar.co.ke.
Related Interesting Facts About Nzoia Sugar F.C., Owner, Stadium, and Much More
2. South Nyanza Sugar Company Limited (SonySugar)
Sony Sugar was founded in 1976. Sony Sugar, a popular granular sugar made from clean, fresh, and mature cane, is produced by the company.
Location: Kisii-Migori Road.
Contact: 020 802 9200.
Email: administration@sonysugar.co.ke.
3. Transmara Sugar Company
The company produces the Mara Sugar.
Location: Kilgoris.
Contact: 0790 207 699.
Email: info@transmarasugar.co.ke.
4. Muhoroni Sugar Company
This is a sugar manufacturing company that grows sugarcane, processes it, and sells it. The company manufactures brown sugar, which is sold in more than 70% of the country's major retail outlets.
Location: Muhoroni.
Contacts: 0728 609 809, 0734 151 474.
Email: info@musco.co.ke.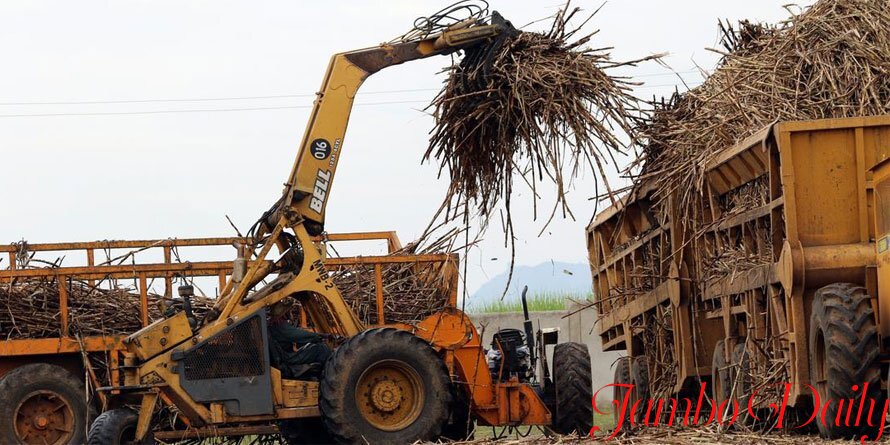 Read List Of Best Food Delivery Companies In Nairobi Kenya
5. Mumias Sugar Company
Mumias Sugar Company was established in 1971. It was once East Africa's largest sugar manufacturer before closing its doors a few years ago. The factory's operations have since resumed, albeit partially.
Location- Mumias Town, Kakamega.
6. West Kenya Sugar Company Limited (Kabras)
The popular brand of sugar by the name Kabras is produced at the firm.
Location: Kakamega.
Contacts: 0722 786 084, 0722 786 404.
Email: westkenya@raisugar.com.
7. Kibos Sugar and Allied Industries
Kibos Sugar was established in 1999. It is one of Kenya's leading sugar producers. It manufactures the well-known Kibos Sugar, which is sold in almost all retail outlets throughout the country.
Location: Kibos, Off Kibos Road, Kisumu.
Contact: 057 202 8151.
Email: info@kibossugar.co.ke.
8. Chemelil Sugar Factory
The state corporation was put up in 1965. It produces mill white sugar.
Location: Along Awasi-Chemelil-Nandi Hills Road.
Contacts: 0722 209 798, 020 203 1883.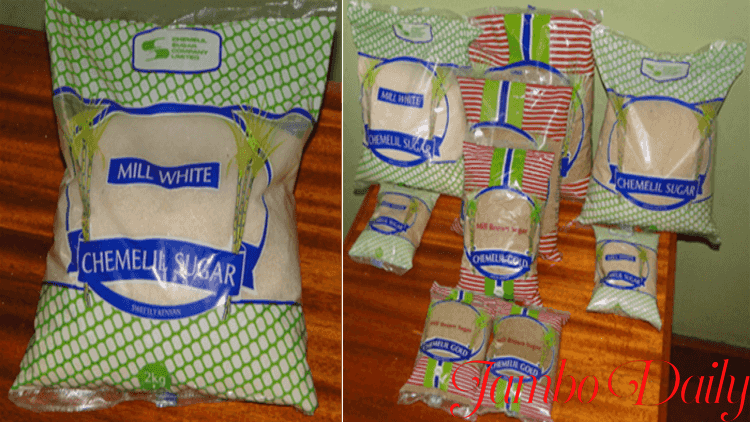 Read 10 Dangerous Foods in Kenya To Avoid     
9. Sukari Industries Limited- Ndhiwa Sugar
Sukari Industries is a private sugar miller in the country. Ndhiwa Sugar is the company's most popular brand.
Location: Ndhiwa, Homa Bay County.
Contact: 0700 111 451.
10. Kwale International Sugar Company
The $400 million sugar processing plant was opened in 2015 with the goal of producing high-quality sugar and related byproducts by utilizing cutting-edge technology and investing in people to provide superior customer value. The business manufactures Kwale Sugar, which comes in 5kg, 10kg, 50kg, and 100kg quantities.
Location: Likoni-Lunga Lunga Road, Msambweni.
Contact: 0722 456 546.
Email: info@kwale-group.com.
11. Butali Sugar Mills
Butali Sugar is a sugar milling company. It is about 35 kilometers from Kakamega town in the Butali area.
Contact: 0731 454 909.