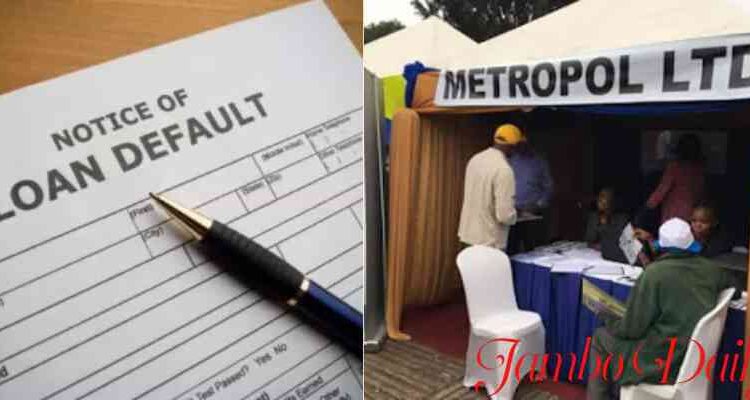 List of Licensed CRBs in Kenya
This is a list of all licensed CRBs in Kenya, who provide credit history to banks and other lenders when issuing loans to borrowers.
The Central Bank of Kenya has given some companies the responsibility of gathering credit data on borrowers from a variety of sources and providing it to lenders (mostly banks).
Credit Reference Bureaus (CRBs) support lenders in evaluating borrowers' creditworthiness. Sharing of credit data among financial institutions is made possible by CRBs.
If you miss a loan payment by at least 90 days, you will only be listed by CRB. The law mandates that CRB keep the defaulter's information on file for five years following the loan's completion.
The following accredited bureaus can help you clear your name in the event that you have been placed on a blacklist. To obtain a clearance certificate, keep in mind that your loan must be paid off.
List Of Licensed CRBs (Credit Reference Bureaus) In Kenya
1. Metropol Credit Reference Bureau Limited
Metropol was founded in 1996 in Kenya as business information and credit management firm. Metropol entered the credit rating services business in 2006, allowing corporations to raise capital and meet their financing needs.
The Central Bank of Kenya has also licensed Metropol to provide Credit Reference Bureau (CRB) Services to ALL Kenyan banks. their CRB services leverage full-file credit information sharing and alternative data sources from MFIs, SACCOs, HELB, Utilities, Mobile phone companies, and credit providers to help customers improve their access to finance and increase credit providers' capacity to lend profitably to more customers.
They assist credit providers in managing credit risk throughout the credit life cycle in order to improve efficiency, reduce default risk, and maximize profit. At the same time, we provide the credit consumer with tools that will help negotiate favorable terms when applying and managing their credit. As a result, they offer a Total Customer Solution.
Telephone: 0709 834000
Website: www.metropol.co.ke
Location: Shelter Afrique Centre, Upper Hill, Nairobi
Read How To Check Your CRB Status Online In Kenya.
2. TransUnion Africa Ltd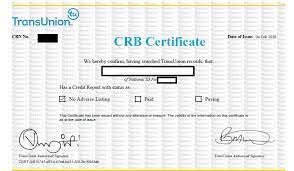 Since 1901, Transunion Africa has been providing benefits to Southern African businesses. TransUnion provides services to consumers and businesses through three operating divisions: Credit Bureau, Analytic & Decisioning Services, and Auto Information Solutions, as well as a network of local subsidiaries across Africa.
Their national headquarters are in Johannesburg, but they also provide local service and support in Botswana, Namibia, Swaziland, Kenya, Rwanda, and Zambia.
Consumers can use the company's information resources and helpful tools to gain a better understanding of their credit history and financial reputation, as well as to protect themselves from identity theft and potential fraud. Customers also rely on them for vehicle valuation and history reports.
They offer powerful analytic and decision-making solutions for businesses, backed up by professional service and current, comprehensive data for their client's businesses.
Telephone: +254 – 020 – 3751799/3751360/2/4/5
E-mail: info@crbafrica.com
Website: www.crbafrica.com
Location: CRB Centre, 2nd Floor, Prosperity House, 2nd Floor, Westlands Road, Nairobi
Read List of Boda Boda Loan Providers in Kenya
3. Creditinfo Credit Reference Bureau Kenya Limited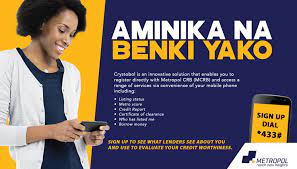 Creditinfo Kenya is a company that has been licensed and regulated by the CENTRAL BANK OF KENYA (CBK). Creditinfo's core business, according to the relevant legal framework provided by the CBK, is the provision of credit-related information, with services covering each stage of the customer life cycle.
Their services assist banks and other credit providers in evaluating prospective customers, monitoring existing ones' performance, and managing any debts they may have incurred. They collect data from as many sources as possible, analyze it, and make it available to subscribers.
Telephone: +254 – 020 – 3757272
Mobile: +254 735 880880 / +254 718 842833
E-mail: cikinfo@creditinfo.co.ke; consumercare@creditinfo.co.ke
Conclusion: List of Licensed CRBs in Kenya
This is the list of licensed CRBs in the country as of now. I hope it helps you chart your way to the best service to use for your credit score and history information. These companies charge a standard price for their CRB removal services and their operations are regulated by the Central Bank of Kenya (CBK).