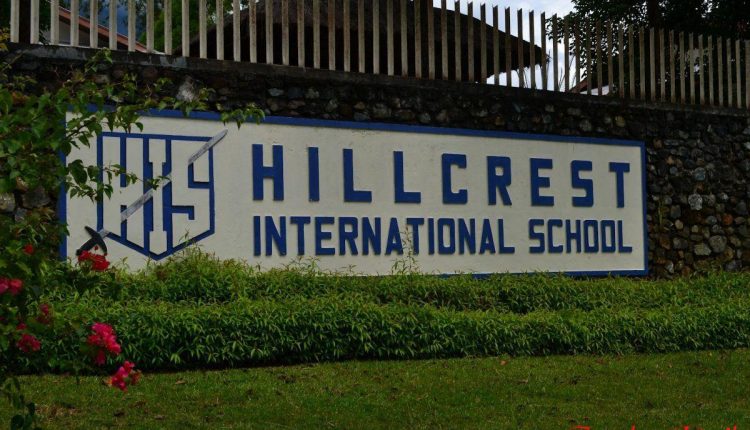 List of International Schools in Kenya
Apart from Normal Schools that offer the 8-4-4 education system in the Country, Kenya has a reasonable number of well-established international schools that serve students from different parts of the world dwelling in the country as well as local residents.
These schools are mostly located in major towns and cities such as Nairobi, Mombasa, Kisumu, Thika and Nakuru. Majority of these schools teach in English but also offer international curriculums such as the International Baccalaureate (IB), International GCSE (IGCSE) and the International Primary Curriculum (IPC). Offering these international curriculums is what distinguishes these schools from the other ones.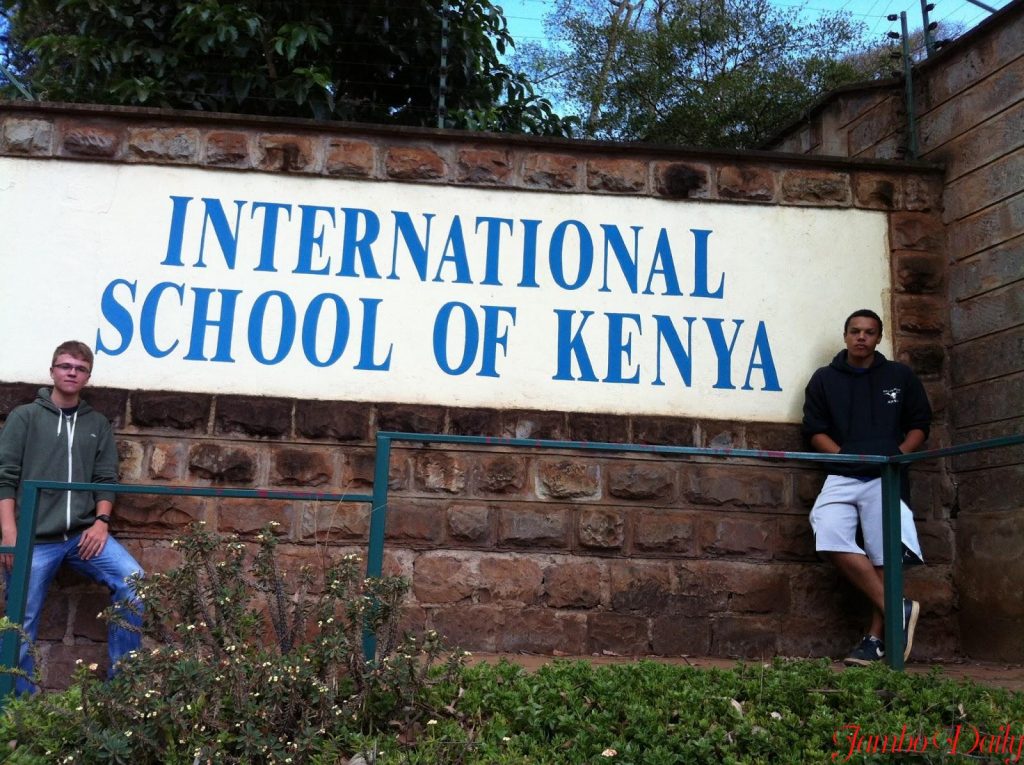 Necessity of International Schools
Most of the foreigners living in Kenya with their families do not prefer taking their children through the rather ambiguous and lengthy Kenyan (8-4-4) Education System. This necessitates the presence of international schools that offer a shorter and precise curriculum. Children studying in these schools are able to transfer from one school to another easily incase of any circumstance. They can also take exams in any of the schools since all exams taken in these schools are the same regardless of location.
Who can enroll in an International School?
Although the schools are not restricted to foreign children only, native Kenyan children are rarely enrolled in these schools. This fact is attributed to the hefty amount of fees required to study in such an institution among other reasons. However, the elites normally enroll their children in these schools, typically speeding up their schooling process and subsequent absorption into the job market.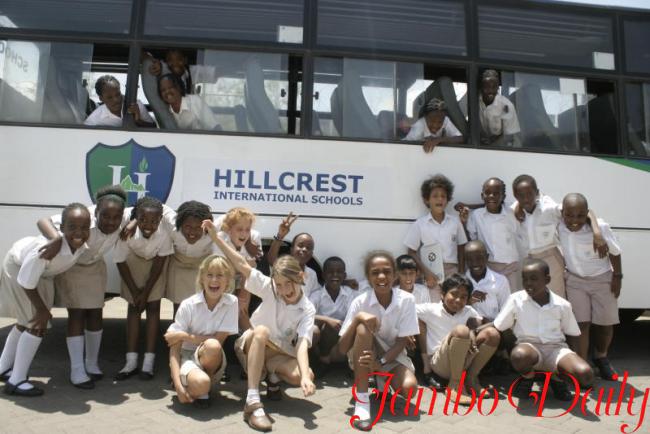 How long does it take to study in an International School?
Under normal circumstances, a child studying in an international school should complete secondary education at 16 years. On the other hand, a child in Kenyan education system completes secondary education at 18, 19 or even 20 in some cases. This indicates that graduates from international schools have an upper hand when it comes to career advancement as self-establishment.
Here is a list of international schools in Kenya, Contacts and Location:
1. Aga Khan Academy, Nairobi
Description: Co-educational, Day, Preparatory, Senior and Sixth Form
Location: 1st Parklands Avenue, off Limuru Road, Nairobi-Kenya
Address: PO Box 44424-00100, Nairobi, Kenya
Website: www.agakhanschools.org
2. Aga Khan Academy, Mombasa
Description: Co-educational, Boarding, Day, Preparatory, Senior and Sixth Form
Location: Mombasa Kenya
Address: PO Box 80100-90066, Mbuyuni Road, Kizingo, Mombasa, Kenya
Website: www.agakhanacademies.org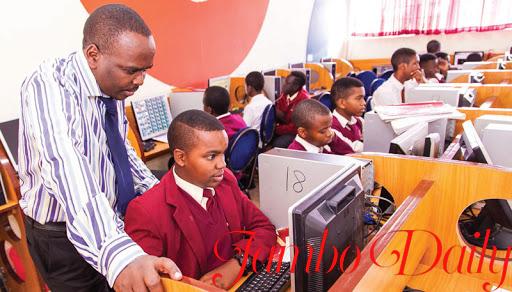 3. Aha Khan Nursery School, Nairobi
Description: Co-educational and Day school
Location; Nairobi Kenya
Address: PO Box 14998-00800, Nairobi Kenya
Website: www.agakhanschools.org
4. Braeburn School
Description: Co-educational, Day, Preparatory, Senior and Sixth Form
Location: Nairobi Kenya
PO Box 45112-00100, Nairobi
Website: www.braeburn.com
5. Braeburn Garden Estate School
Description: Co-educational, Boarding, Day, Senior and Sixth Form
Location: Mobil Plaza, Muthaiga, Nairobi, Kenya
Address: PO Box 16944-00620, Nairobi
Website: www.braeburn.com
6. Braeburn Imani International School
Description: Co-educational, Day, Nursery, Pre-Preparatory, Preparatory, Senior and Sixth Form
Location: Thika, Kiambu County, Kenya
Address: P.O Box 750-00100, Thika
Website: www.braeburn.com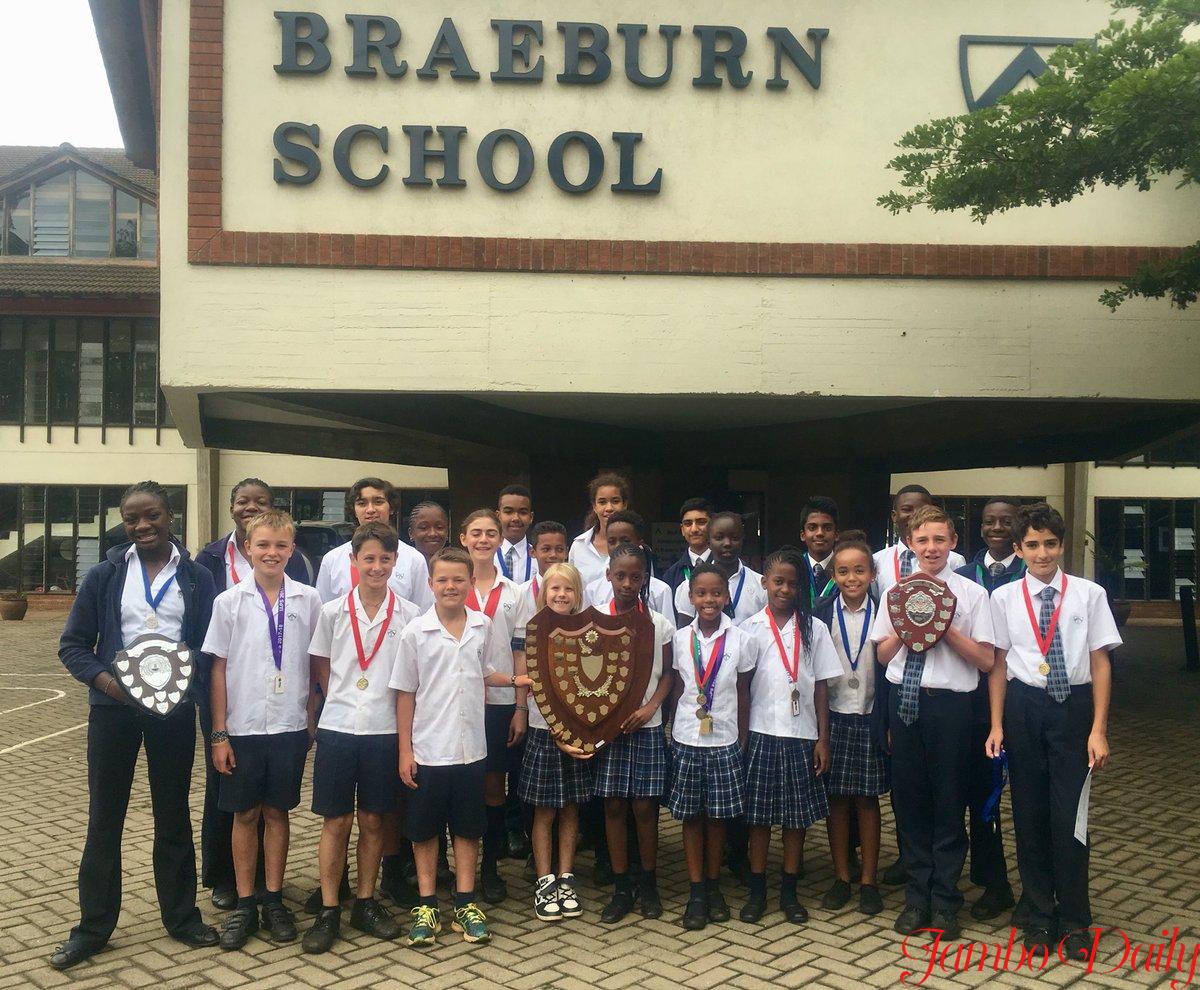 7. Braeburn Kisumu International School
Description: Co-educational, Day, Nursery, Pre-Preparatory and Preparatory
Location: Kisumu, Kenya
Address: PO Box 1276,40100 Kisumu
Website: www.braeburn.kisumu.com
8. Braeburn Nanyuki International School
Description: Co-educational and Day School
Location: Nanyuki, Kenya
Address: PO Box 1537-10400 Nanyuki
Website: www.nanyuki.braeburn.com
9. Braeburn Mombasa International School
Description: Co-educational, Day, Nursery, Preparatory and Senior School
Location: Malindi Road, off cement factory/vescon road, JCC Road, Bamburi-Mombasa
Address: P.O Box 83009-80100, Mombasa, Kenya.
Website: www.mombasa.braeburn.com
10. Brookhouse School
Description: Co-educational, Boarding, Day, Nursery, Pre-Preparatory, Preparatory, Senior and Sixth Form
Location: Nairobi/Karen, Kenya
Address; PO Box 24987-00502, Nairobi
Website: www.brookhouse.ac.ke
11. Brookhurst International School
Description: Co-educational, Day, Nursery, Preparatory, Senior and Sixth Form
Location: Kiserian-Isinya Road, Nairobi-Kenya
Address: P.O Box 7526-00300, Nairobi
Website: www.brookhurstschool.or.ke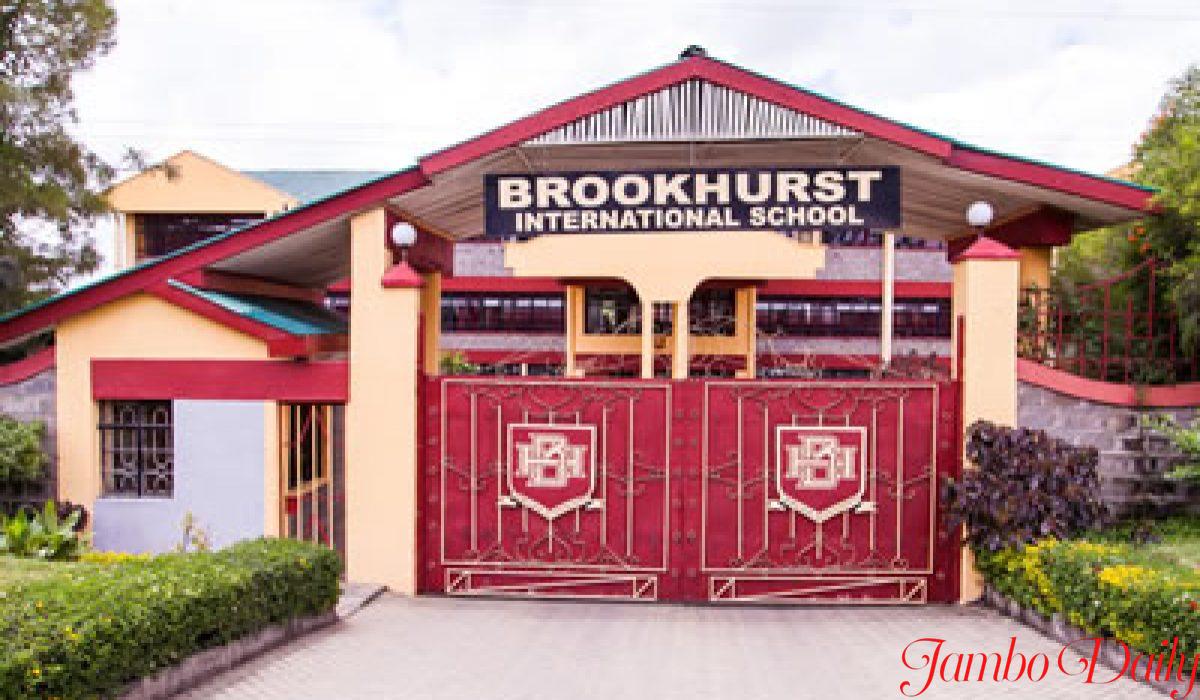 12. Cavina School
Description: Co-educational, Day, Nursery, Pre-Preparatory and Preparatory.
Location: Nairobi, Kenya
Address: PO Box 43090, Nairobi
Website: www.cavina.ac.ke
13. Coast Academy
Description: Co-educational, Nursery, Pre-Preparatory, Preparatory, Senior and Sixth Form.
Location: Old Town, Kiambu Lane, Mvita, Mombasa-Kenya
Address: PO Box 82988, Mombasa-Kenya
Website: www.coastacademy.ac.ke
14. GEMS Cambridge International School
Description: Co-educational, Boarding, Day, Nursery, Pre-Preparatory, Preparatory, Senior and Sixth Form.
Location: Magadi Road, Karen/Langata, Nairobi, Kenya
Address: P.O Box 856-00606, Nairobi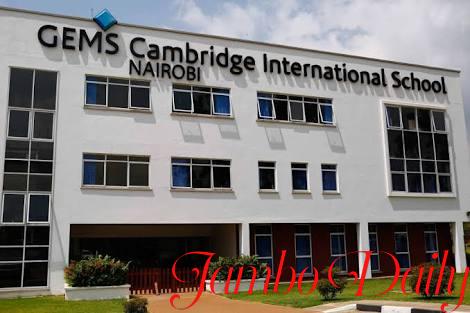 15. German School Nairobi
Description: Co-educational and Day School
Location: Limuru Road, opposite Village Market, Nairobi Kenya.
Address: PO Box 14103-00800, Kenya
Website: www.dsnairobi.de
16. Greensteds International School
Description: Co-educational, Boarding, Day, Pre-Preparatory, Preparatory, Senior and Sixth Form.
Location: Nakuru, Kenya.
Website; www.greenstedsschool.com
17. Hillcrest International School
Description: Co-educational, Boarding, Day, Nursery, Pre-Preparatory, Preparatory, Senior and Sixth Form
Location: Nairobi Kenya
Postal Address: PO Box 24819 -00502 Karen, Langata Rd, Nairobi
Website: www.hillcrest.ac.ke
18. Hillcrest Preparatory School
Description: Co-educational, Day, Nursery, Pre-Preparatory and Preparatory School
Location: Langata Road, Karen, Nairobi Kenya
Website: www.hillcrest.ac.ke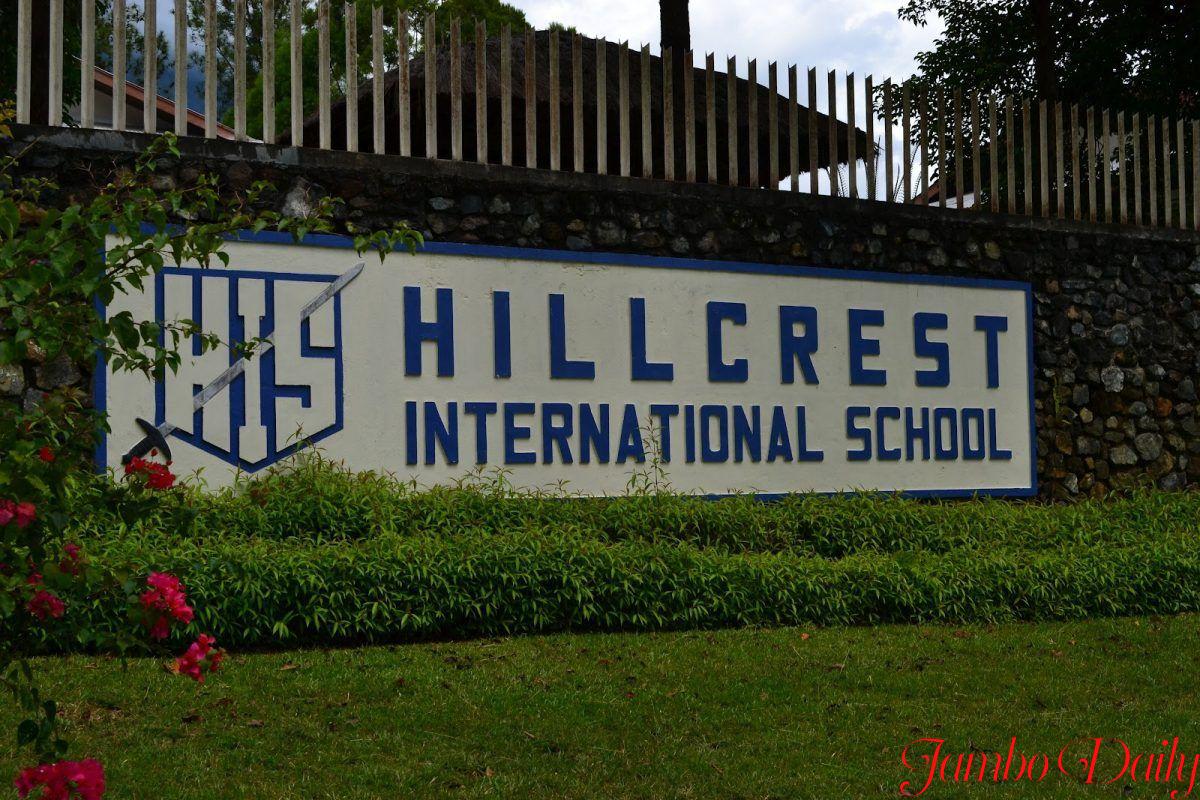 19. International School of Kenya
Description: Co-educational, Day, Pre-Preparatory, Preparatory, Senior and Sixth Form.
Location: End of Peponi Road/Kirawa Road Nairobi, Kenya.
Address: PO Box 14103-00800, Nairobi Kenya
Website: www.isk.ac.ke
20. Kenton College Preparatory School
Description: Co-educational, Day, Pre-Preparatory and Preparatory School
Location: Lavington, Nairobi-Kenya
Address: PO Box 25406-00603, Lavington, Nairobi
Website: www.kentonschoolnairobi.com
21. Light Academy Schools
Description: Co-educational and Day School.
Location: Nairobi, Kenya
Address: PO BOX 13413-00100, Nairobi, Kenya
Website: www.lis.sc.ke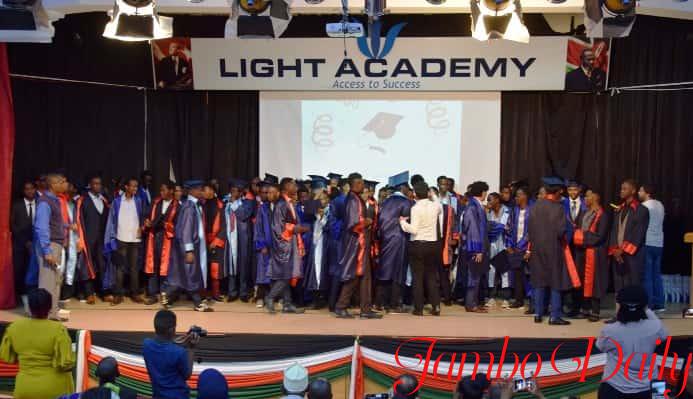 22. Lycee Denis Diderot (French School)
Description: Co-educational, Day, Preparatory and Senior School
Location: Nairobi, Kenya
Address: PO Box 47525-00100, Nairobi
Website: www.diderot.ac.ke
23. Light International Schools (LIS) Mombasa
Description: Co-educational and Senior School
Location: Off Greenwood Drive, Nyali, Mombasa Kenya
Address: PO Box 1835-80100, Mombasa-Kenya
Website: www.lis.sc.ke
24. Mombasa Academy
Description: Co-educational, Day and Senior School
Location: Sea-View Road, Nyali, Mombasa-Kenya
Address: P.O. Box 86487-80100, Mombasa, Kenya
Website: Mombasaacademy.sc.ke
25. M-PESA Foundation Academy
Description: Co-educational and Boarding Schools
Location: Thika, Kiambu County.
Address: P.O. Box 7954-01000 Thika
Website: www.mpesafoundationacademy.ac.ke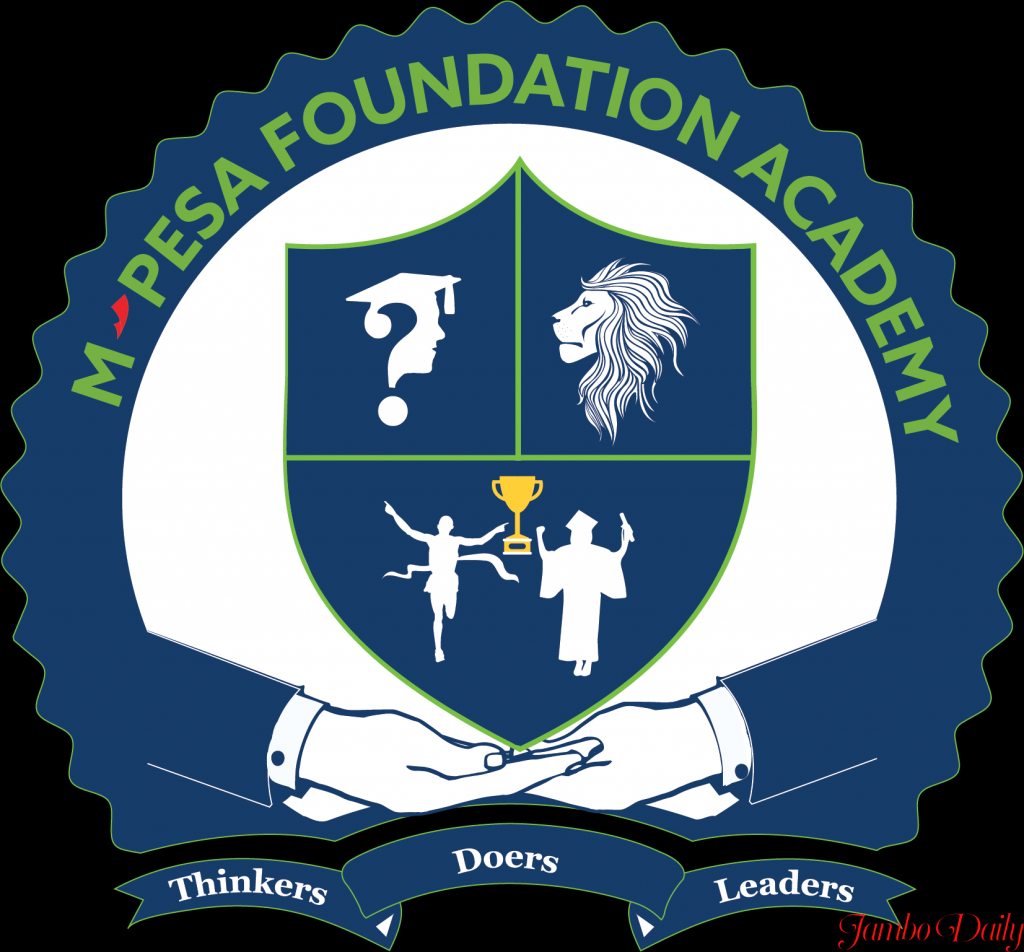 26. Nairobi Jaffery Academy
Description: Co-educational, , Pre-Preparatory, Preparatory, Senior and Sixth Form.
Location: Jaffery Islamic Centre, off James Gichuru Road, Opposite Shell Petrol Station
Email: info@jafferyacademy.org
Website: www.jafferyacademy.org
27. Naisula School
Co-educational and Boarding School
Location: Namanga Road, Kajiado County
P.O Box 41-00100, Nairobi-Kenya
Website: www.naisulaschool.ac.ke
28. Oshwal Academy Nairobi Senior High
Description: Co-educational, Day and Senior School
Location: Sarit Centre, Nairobi, Kenya
Address: PO Box 1130-00606, Nairobi
Website: www.oshwalacademy.sc.ke
29. Oshwal Academy Nairobi Junior High
Description: Co-educational, Day and Senior School
Location: 1st Parklands Avenue, Nairobi, Kenya
Website: www.junior.oshwalacademy.sc.ke
30. Peponi School
Description: Co-educational, Boarding, Day, Senior and Sixth Form
Location: Ruiru, Kenya
Address: P.O BOX 236-Ruiru
Website: www.peponischool.org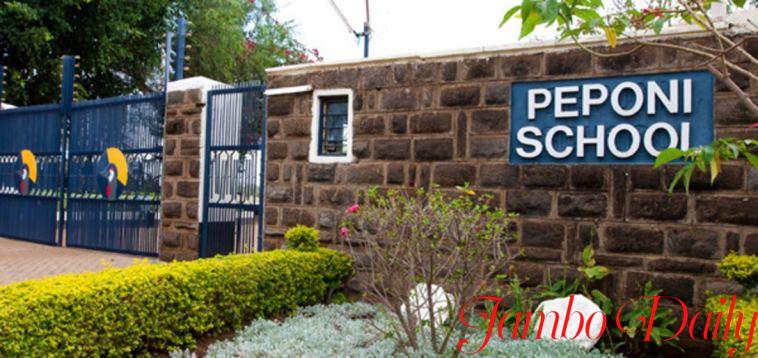 Read Also: List of Private Universities in Kenya, Nicknames and Location
31. Premier Academy
Description: Co-educational, Day and Senior School
Location: Nairobi, Kenya
Address: P.O Box 39513-Nairobi
Website; www.premier-sri.ac.ke
32. Rift Valley Academy
Description: Co-educational, Day, Preparatory and Senior school
Location: Kijabe, Nairobi.
Address: P.O Box 80-Kijabe
Website: www.rva.org
33. Rosslyn Academy
Description: Co-educational, Day, Pre-Preparatory, Preparatory, Senior and Sixth Form
Location: Parklands/Off Limuru Road, Nairobi, Kenya
Address: PO Box 14146-00800, Nairobi.
Website; www.rosslynacademy.org
34. Rusinga Schools
Description: Co-educational, Day, Preparatory and Senior School
Location: Gitanga Road, Lavington, Nairobi, Kenya
Address: PO Box 25088-00603, Nairobi
Website: www.rusinga.ac.ke
35. SABIS International School-Runda
Description: Co-educational and day school
Location: Off Kiambu Road, After northern bypass, Runda
Website: www.sabisrunda.sabis.net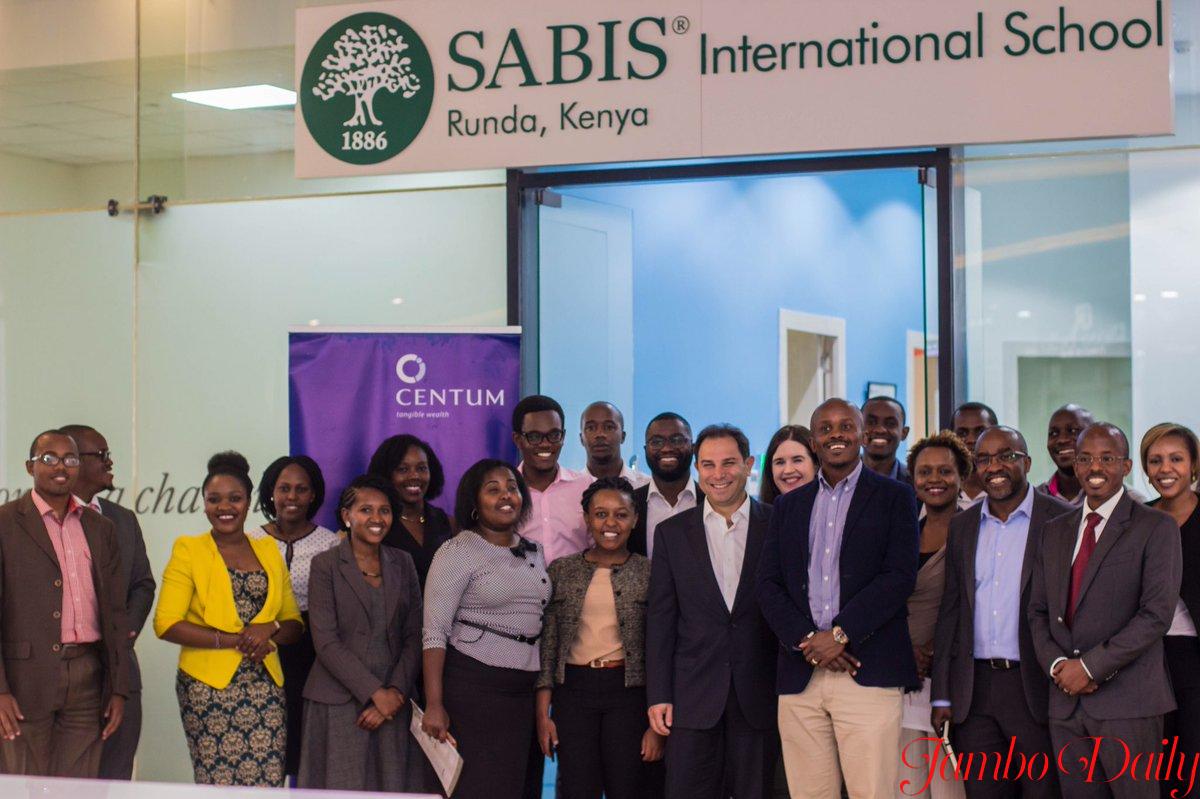 36. Sandpiper's Preparatory School
Description: Co-educational, Day, Nursery, Pre-Preparatory and Preparatory School
Location: Off Lamu Road, Along Golf Course Drive, Malindi, Kenya
P.O Box 1188-Malindi-Kenya
www.sandpiperinternationalschool.com
37. ST Andrews Preparatory School
Description: Co-educational, Boarding, Pre-Preparatory and Preparatory School
Location: Molo, Kenya
Website: www.standrewsturi.com
38. St Austin's Academy
Description: Co-educational, Day and Senior School
Location: James Gichuru Road, Lavington, Nairobi-Kenya
Address: PO Box 25138-Nairobi
Website: staustins.ac.ke
39. St Mary's School
Description: Co-educational and Day school
Location: Rhapta Road, Nairobi-Kenya
Address: PO Box 40580-00100, Nairobi.
Website: www.stmarys.ac.ke
40. The Banda School
Description: Co-educational, Day, Nursery, Pre-Preparatory and Preparatory School
Location: Magadi Road, Nairobi Kenya
Address: PO Box 24722-00502, Nairobi.
Website: www.bandaschool.com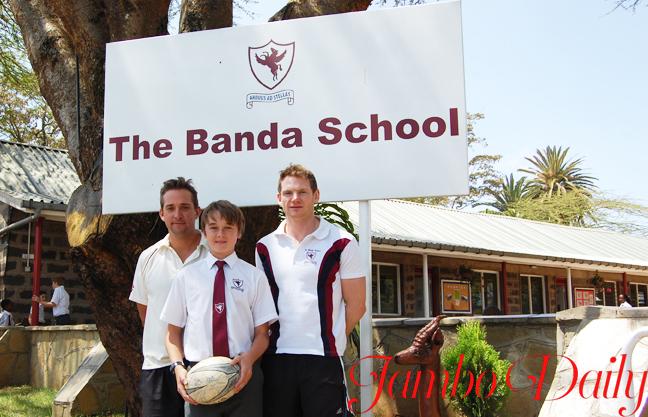 More information about International Schools in Kenya can be found here: international schools in Kenya
41. West Nairobi School
Co-educational and Day School
Location: Nairobi West, Kenya
Address: P.O. Box 1333-00502, Karen, Nairobi
Website: www.westnairobischool.org