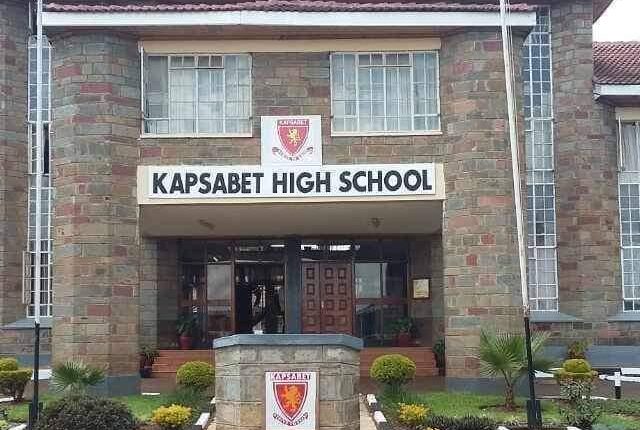 List of Extra County Schools in Kenya
Extra county schools are schools formerly referred as Provincial schools. They form the second tier of secondary schools after National schools which are the first. Extra county schools are distributed through out the country and admits students nationally.
Just like the national schools, extra county schools post good results in national examinations and are preferred by most learners who do not secure a chance to join a national school.
Here is a list of all extra county schools in Kenya, codes, category and cluster groups.
Code………. School Name………………………………………………  Category……..Gender
29513308 OUR LADYOF VICTORY GIRLS KAPNYEB Extra County Girls C1
29513310 TERIGE SECONDARY SCHOOL Extra County Boys C1
29523101 KEMELOI BOYS SECONDARY SCHOOL Extra County Boys C1
29523302 ALDAI GIRLS SECONDARY SCHOOL Extra County Girls C1
29523307 AIC CHEBISAAS GIRLS SECONDARY SCHOOL Extra County Girls C1
29540104 STEPHEN KOSITANY GIRLS' HIGH SCHOOL Extra County Girls C1
29540201 KURGUNG SECONDARY SCHOOL Extra County Boys C1
29540202 LABORET BOYS HIGH SCHOOL Extra County Boys C1
29541201 SAMOEI BOYS SECONDARY SCHOOL Extra County Boys C1
29542101 METEITEI BOYS SECONDARY SCHOOL Extra County Boys C1
29579701 LELMOKWO HIGH SCHOOL Extra County Boys C1
29579702 ITIGO GIRLS SECONDARY SCHOOL Extra County Girls C1
30514106 LOISE NANYUKI GIRLS' SECONDARY SCHOOL Extra County Girls C1
30544101 G.G RUMURUTI SECONDARY SCHOOL Extra County Boys C1
30556101 GATERO GIRLS HIGH SCHOOL Extra County Girls C1
30556301 NDURURUMO HIGH SCHOOL Extra County Mixed C1
31515101 OLKEJUADO HIGH SCHOOL Extra County Boys C1
31545101 OLOITOKITOK SECONDARY SCHOOL Extra County Boys C1
31557206 NAKEEL SECONDARY SCHOOL Extra County Boys C1
31567201 NOONKOPIR GIRLS SECONDARY SCHOOL Extra County Girls C1
32516102 MAASAI GIRLS SECONDARY SCHOOL Extra County Girls C1
33517201 KABARNET HIGH SCHOOL Extra County Boys C1
33517202 KAPROPITA GIRLS HIGH SCHOOL Extra County Girls C1
33521101 ELDAMA RAVINE GIRLS HIGH SCHOOL Extra County Girls C1
33521106 POROR HIGH SCHOOL Extra County Boys C1
33562101 MOGOTIO HIGH SCHOOL Extra County Girls C1
33562201 EMINING SECONDARY SCHOOL Extra County Boys C1
34518102 SING'ORE GIRLS SECONDARY SCHOOL Extra County Girls C1
34518401 TAMBACH BOYS HIGH SCHOOL Extra County Boys C1
34520101 CHEBARA SECONDARY SCHOOL Extra County Boys C1
34559201 KAPKENDA GIRLS' HIGH SCHOOL Extra County Girls C1
34559208 OUR LADY OF GLORY-KAPTAGAT GIRLS HIGH SCHOOL Extra County Girls C1
34559502 METKEI SECONDARY SCHOOL Extra County Girls C1
35601202 ST. STEPHENS LWANYA GIRLS SECONDARY Extra County Girls C1
35606101 S.A. KOLANYA BOYS HIGH SCHOOL Extra County Boys C1
35609104 SIGALAME HIGH SCHOOL Extra County Boys C1
35609105 ST. CECILIA NANGINA GIRLS HIGH SCHOOL Extra County Girls C1
35629101 NAMBALE SECONDARY SCHOOL Extra County Boys C1
36602101 BUNGOMA HIGH SCHOOL Extra County Boys C1
36602102 KIBABII HIGH SCHOOL Extra County Boys C1
36602103 CARDINAL OTUNGA GIRLS HIGH SCHOOL Extra County Girls C1
36612201 TEREMI BOYS HIGH SCHOOL Extra County Boys C1
36613105 ST. CECILIA GIRLS MISIKHU Extra County Girls C1
36621101 CHESAMISI BOYS HIGH SCHOOL Extra County Boys C1
36621108 MOI GIRLS HIGH SCHOOL, KAMUSINGA Extra County Girls C1
36621110 ST. LUKE'S BOYS' HIGH SCHOOL KIMILILI Extra County Boys C1
37607201 ARCHBISHOP NJENGA GIRLS' HIGH SCHOOL Extra County Girls C1
37608003 BUTERE BOYS HIGH SCHOOL Extra County Boys C1
37615001 MUSINGU BOYS HIGH SCHOOL Extra County Boys C1
37615004 MUSOLI GIRLS HIGH SCHOOL Extra County Girls C1
37615009 SHIKUNGA SECONDARY SCHOOL Extra County Mixed C1
37616007 THE SACRED HEART GIRLS, MUKUMU Extra County Girls C1
37617210 ST. MARY'S MUMIAS GIRLS HIGH SCHOOL Extra County Girls C1
37617211 ST. PETER'S MUMIAS BOYS' HIGH SCHOOL Extra County Boys C1
37624002 KIVAYWA SECONDARY SCHOOL Extra County Boys C1
37625106 MWIHILA HIGH SCHOOL Extra County Boys C1
37627112 ST. MATHIAS KHOLERA BOYS SECONDARY SCHOOL Extra County Boys C1
37631302 ST JOHN THE BAPTIST LIKUYANI SECONDARY SCHOOL Extra County Boys C1
37632101 CHEBUYUSI BOYS HIGH SCHOOL Extra County Boys C1
37634307 LUBINU SECONDARY SCHOOL Extra County Boys C1
38604101 VIHIGA FRIENDS HIGH SCHOOL Extra County Boys C1
38604109 ST. CLARE'S MARAGOLI GIRLS Extra County Girls C1
38618201 EMUSIRE HIGH SCHOOL Extra County Boys C1
38619102 NYANG'ORI BOYS HIGH SCHOOL Extra County Boys C1
38619201 FRIENDS SCHOOL KAIMOSI GIRLS Extra County Girls C1
38622102 MOI GIRLS' SECONDARY SCHOOL-VOKOLI Extra County Girls C1
38622202 FRIENDS SCHOOL – MBALE Extra County Boys C1
38622203 FRIENDS SCHOOL KEVEYE GIRLS Extra County Girls C1
39713006 ONJIKO HIGH SCHOOL Extra County Boys C1
39733212 NYABONDO HIGH SCHOOL Extra County Boys C1
39733213 NYAKACH GIRLS' HIGH SCHOOL Extra County Girls C1
39733216 SIGOTI COMPLEX GIRLS SECONDARY SCHOOL Extra County Girls C1
39733307 THURDIBUORO MIXED SECONDARY SCHOOL Extra County Mixed C1
39734401 ACHEGO GIRLS SECONDARY SCHOOL Extra County Girls C1
39734402 KORU GIRLS SECONDARY SCHOOL Extra County Girls C1
39737022 CHULAIMBO SECONDARY SCHOOL Extra County Boys C1
39741005 KISUMU BOYS HIGH SCHOOL Extra County Boys C1
40703103 KERERI GIRLS HIGH SCHOOL Extra County Girls C1
40716103 ST. PAUL'S IGONGA SECONDARY SCHOOL Extra County Boys C1
40719104 KIABIGORIA SECONDARY SCHOOL Extra County Mixed C1
40727101 RIOKINDO HIGH SCHOOL Extra County Boys C1
40735101 MOI GESUSU HIGH SCHOOL Extra County Boys C1
40735201 ST. CHARLES LWANGA ICHUNI GIRLS HIGH SCHOOL Extra County Girls C1
40745101 CARDINAL OTUNGA HIGH SCHOOL-MOSOCHO Extra County Boys C1
41704001 HOMA BAY HIGH SCHOOL Extra County Boys C1
41704003 OGANDE GIRLS' HIGH SCHOOL Extra County Girls C1
41709101 MOI GIRLS' SECONDARY SCHOOL – SINDO Extra County Girls C1
41709201 TONGA BOYS SECONDARY SCHOOL Extra County Boys C1
41709203 ST.GABRIEL'S GWASSI GIRLS SECONDARY SCHOOL Extra County Girls C1
41710301 AGORO SARE HIGH SCHOOL Extra County Boys C1
41724002 RATANG'A SECONDARY SCHOOL Extra County Boys C1
41731303 ORIWO BOYS HIGH SCHOOL Extra County Boys C1
41742105 ORERO BOYS SECONDARY SCHOOL Extra County Boys C1
41743103 BISHOP LINUS OKOK GIRLS' SECONDARY SCHOOL Extra County Girls C1
41743203 DUDI GIRLS SECONDARY SCHOOL Extra County Girls C1
41743205 OUR LADY OF MERCY RINGA BOYS SECONDARY SCHOOL Extra County Boys C1
42705102 BISHOP OKOTH GIRLS'- MBAGA SECONDARY SCHOOL Extra County Girls C1
42705202 BARDING SECONDARY SCHOOL Extra County Boys C1
42712102 NYAMIRA GIRLS SECONDARY SCHOOL Extra County Girls C1
42712301 USENGE HIGH SCHOOL Extra County Boys C1
42721101 CHIANDA HIGH SCHOOL Extra County Boys C1
42721201 ST. MARY'S LWAK GIRLS' SCHOOL Extra County Girls C1
42721202 RAMBA SECONDARY SCHOOL Extra County Boys C1
42726101 ST. MARY'S SCHOOL, YALA Extra County Boys C1
42726107 SAWAGONGO HIGH SCHOOL Extra County Boys C1
42738101 ST. FRANCIS RANGA'LA GIRLS SECONDARY SCHOOL Extra County Girls C1
42738102 AMBIRA HIGH SCHOOL Extra County Boys C1
43706109 NYAMIRA BOYS HIGH SCHOOL Extra County Boys C1
43706110 GESIAGA SECONDARY SCHOOL Extra County Mixed C1
43706115 KEBIRIGO HIGH SCHOOL Extra County Boys C1
43706117 ST. PETER'S NYAKEMINCHA SECONDARY SCHOOL Extra County Mixed C1
43720107 MENYENYA S.D.A HIGH SCHOOL Extra County Mixed C1
43720113 ST. PAUL'S NYANDOCHE SECONDARY SCHOOL Extra County Girls C1
43722101 ST PAUL'S GEKANO BOYS HIGH SCHOOL Extra County Boys C1
43722107 NYAIKURO HIGH SCHOOL Extra County Mixed C1
44707102 MIGORI SECONDARY SCHOOL Extra County Boys C1
44707105 KADIKA GIRLS' SECONDARY SCHOOL Extra County Girls C1
44707106 NYABISAWA GIRLS SECONDARY SCHOOL Extra County Girls C1
44708101 TARANG'ANYA BOYS HIGH SCHOOL Extra County Boys C1
44717101 KANYAWANGA SECONDARY SCHOOL Extra County Boys C1
44717102 KODEROBARA SECONDARY SCHOOL Extra County Boys C1
44729104 SORI SECONDARY SCHOOL Extra County Boys C1
44736101 ST JOSEPH'S RAPOGI SECONDARY SCHOOL Extra County Boys C1
44736203 ST. PIUS URIRI HIGH SCHOOL Extra County Boys C1
44739104 ST. ALBERT'S GIRLS HIGH SCHOOL, ULANDA Extra County Girls C1
44748016 ISIBANIA BOYS SECONDARY SCHOOL Extra County Boys C1
01101202 CANON KITURI SECONDARY SCHOOL Extra County Mixed C2
01113101 ELDORO GIRLS HIGH SCHOOL Extra County Girls C2
01113102 TIMBILA SECONDARY SCHOOL Extra County Boys C2
1113104 BISHOP JOHN NJENGA SECONDARY SCHOOL Extra County Mixed C2
1113105 MAHOO GIRLS' SECONDARY SCHOOL Extra County Girls C2
1115201 MWAKITAWA SECONDARY SCHOOL Extra County Girls C2
02105104 WAA HIGH SCHOOL Extra County Boys C2
02105108 WAA GIRLS SECONDARY SCHOOL Extra County Girls C2
02105501 SHIMBA HILLS SECONDARY SCHOOL Extra County Mixed C2
02109101 KINANGO SECONDARY SCHOOL Extra County Boys C2
03106102 KHAMIS SECONDARY SCHOOL Extra County Boys C2
03106104 COAST GIRLS HIGH SCHOOL Extra County Girls C2
04107105 NGALA MEMORIAL GIRLS' SECONDARY SCHOOL Extra County Girls C2
04111102 ST JOHNS GIRLS SECONDARY SCHOOL Extra County Girls C2
4116201 GODOMA SECONDARY SCHOOL Extra County Mixed C2
4116302 SOKOKE SECONDARY SCHOOL Extra County Boys C2
05103102 MAU MAU MEMORIAL GIRLS SECONDARY SCHOOL Extra County Girls C2
07216103 MAGUMU HIGH SCHOOL Extra County Boys C2
07225101 NYAKIAMBI GIRLS SECONDARY SCHOOL Extra County Girls C2
08219102 MUKURWEINI BOYS' HIGH SCHOOL Extra County Boys C2
08220201 ENDARASHA HIGH SCHOOL Extra County Boys C2
08221201 DEDAN KIMATHI MEMORIAL HIGH SCHOOL Extra County Boys C2
10208301 NGINDA GIRL'S SECONDARY SCHOOL Extra County Girls C2
10226202 GITURU SECONDARY SCHOOL Extra County Mixed C2
10227101 KIGUMO BENDERA HIGH SCHOOL Extra County Boys C2
10238102 KIROGO SECONDARY SCHOOL Extra County Boys C2
12301704 MUA HILLS SECONDARY SCHOOL Extra County Girls C2
12301710 NGELANI HIGH SCHOOL Extra County Boys C2
12363103 NYAYO A.I.C GIRLS SECONDARY SCHOOL Extra County Girls C2
12363111 KITONYINI HIGH SCHOOL Extra County Mixed C2
13302107 ST URSULA GIRLS' SECONDARY SCHOOL-TUNGUTU Extra County Girls C2
13310103 YAMBYU GIRLS SECONDARY SCHOOL Extra County Girls C2
13310201 WAITA SECONDARY SCHOOL Extra County Mixed C2
13331204 KATHEKA BOYS' SECONDARY SCHOOL Extra County Boys C2
13332102 A.I.C SOMBE GIRLS SECONDARY SCHOOL Extra County Girls C2
13338202 ST. TERESA'S UKASI GIRLS' SECONDARY SCHOOL Extra County Girls C2
13339101 A I C KYOME BOYS SECONDARY SCHOOL Extra County Boys C2
13339103 A I C KYOME GIRLS SECONDARY SCHOOL Extra County Girls C2
13339105 NZAUNI SECONDARY SCHOOL Extra County Mixed C2
13339106 ITOLONI GIRLS SECONDARY SCHOOL Extra County Girls C2
13339108 MUSUANI SECONDARY SCHOOL Extra County Mixed C2
13339201 NGUUTANI SECONDARY SCHOOL Extra County Boys C2
13339301 NZELUNI GIRLS SECONDARY SCHOOL Extra County Girls C2
13357102 IKUTHA GIRLS SECONDARY SCHOOL Extra County Girls C2
13365101 MUTITO BOYS SECONDARY SCHOOL Extra County Boys C2
13365102 ST. MARY'S MUTITO GIRLS SECONDARY SCHOOL Extra County Girls C2
13366101 GANKANGA SECONDARY SCHOOL Extra County Mixed C2
14312104 GANGARA SECONDARY SCHOOL Extra County Mixed C2
14312105 KIAMBERE SCHOOL COMPLEX Extra County Mixed C2
14312301 KANYUAMBORA SECONDARY SCHOOL Extra County Boys C2
14333202 KEGONGE BOYS HIGH SCHOOL Extra County Boys C2
14355112 KAVUTIRI BOYS SECONDARY SCHOOL Extra County Boys C2
15304106 GIKUMENE GIRLS ' SECONDARY SCHOOL Extra County Girls C2
15309201 MAUA GIRLS SECONDARY SCHOOL Extra County Girls C2
15318104 KIRIGARA GIRLS SECONDARY SCHOOL Extra County Girls C2
15318309 KINJO GIRLS SECONDARY SCHOOL Extra County Girls C2
15319201 KANYAKINE HIGH SCHOOL Extra County Boys C2
15319310 GIKURUNE GIRLS SECONDARY SCHOOL Extra County Girls C2
15327101 MIATHENE BOYS HIGH SCHOOL Extra County Boys C2
15362102 KANGETA GIRLS' SECONDARY SCHOOL Extra County Girls C2
15364204 RUIRI GIRLS SECONDARY SCHOOL Extra County Girls C2
15364301 KIBIRICHIA BOYS SECONDARY SCHOOL Extra County Boys C2
15364302 KIBIRICHIA GIRLS SECONDARY SCHOOL Extra County Girls C2
16305101 MARSABIT BOYS HIGH SCHOOL Extra County Boys C2
16305202 SASURA GIRLS' SECONDARY SCHOOL Extra County Girls C2
17306101 ISIOLO BOYS SECONDARY SCHOOL Extra County Boys C2
17322201 KINNA SECONDARY SCHOOL Extra County Mixed C2
18335201 ST. MARTIN KATHONZWENI SCHOOL Extra County Boys C2
19308308 IKAWA SECONDARY SCHOOL Extra County Mixed C2
19308502 MUKUUNI HIGH SCHOOL Extra County Boys C2
19308505 MAGUMONI GIRLS SECONDARY SCHOOL Extra County Girls C2
19326102 MUTHAMBI BOYS SECONDARY SCHOOL Extra County Boys C2
19326103 KIINI SECONDARY SCHOOL Extra County Mixed C2
19326203 KIRIANI BOYS HIGH SCHOOL Extra County Boys C2
19326204 CHIEF MBOGORI GIRLS SECONDARY SCHOOL Extra County Girls C2
19326206 IGWANJAU SECONDARY SCHOOL Extra County Mixed C2
19326207 IRUMA GIRLS SECONDARY SCHOOL Extra County Girls C2
19326211 MAKURI GIRLS SECONDARY SCHOOL Extra County Girls C2
20401002 HIGHWAY SECONDARY SCHOOL Extra County Boys C2
20401020 ST ANNE'S GIRLS' SECONDARY SCHOOL Extra County Girls C2
20405001 DAGORETTI HIGH SCHOOL Extra County Boys C2
20406009 HOSPITAL HILL HIGH SCHOOL Extra County Boys C2
21525301 KATILU BOYS SECONDARY SCHOOL Extra County Boys C2
21549102 OUR LADY'S GIRLS SECONDARY KAKUMA Extra County Girls C2
22502204 A I C MOI GIRLS SAMBURU Extra County Girls C2
22526102 WAMBA BOYS SECONDARY SCHOOL Extra County Boys C2
22527101 NYIRO BOYS SECONDARY SCHOOL Extra County Boys C2
22527202 BARAGOI GIRLS SECONDARY SCHOOL Extra County Girls C2
23528108 FRIENDS BWAKE BOYS SCHOOL Extra County Boys C2
23529118 KWANZA GIRLS HIGH SCHOOL Extra County Girls C2
23572102 ST. PAULS KITUM HIGH SCHOOL Extra County Boys C2
24504102 CHEPKORNISWO BOYS' SECONDARY SCHOOL Extra County Boys C2
24504201 ORTUM SECONDARY SCHOOL Extra County Boys C2
24530201 ST. COMBONI AMAKURIAT SECONDARY SCHOOL Extra County Boys C2
24531101 WEIWEI SECONDARY SCHOOL Extra County Boys C2
25533103 KAPLONG BOYS HIGH SCHOOL Extra County Boys C2
25533106 CHEBILAT SECONDARY SCHOOL Extra County Boys C2
25563105 BOITO SECONDARY SCHOOL Extra County Boys C2
26509117 SUGOI GIRLS SECONDARY SCHOOL Extra County Girls C2
26534114 KIPKABUS SECONDARY SCHOOL Extra County Boys C2
26535111 NGERIA SECONDARY SCHOOL Extra County Girls C2
26576109 KIPSANGUI SECONDARY SCHOOL Extra County Boys C2
26577124 MOIBEN HIGH SCHOOL Extra County Boys C2
26578007 ST CATHERINE GIRLS SECONDARY SCHOOL KESSES Extra County Girls C2
26578008 ACK ST. LUKES CHEPTIRET SCHOOL Extra County Boys C2
26578009 KAPKOIGA GIRLS SECONDARY SCHOOL Extra County Girls C2
27537319 LAKE NAIVASHA GIRLS SECONDARY SCHOOL Extra County Girls C2
27538101 MICHINDA SECONDARY SCHOOL Extra County Boys C2
27552002 SOLAI BOYS' SECONDARY SCHOOL Extra County Boys C2
27552018 AIC MOROP GIRLS' SECONDARY SCHOOL Extra County Girls C2
27552032 KIROBON GIRLS SECONDARY SCHOOL Extra County Girls C2
27552049 KIROBON BOYS' HIGH SCHOOL Extra County Boys C2
27564108 LARMUDIAC SECONDARY SCHOOL Extra County Mixed C2
28512104 KERICHO TEA SECONDARY SCHOOL Extra County Boys C2
28522512 KORONGOI GIRLS' SECONDARY Extra County Girls C2
28522515 CHELILIS GIRLS SECONDARY SCHOOL Extra County Girls C2
28553102 CHEPTENYE SECONDARY SCHOOL Extra County Boys C2
28575203 SOLIAT BOYS' SECONDARY SCHOOL Extra County Boys C2
28575204 MOI KIPSITET GIRLS SECONDARY SCHOOL Extra County Girls C2
29513105 KIPSIGAK HIGH SCHOOL Extra County Boys C2
29513305 KILIBWONI HIGH SCHOOL Extra County Boys C2
29523103 SEREM SECONDARY SCHOOL Extra County Boys C2
29523308 KAPKOLEI GIRLS SECONDARY SCHOOL Extra County Girls C2
29540102 CHEPTIL SECONDARY SCHOOL Extra County Mixed C2
29540205 NDALAT GAA GIRLS' SECONDARY SCHOOL Extra County Girls C2
30543101 DOLDOL SECONDARY SCHOOL Extra County Boys C2
30555101 TIGITHI SECONDARY SCHOOL Extra County Boys C2
30556201 MWENJE MIXED SECONDARY SCHOOL Extra County Mixed C2
32516101 NAROK HIGH SCHOOL Extra County Boys C2
32519103 KILGORIS GIRLS SECONDARY SCHOOL Extra County Girls C2
32546401 OLOLULUNG'A SECONDARY SCHOOL Extra County Boys C2
33517101 TENGES SECONDARY SCHOOL Extra County Boys C2
33517203 KITURO HIGH SCHOOL Extra County Mixed C2
33517205 PEMWAI GIRLS' SECONDARY SCHOOL Extra County Girls C2
33521102 KABIMOI HIGH SCHOOL Extra County Boys C2
33521105 SOLIAN GIRLS HIGH SCHOOL Extra County Girls C2
33521109 TONIOK SECONDARY SCHOOL Extra County Girls C2
33547101 OSSEN SECONDARY SCHOOL Extra County Girls C2
33547201 BARTOLIMO SECONDARY SCHOOL Extra County Boys C2
33547202 RUTH KIPTUI GIRLS HIGH SCHOOL-KASOK Extra County Girls C2
33558101 MARIGAT SECONDARY SCHOOL Extra County Boys C2
34518104 KIPSOEN SECONDARY SCHOOL Extra County Boys C2
34518402 AIC GIRLS SECONDARY SCHOOL KESSUP Extra County Girls C2
34520102 ST. PETER'S MARAKWET BOYS SECONDARY SCHOOL Extra County Boys C2
34520103 YEMIT BOYS HIGH SCHOOL Extra County Boys C2
34520104 SANTA MARIA GIRLS SECONDARY SCHOOL Extra County Girls C2
34559501 SIMOTWO SECONDARY SCHOOL Extra County Boys C2
34561301 SAMBIRIR GIRLS SECONDARY SCHOOL Extra County Girls C2
35620101 ST. PAUL'S AMUKURA HIGH SCHOOL Extra County Boys C2
35620201 ST MONICA CHAKOL GIRLS' HIGH SCHOOL Extra County Girls C2
35629102 KISOKO GIRLS SECONDARY SCHOOL Extra County Girls C2
36605101 KAPSOKWONY HIGH SCHOOL Extra County Boys C2
36605103 KIBUK GIRLS HIGH SCHOOL Extra County Girls C2
36626101 CHWELE GIRLS HIGH SCHOOL Extra County Girls C2
36628101 KHASOKO HIGH SCHOOL Extra County Boys C2
37607203 LUGARI SECONDARY SCHOOL Extra County Boys C2
37614102 MALAVA BOYS HIGH SCHOOL Extra County Boys C2
37615003 EREGI GIRLS HIGH SCHOOL Extra County Girls C2
37616006 ST. IGNATIUS MUKUMU BOYS HIGH SCHOOL Extra County Boys C2
37627109 MARY SEAT OF WISDOM BULIMBO GIRLS SECONDARY SCHOOL Extra County Girls C2
37631401 MOI GIRLS' SECONDARY SCHOOL-NANGILI Extra County Girls C2
37632304 INGOTSE HIGH SCHOOL Extra County Boys C2
38604102 MUDAVADI GIRLS HIGH SCHOOL Extra County Girls C2
38619101 GOIBEI GIRLS HIGH SCHOOL Extra County Girls C2
38619204 ST. PAULS ERUSUI GIRLS HIGH SCHOOL Extra County Girls C2
38622207 IGUNGA GIRLS' HIGH SCHOOL Extra County Girls C2
38633210 EBUSAKAMI GIRLS SECONDARY SCHOOL Extra County Girls C2
39713001 AHERO GIRLS SECONDARY SCHOOL Extra County Girls C2
39713021 OTIENO OYOO SECONDARY SCHOOL Extra County Boys C2
39714101 NGERE HIGH SCHOOL Extra County Boys C2
39714106 ST. BARNABAS GIRLS' SECONDARY SCHOOL Extra County Girls C2
39733108 ACK RAE GIRLS HIGH SCHOOL Extra County Girls C2
39737025 SINYOLO GIRLS SECONDARY SCHOOL Extra County Girls C2
40703102 NYANCHWA BOYS HIGH SCHOOL Extra County Boys C2
40703403 NYAMAGWA SDA SECONDARY SCHOOL Extra County Mixed C2
40711101 ST. ANGELA SENGERA GIRLS SECONDARY SCHOOL Extra County Girls C2
40716101 E L C K ITIERIO BOYS HIGH SCHOOL Extra County Boys C2
40716102 SUNEKA SECONDARY SCHOOL Extra County Girls C2
40716118 E L C K ITIERIO GIRLS SECONDARY SCHOOL Extra County Girls C2
40719102 RIOSIRI SECONDARY SCHOOL Extra County Mixed C2
40719301 TABAKA SECONDARY SCHOOL Extra County Boys C2
40723201 ITIBO BOYS HIGH SCHOOL Extra County Boys C2
40723203 ITIBO GIRLS SECONDARY SCHOOL Extra County Girls C2
40732206 ST. THERESA'S NYANGUSU GIRLS SECONDARY SCHOOL Extra County Girls C2
40740101 ST.JOHNS NYAMAGWA BOYS Extra County Boys C2
40740102 SAMETA HIGH SCHOOL Extra County Boys C2
40740104 ST. MARY'S NYAMAGWA GIRLS SECONDARY SCHOOL Extra County Girls C2
41724101 MIROGI BOYS' HIGH SCHOOL Extra County Boys C2
41724102 MIROGI GIRLS SECONDARY SCHOOL Extra County Girls C2
41730102 TOM MBOYA SECONDARY SCHOOL Extra County Boys C2
41731002 MAWEGO SECONDARY SCHOOL Extra County Girls C2
41731101 GENDIA SECONDARY SCHOOL Extra County Boys C2
41743101 WANG'APALA SECONDARY SCHOOL Extra County Boys C2
42725102 SEGA GIRLS SECONDARY SCHOOL Extra County Girls C2
42726202 ALUOR GIRLS SECONDARY SCHOOL Extra County Girls C2
43706101 NYANSABAKWA SECONDARY SCHOOL Extra County Boys C2
43706107 MARINDI SECONDARY SCHOOL Extra County Mixed C2
43715105 ST. CYPRIAN BITICHA SECONDARY SCHOOL Extra County Mixed C2
43720106 NYANSIONGO HIGH SCHOOL Extra County Boys C2
43720111 MWONGORI SECONDARY SCHOOL Extra County Mixed C2
43722104 TOMBE GIRLS HIGH SCHOOL Extra County Girls C2
43728105 KEBABE GIRLS SECONDARY SCHOOL Extra County Girls C2
43728120 NYAMIRANGA SECONDARY SCHOOL Extra County Mixed C2
44708102 IKEREGE MIXED SECONDARY SCHOOL Extra County Mixed C2
44717107 OYUGI OGANGO GIRLS' SECONDARY SCHOOL Extra County Girls C2
44717108 KANGESO SECONDARY SCHOOL Extra County Boys C2
44729106 BANDE GIRLS SECONDARY SCHOOL Extra County Girls C2
44736201 BWARE SECONDARY SCHOOL Extra County Mixed C2
44739201 ST. MARY GORRETY'S DEDE GIRLS SECONDARY SCHOOL Extra County Girls C2
44744102 MOI SUBA GIRLS SECONDARY SCHOOL Extra County Girls C2
44748004 ST MARY'S MABERA GIRLS SECONDARY SCHOOL Extra County Girls C2
1101102 SENIOR CHIEF MWANGEKA SECONDARY SCHOOL Extra County Girls C3
01114211 KITUMA SECONDARY SCHOOL Extra County Boys C3
1115106 OUR LADY OF PERPETUAL SUCCOUR GIRLS SECONDARY SCHO Extra County Girls C3
1115301 MOI BOYS HIGH SCHOOL – KASIGAU Extra County Boys C3
2110201 MSAMBWENI SECONDARY SCHOOL Extra County Boys C3
2110210 KINGWEDE GIRLS SECONDARY SCHOOL Extra County Girls C3
02123304 FRANZ JOSEF SECONDARY SCHOOL Extra County Girls C3
04107107 KAKONENI GIRLS SECONDARY SCHOOL Extra County Girls C3
04111101 ST.GEORGE'S HIGH SCHOOL Extra County Boys C3
04122102 DR. KRAPF MEMORIAL SECONDARY SCHOOL Extra County Boys C3
05103103 WENJE SECONDARY SCHOOL Extra County Mixed C3
5112201 05112201 TARASAA HIGH SCHOOL Extra County Boys C3
5112203 KIPINI SECONDARY SCHOOL Extra County Mixed C3
5117101 HIRIMANI SECONDARY SCHOOL Extra County Mixed C3
5117201 MADOGO SECONDARY SCHOOL Extra County Mixed C3
07201101 NDARAGWA GIRLS Extra County Girls C3
07201102 LESHAU BOYS SECONDARY SCHOOL Extra County Boys C3
07209102 MAGOMANO SECONDARY SCHOOL Extra County Girls C3
07214102 KANGUI SECONDARY SCHOOL Extra County Boys C3
08202010 MURUGURU SECONDARY SCHOOL Extra County Girls C3
08210101 ST. TERESA MOI EQUATOR GIRLS' SECONDARY SCHOOL Extra County Girls C3
08210102 NAROMORU BOYS SECONDARY SCHOOL Extra County Boys C3
08237010 BIRITHIA SECONDARY SCHOOL Extra County Girls C3
09203404 NGARU GIRLS SECONDARY SCHOOL Extra County Girls C3
09222104 MUGUMO GIRLS' SECONDARY SCHOOL Extra County Girls C3
09222202 ST MARYS KARUMANDI SECONDARY SCHOOL Extra County Boys C3
09223103 KIBURU SECONDARY SCHOOL Extra County Boys C3
09223105 KIARAGANA GIRLS SECONDARY SCHOOL Extra County Girls C3
09239105 ST. MARY'S MWEA GIRLS SECONDARY SCHOOL Extra County Girls C3
10208101 MAKUYU SECONDARY SCHOOL Extra County Boys C3
10208210 MAKUYU GIRLS SECONDARY SCHOOL Extra County Girls C3
10208307 ICHAGAKI BOYS HIGH SCHOOL Extra County Boys C3
10226232 ST. CHARLES LWANGA SECONDARY SCHOOL – KARIMAMWARO Extra County Mixed C3
10229202 NYAGATUGU SECONDARY SCHOOL Extra County Boys C3
10229205 KIBUTHA GIRLS SECONDARY SCHOOL Extra County Girls C3
10238104 KIANDERI GIRLS SECONDARY SCHOOL Extra County Girls C3
11205205 NDUMBERI GIRLS SECONDARY SCHOOL Extra County Girls C3
11232102 ST JOSEPH HIGH SCHOOL Extra County Boys C3
11232201 GITHIGA HIGH SCHOOL Extra County Boys C3
11240107 MUTHURWA SECONDARY SCHOOL Extra County Girls C3
11241005 KABETE HIGH SCHOOL Extra County Boys C3
12314101 MASII BOYS HIGH SCHOOL Extra County Boys C3
12314114 MASII GIRLS' SECONDARY SCHOOL Extra County Girls C3
12316107 MATUNGULU BOYS HIGH SCHOOL Extra County Boys C3
12329103 KATHIANI HIGH SCHOOL Extra County Boys C3
12345503 MATUNGULU GIRLS SCHOOL Extra County Girls C3
12345504 SENGANI SECONDARY SCHOOL Extra County Girls C3
13302105 ST THOMAS AQUINAS KALAWA BOYS Extra County Boys C3
13328102 KIMANGAO GIRLS SECONDARY SCHOOL Extra County Girls C3
13351101 ST. PETER'S NZAMBANI BOYS SECONDARY SCHOOL Extra County Boys C3
13353102 ITOLEKA SECONDARY SCHOOL Extra County Girls C3
14303102 ST. MARYS KIANGIMA SECONDARY SCHOOL Extra County Girls C3
14303105 KIRIMARI SECONDARY SCHOOL Extra County Boys C3
14333203 ST AGNES KIAGANARI GIRLS SECONDARY SCHOOL Extra County Girls C3
14341104 MARIARI GIRLS SECONDARY SCHOOL Extra County Girls C3
14341404 JOSEPH ALLAMANO – WACHORO SECONDARY Extra County Boys C3
15318101 ABOTHUGUCHI SECONDARY SCHOOL Extra County Boys C3
15319307 GAKUUNI GIRLS SECONDARY SCHOOL Extra County Girls C3
15337301 NTUNENE GIRLS SECONDARY SCHOOL Extra County Girls C3
15362103 NJIA BOYS SECONDARY SCHOOL Extra County Boys C3
16311102 MOYALE GIRLS SECONDARY SCHOOL Extra County Girls C3
16340201 SOLOLO BOYS SECONDARY SCHOOL Extra County Boys C3
16340202 DR.GURRACHA MEMORIAL GIRLS SECONDARY SCHOOL Extra County Girls C3
16359101 LOIYANGALANI SECONDARY SCHOOL Extra County Boys C3
18307103 MWAANI GIRLS SECONDARY SCHOOL Extra County Girls C3
18324301 MATILIKU SECONDARY SCHOOL Extra County Boys C3
18347401 KASIKEU SECONDARY SCHOOL Extra County Boys C3
18348112 MOI GIRLS SECONDARY SCHOOL – KIBWEZI Extra County Girls C3
19308306 KARAMUGI SECONDARY SCHOOL Extra County Girls C3
19313203 MATERI BOYS' HIGH SCHOOL Extra County Boys C3
19326104 OUR LADY OF MERCY GIRLS SECONDARY SCHOOL Extra County Girls C3
19326208 KIURANI SECONDARY SCHOOL Extra County Boys C3
19326212 NGAITA GIRLS SECONDARY SCHOOL Extra County Girls C3
20401003 HURUMA GIRLS' HIGH SCHOOL Extra County Girls C3
20401004 OUR LADY OF MERCY SECONDARY SCHOOL SOUTH B Extra County Girls C3
20402004 UHURU SECONDARY SCHOOL Extra County Boys C3
20406019 HIGHRIDGE GIRLS BOARDING SECONDARY SCHOOL Extra County Girls C3
20409002 MUHURI MUCHIRI BOYS HIGH SCHOOL Extra County Boys C3
21524101 LOKITAUNG SECONDARY SCHOOL Extra County Boys C3
21524102 KATABOI GIRLS SECONDARY SCHOOL Extra County Girls C3
21548101 AIC KANG'ITIT GIRLS SECONDARY SCHOOL Extra County Girls C3
21548102 R C E A LOKORI BOYS SECONDARY SCHOOL Extra County Boys C3
22526103 WAMBA GIRLS SECONDARY SCHOOL Extra County Girls C3
22526201 UASO BOYS SECONDARY SCHOOL Extra County Boys C3
22527102 P.C.E.A TUM GIRLS SECONDARY SCHOOL Extra County Girls C3
22527201 BARAGOI BOYS SECONDARY SCHOOL Extra County Boys C3
23528105 IMMACULATE CONCEPTION BOYS HIGH SCHOOL – MUKUYU Extra County Boys C3
23528106 A.I.C MOI BOYS HIGH SCHOOL – KAPLAMAI Extra County Boys C3
23528124 FRIENDS BWAKE GIRLS SECONDARY SCHOOL Extra County Girls C3
23528204 KIPKEIKEI HIGH SCHOOL Extra County Boys C3
24504106 ST. STEPHEN LAIKONG GIRLS SECONDARY SCHOOL Extra County Girls C3
24504202 HOLY ROSARY GIRLS HIGH SCHOOL Extra County Girls C3
24505401 SOOK BOYS SECONDARY SCHOOL Extra County Boys C3
24530101 HOLY CROSS BOYS SECONDARY SCHOOL – KACHELIBA Extra County Boys C3
25508102 KABUNGUT SECONDARY SCHOOL Extra County Boys C3
25533203 NDANAI SECONDARY SCHOOL Extra County Girls C3
25551101 KABOSON GIRLS SECONDARY SCHOOL Extra County Girls C3
25551117 CHEPALUNGU BOYS' HIGH SCHOOL Extra County Boys C3
25583108 LONGISA HIGH SCHOOL Extra County Boys C3
26534107 PLATEAU SECONDARY SCHOOL Extra County Girls C3
26535126 SIMAT SECONDARY SCHOOL Extra County Mixed C3
26576103 KEROTET GIRLS SECONDARY SCHOOL Extra County Girls C3
26578003 CHEPLASKEI SECONDARY SCHOOL Extra County Boys C3
27536203 BAHATI PCEA SECONDARY SCHOOL Extra County Girls C3
27537501 MAAI-MAHIU BOYS SECONDARY SCHOOL Extra County Boys C3
27537505 MAAI-MAHIU GIRLS SECONDARY SCHOOL Extra County Girls C3
27538102 ELBURGON SECONDARY SCHOOL Extra County Mixed C3
27565301 KERINGET SECONDARY SCHOOL Extra County Mixed C3
28522504 CHEBWAGAN SECONDARY SCHOOL Extra County Boys C3
28522508 CHEBORGE BOYS HIGH SCHOOL Extra County Boys C3
28553104 KABOROK GIRLS HIGH SCHOOL Extra County Girls C3
28553113 CHEPKOTON GIRLS SECONDARY SCHOOL Extra County Girls C3
29513204 HOLY ROSARY GIRLS' SECONDARY SCHOOL Extra County Girls C3
29540204 TULWO GIRLS HIGH SCHOOL Extra County Girls C3
29541101 LELWAK SECONDARY SCHOOL Extra County Boys C3
29541202 OUR LADY OF PEACE GIRLS' SECONDARY SCHOOL Extra County Girls C3
29542102 ST. MARY'S TACH ASIS GIRLS SECONDARY SCHOOL Extra County Girls C3
30514104 ST JUDE NTURUKUMA SECONDARY SCHOOL Extra County Girls C3
30543102 ST FRANCIS GIRLS SECONDARY SCHOOL Extra County Girls C3
30544201 NGUMO BOYS SECONDARY SCHOOL Extra County Boys C3
30556303 NDURURI SECONDARY SCHOOL Extra County Mixed C3
31515403 KILUANI NEWLIFE SECONDARY SCHOOL Extra County Boys C3
31557204 ENOOMATASIANI GIRLS SECONDARY SCHOOL Extra County Girls C3
31573106 OLOOSEOS SECONDARY SCHOOL Extra County Girls C3
31573201 NAJILE BOYS SECONDARY SCHOOL Extra County Boys C3
32516103 ST. MARY'S GIRLS SECONDARY SCHOOL-NAROK Extra County Girls C3
32560201 EMURUA DIKIRR SECONDARY SCHOOL Extra County Boys C3
32581103 NKORKORRI BOYS SECONDARY SCHOOL Extra County Boys C3
32581204 OLOOMIRANI BOYS SECONDARY SCHOOL Extra County Boys C3
33517104 TABAGON GIRLS' SECONDARY SCHOOL Extra County Girls C3
33521108 SAOS SECONDARY SCHOOL Extra County Boys C3
33547103 MOI HIGH SCHOOL KABARTONJO Extra County Boys C3
33562303 KIMNGOROM GIRLS HIGH SCHOOL Extra County Girls C3
33562401 KISANANA BOYS HIGH SCHOOL Extra County Boys C3
34520109 YEMIT GIRLS' SECONDARY SCHOOL Extra County Girls C3
34520202 KAPSOWAR BOYS' SECONDARY SCHOOL Extra County Boys C3
34559204 MOKWO GIRLS SECONDARY SCHOOL Extra County Girls C3
34559503 KIPSAOS SECONDARY SCHOOL Extra County Boys C3
35601201 ST MARY'S MUNDIKA HIGH SCHOOL Extra County Boys C3
35606103 BISHOP SULUMETI CHELELEMUK GIRLS HIGH SCHOOL Extra County Girls C3
35610101 ST. BENEDICT'S HIGH SCHOOL -BUDALANGI Extra County Boys C3
35623105 BUSIADA GIRLS' HIGH SCHOOL Extra County Girls C3
36613115 NDIVISI GIRLS HIGH SCHOOL Extra County Girls C3
36621102 KAMUSINDE BOYS HIGH SCHOOL Extra County Boys C3
36635002 FRIENDS SCHOOL BOKOLI Extra County Boys C3
36635006 NAMAWANGA GIRLS Extra County Girls C3
37603005 BISHOP SULUMETI GIRLS SECONDARY SCHOOL Extra County Girls C3
37607101 MAUTUMA SECONDARY SCHOOL Extra County Boys C3
37616001 ST. AGNES GIRLS HIGH SCHOOL – SHIBUYE Extra County Girls C3
37616020 SHANDEREMA SECONDARY SCHOOL Extra County Boys C3
37631502 ST. ANNE'S NZOIA GIRLS' SECONDARY SCHOOL Extra County Girls C3
38604107 MADIRA GIRLS' HIGH SCHOOL Extra County Girls C3
38619103 TIGOI GIRLS SECONDARY SCHOOL Extra County Girls C3
38619203 FRIENDS SCHOOL KAIMOSI BOYS SECONDARY Extra County Boys C3
38633204 HOBUNAKA SECONDARY SCHOOL Extra County Boys C3
39713023 MIGINGO GIRLS SECONDARY SCHOOL Extra County Girls C3
39734312 MIWANI SECONDARY SCHOOL Extra County Boys C3
39734408 ST. STEPHEN'S MENARA SECONDARY SCHOOL Extra County Boys C3
39741007 ST. TERESA'S GIRLS SECONDARY SCHOOL Extra County Girls C3
40716119 NYANGOGE GIRLS SECONDARYSCHOOL Extra County Girls C3
40716122 BISHOP CHARLES MUGENDI SECONDARY SCHOOL Extra County Mixed C3
40719101 NDURU BOYS HIGH SCHOOL Extra County Boys C3
40732114 NYAMACHE SECONDARY SCHOOL Extra County Boys C3
41724203 MAGINA GIRLS SECONDARY SCHOOL Extra County Girls C3
41730107 NYAMASARE GIRLS' SECONDARY SCHOOL Extra County Girls C3
41730309 AMBASSADOR PAMELA MBOYA GIRLS SECONDARY SCHOOL Extra County Girls C3
41742103 KUOYO KOCHIA SECONDARY SCHOOL Extra County Boys C3
41743204 OBER SECONDARY SCHOOL Extra County Boys C3
42712304 NYAMONYE GIRLS' SECONDARY SCHOOL Extra County Girls C3
42725101 UKWALA SECONDARY SCHOOL Extra County Boys C3
42726104 NYAWARA GIRLS' SECONDARY SCHOOL Extra County Girls C3
42738103 RANG'ALA BOYS SECONDARY SCHOOL Extra County Boys C3
43706102 OUR LADY OF MERCY RANGENYO GIRLS SECONDARY SCHOOL Extra County Girls C3
43715112 NYAKONGO HIGH SCHOOL Extra County Boys C3
43720110 ST MATHIAS MULUMBA SECONDARY SCHOOL Extra County Girls C3
43728210 MATONGO BOYS HIGH SCHOOL Extra County Boys C3
44718202 NYAROHA GIRLS SECONDARY SCHOOL Extra County Girls C3
44739103 PE-HILL HIGH SCHOOL Extra County Boys C3
44744101 ST PETER'S ABWAO SECONDARY SCHOOL Extra County Boys C3
45801103 COUNTY HIGH SCHOOL Extra County Boys C3
45806102 FAFI GIRLS SECONDARY SCHOOL Extra County Girls C3
45816102 SAKA GIRLS SECONDARY SCHOOL Extra County Girls C3
45816103 SANKURI SECONDARY SCHOOL Extra County Boys C3
46802102 SABUNLEY SECONDARY SCHOOL Extra County Boys C3
01101101 DR. AGGREY HIGH SCHOOL Extra County Boys C1
1101201 ST. MARY'S HIGH SCHOOL LUSHANGONYI Extra County Boys C1
01114102 MURRAY GIRLS' HIGH SCHOOL Extra County Girls C1
01114301 MWASERE GIRLS' SECONDARY SCHOOL Extra County Girls C1
01115101 VOI SECONDARY SCHOOL Extra County Boys C1
04107101 MALINDI HIGH SCHOOL Extra County Boys C1
04122103 KOMBENI GIRLS SECONDARY SCHOOL Extra County Girls C1
04122105 RIBE GIRLS SECONDARY SCHOOL Extra County Girls C1
07214101 NYAHURURU HIGH SCHOOL Extra County Boys C1
07215202 WANJOHI SECONDARY SCHOOL Extra County Girls C1
07216101 NJABINI BOYS HIGH SCHOOL Extra County Boys C1
07216108 MT KINANGOP GIRLS' SECONDARY SCHOOL Extra County Girls C1
08202001 NYERI HIGH SCHOOL Extra County Boys C1
08202007 GIAKANJA SECONDARY SCHOOL Extra County Boys C1
08210201 NAROMORU GIRLS SECONDARY SCHOOL Extra County Girls C1
08217101 KANJURI HIGH SCHOOL Extra County Boys C1
08217202 KIRIMARA HIGH SCHOOL Extra County Boys C1
08218102 TUMUTUMU GIRLS' HIGH SCHOOL Extra County Girls C1
08219101 SOUTH TETU GIRLS' HIGH SCHOOL Extra County Girls C1
08219103 ST BONAVENTURE, KAHETI BOYS HIGH SCHOOL Extra County Boys C1
08220301 ST. BAKHITA GATARAGWA GIRLS HIGH SCHOOL Extra County Girls C1
08221301 KANGUBIRI GIRLS HIGH SCHOOL Extra County Girls C1
08237001 KARIMA BOYS' HIGH SCHOOL Extra County Boys C1
08237002 OUR LADY OF FATIMA CHINGA GIRLS SECONDARY SCHOOL Extra County Girls C1
08237003 KENYATTA HIGH SCHOOL [MAHIGA] Extra County Boys C1
08237004 CHINGA BOYS HIGH SCHOOL Extra County Boys C1
08237005 OTHAYA BOYS HIGH SCHOOL Extra County Boys C1
08237009 OTHAYA GIRLS SECONDARY SCHOOL Extra County Girls C1
08237012 MAHIGA GIRLS SECONDARY SCHOOL Extra County Girls C1
09203401 KERUGOYA BOYS HIGH SCHOOL Extra County Boys C1
09203402 KERUGOYA GIRLS HIGH SCHOOL Extra County Girls C1
09203403 KAMUIRU SECONDARY SCHOOL Extra County Boys C1
09203405 MUTIRA GIRLS SECONDARY SCHOOL Extra County Girls C1
09222201 KIANYAGA HIGH SCHOOL Extra County Boys C1
09222204 ST. BAKHITA KIBURIA GIRLS' SECONDARY SCHOOL Extra County Girls C1
09222301 NGIRIAMBU GIRLS SECONDARY SCHOOL Extra County Girls C1
09222303 KIAMUTUGU BOYS HIGH SCHOOL Extra County Boys C1
09224201 KAROTI GIRLS HIGH SCHOOL Extra County Girls C1
10204102 MUMBI GIRLS' HIGH SCHOOL Extra County Girls C1
10208201 KAMAHUHA GIRLS HIGH SCHOOL Extra County Girls C1
10226201 GITHUMU HIGH SCHOOL Extra County Boys C1
10226210 NG'ARARIA GIRLS SECONDARY SCHOOL Extra County Girls C1
10226211 NAARO HIGH SCHOOL Extra County Mixed C1
10226216 GAICHANJIRU HIGH SCHOOL Extra County Boys C1
10226217 GITHUNGURI GIRLS HIGH SCHOOL Extra County Girls C1
10226227 RUCHU GIRLS SECONDARY SCHOOL Extra County Girls C1
10227301 NJIIRI SCHOOL Extra County Boys C1
10228101 NJUMBI HIGH SCHOOL Extra County Boys C1
10228301 GITUGI GIRLS HIGH SCHOOL Extra County Girls C1
10228401 KIRIA-INI GIRLS SECONDARY SCHOOL Extra County Girls C1
10229101 KANGEMA HIGH SCHOOL Extra County Boys C1
10234401 GATANGA GIRLS' SECONDARY SCHOOL Extra County Girls C1
10234408 KIRWARA SECONDARY SCHOOL Extra County Boys C1
10238101 KAHUHIA GIRLS' HIGH SCHOOL Extra County Girls C1
10238103 WEITHAGA BOYS' SECONDARY Extra County Boys C1
10238114 KIAGUTHU BOYS SECONDARY SCHOOL Extra County Boys C1
11205101 KANUNGA HIGH SCHOOL Extra County Boys C1
11205108 LORETO GIRLS HIGH SCHOOL KIAMBU Extra County Girls C1
11205201 ST. ANNE'S SECONDARY SCHOOL-LIOKI Extra County Girls C1
11205204 KIAMBU HIGH SCHOOL Extra County Boys C1
11207101 THIKA HIGH SCHOOL Extra County Boys C1
11207102 CHANIA BOYS' HIGH SCHOOL Extra County Boys C1
11207108 CHANIA GIRLS' HIGH SCHOOL Extra County Girls C1
11212101 MUHOHO HIGH Extra County Boys C1
11231102 PRECIOUS BLOOD KAGWE GIRLS SECONDARY SCHOOL Extra County Girls C1
11231207 KIJABE BOYS HIGH SCHOOL Extra County Boys C1
11231208 KIJABE GIRLS HIGH SCHOOL Extra County Girls C1
11236101 ST. FRANCIS GIRLS HIGH SCHOOL (MANG'U) Extra County Girls C1
11240106 SENIOR CHIEF KOINANGE GIRLS HIGH SCHOOL Extra County Girls C1
11241001 MARY LEAKEY GIRLS' HIGH SCHOOL Extra County Girls C1
12301702 MACHAKOS GIRLS' HIGH SCHOOL Extra County Girls C1
12301703 MUMBUNI HIGH SCHOOL Extra County Boys C1
12301734 MUMBUNI GIRLS' SCHOOL Extra County Girls C1
12314103 MUTHETHENI GIRLS' SECONDARY SCHOOL Extra County Girls C1
12314106 VYULYA GIRLS' SECONDARY SCHOOL Extra County Girls C1
12314201 KABAA HIGH SCHOOL Extra County Boys C1
12316101 KANGUNDO HIGH SCHOOL Extra County Boys C1
12316104 ST. FRANCIS MISYANI GIRLS HIGH SCHOOL Extra County Girls C1
12343301 MASINGA BOYS SECONDARY SCHOOL Extra County Boys C1
12343302 ST. JOSEPHINE BAKHITA MASINGA GIRLS' HIGH SCHOOL Extra County Girls C1
12345501 TALA HIGH SCHOOL Extra County Boys C1
12345508 TALA GIRLS SECONDARY SCHOOL Extra County Girls C1
13302102 ST CHARLES LWANGA SCHOOL Extra County Boys C1
13302103 ST. ANGELA'S GIRLS SECONDARY SCHOOL Extra County Girls C1
13302108 ST. MONICA GIRLS MULUTU SECONDARY SCHOOL Extra County Girls C1
13310102 MWINGI SECONDARY SCHOOL Extra County Boys C1
13317101 MUTOMO GIRLS SECONDARY SCHOOL Extra County Girls C1
13328101 KYUSO SECONDARY SCHOOL Extra County Boys C1
13331201 MUTONGUNI SECONDARY SCHOOL Extra County Boys C1
13331205 KYONDONI GIRLS SECONDARY SCHOOL Extra County Girls C1
13339102 MIGWANI SECONDARY SCHOOL Extra County Boys C1
13339107 KYAMBOO SECONDARY SCHOOL Extra County Mixed C1
13339204 THITANI SECONDARY SCHOOL Extra County Girls C1
13344101 ST LUKES YATTA SECONDARY SCHOOL Extra County Boys C1
13351102 CHULUNI GIRLS' SECONDARY SCHOOL Extra County Girls C1
13353201 MULANGO GIRLS HIGH SCHOOL Extra County Girls C1
13353301 MALIKU GIRLS' SECONDARY SCHOOL Extra County Girls C1
13354101 KISASI SECONDARY SCHOOL Extra County Boys C1
13354201 MBITINI GIRLS' SECONDARY SCHOOL Extra County Girls C1
13357101 IKUTHA BOYS SECONDARY SCHOOL Extra County Boys C1
13360101 MATINYANI SECONDARY SCHOOL Extra County Boys C1
14303101 KANGARU SCHOOL Extra County Boys C1
14303104 KANGARU GIRLS SCHOOL Extra County Girls C1
14303201 ST PAUL'S HIGH SCHOOL KEVOTE Extra County Boys C1
14303203 ST TERESA'S GIRLS' – KITHIMU Extra County Girls C1
14312101 SIAKAGO BOYS HIGH SCHOOL Extra County Boys C1
14333102 ST. CATHERINE NTHAGAIYA GIRLS SECONDARY SCHOOL Extra County Girls C1
14333201 KYENI GIRLS' HIGH SCHOOL Extra County Girls C1
14341101 MAYORI SECONDARY SCHOOL Extra County Mixed C1
14341201 NYANGWA BOYS' HIGH SCHOOL Extra County Boys C1
14355101 KING DAVID BOYS HIGH SCHOOL, KAMAMA Extra County Boys C1
14355102 KIRIARI GIRLS HIGH SCHOOL Extra County Girls C1
14355201 NGUVIU BOYS HIGH SCHOOL Extra County Boys C1
14355202 NGUVIU GIRLS SECONDARY SCHOOL Extra County Girls C1
15304102 KAAGA GIRLS' HIGH SCHOOL Extra County Girls C1
15304103 KAAGA BOYS' SECONDARY Extra County Boys C1
15309301 IGEMBE BOYS' SECONDARY SCHOOL Extra County Boys C1
15319101 NKUBU HIGH SCHOOL Extra County Boys C1
15319104 NKUENE GIRLS HIGH SCHOOL Extra County Girls C1
15319205 YURURU GIRLS' SECONDARY SCHOOL Extra County Girls C1
15319306 GIKURUNE BOYS SECONDARY SCHOOL Extra County Boys C1
15334102 ONTULILI BOYS SECONDARY SCHOOL Extra County Boys C1
15361115 MIKINDURI GIRLS SECONDARY SCHOOL Extra County Girls C1
15362101 BURIERURI BOYS SECONDARY SCHOOL Extra County Boys C1
16320302 CHALBI BOYS' HIGH SCHOOL Extra County Boys C1
18307102 MAKUENI GIRLS HIGH SCHOOL Extra County Girls C1
18307105 MWAANI BOYS' SECONDARY SCHOOL Extra County Boys C1
18307201 KAUMONI BOYS SECONDARY SCHOOL Extra County Boys C1
18323102 MBOONI BOYS HIGH SCHOOL Extra County Boys C1
18324205 NGOTO BOYS HIGH SCHOOL Extra County Boys C1
18324206 BARAZANI GIRLS' HIGH SCHOOL Extra County Girls C1
18325201 KALULINI BOYS' HIGH SCHOOL Extra County Boys C1
18325209 ST. JOSEPH'S GIRLS SECONDARY KIBWEZI Extra County Girls C1
18336101 PRECIOUS BLOOD SECONDARY SCHOOL – KILUNGU Extra County Girls C1
18346101 KITONDO SECONDARY SCHOOL Extra County Boys C1
18346102 KISAU GIRLS SECONDARY SCHOOL Extra County Girls C1
18346205 KALAWA SECONDARY SCHOOL Extra County Boys C1
18347501 MUKAA BOYS' HIGH SCHOOL Extra County Boys C1
18348101 MAKINDU SECONDARY SCHOOL Extra County Boys C1
19308301 CHUKA BOYS HIGH SCHOOL Extra County Boys C1
19308304 CHUKA GIRLS' SECONDARY SCHOOL Extra County Girls C1
19308503 IKUU GIRLS SECONDARY SCHOOL Extra County Girls C1
19308504 NJURI HIGH SCHOOL Extra County Mixed C1
19313101 THARAKA SECONDARY SCHOOL Extra County Boys C1
19326101 MUTHAMBI GIRLS HIGH SCHOOL Extra County Girls C1
19326105 KAJIUNDUTHI HIGH SCHOOL Extra County Boys C1
19326201 CHOGORIA BOYS HIGH SCHOOL Extra County Boys C1
20401001 AQUINAS HIGH SCHOOL Extra County Boys C1
20401005 OFAFA JERICHO HIGH SCHOOL Extra County Boys C1
20401007 BURUBURU GIRLS' SECONDARY Extra County Girls C1
20403004 NGARA GIRLS' HIGH SCHOOL Extra County Girls C1
20405004 PRECIOUS BLOOD RIRUTA Extra County Girls C1
20405007 NEMBU GIRLS HIGH SCHOOL Extra County Girls C1
20406002 STATEHOUSE GIRLS HIGH SCHOOL Extra County Girls C1
20406011 ST. GEORGE'S GIRLS' SECONDARY SCHOOL Extra County Girls C1
20410001 MOI GIRLS' SCHOOL NAIROBI Extra County Girls C1
20410002 UPPER HILL SCHOOL Extra County Boys C1
23503108 BOMA BOYS' HIGH SCHOOL Extra County Boys C1
23503110 KITALE SCHOOL-SECONDARY Extra County Girls C1
23503111 ST JOSEPH'S GIRLS' HIGH SCHOOL KITALE Extra County Girls C1
23528101 ST MARK'S HIGH SCHOOL – CHERANGANI Extra County Boys C1
23528116 ST. MARK'S GIRLS HIGH SCHOOL Extra County Girls C1
23529103 GOSETA BOYS HIGH SCHOOL Extra County Boys C1
23529132 ST. MONICA'S GIRLS HIGH SCHOOL, KITALE Extra County Girls C1
23574101 ST. ANTHONY'S BOYS' HIGH SCHOOL – KITALE Extra County Boys C1
23574140 KABUYEFWE FRIENDS GIRLS SECONDARY SCHOOL Extra County Girls C1
23574143 KABUYEFWE FRIENDS SECONDARY SCHOOL Extra County Boys C1
24504101 ST. CECILIA GIRLS SECONDARY SCHOOL-CHEPARERIA Extra County Girls C1
24505102 NASOKOL GIRLS SECONDARY SCHOOL Extra County Girls C1
24505104 KAPENGURIA BOYS HIGH SCHOOL Extra County Boys C1
25551207 MOI SIONGIROI GIRLS' SECONDARY SCHOOL Extra County Girls C1
25563101 SASETA GIRLS' SECONDARY SCHOOL Extra County Girls C1
25563102 KOIWA BOYS HIGH SCHOOL Extra County Boys C1
25563301 KIMULOT SECONDARY SCHOOL Extra County Boys C1
26509111 TURBO GIRLS SECONDARY SCHOOL Extra County Girls C1
26509112 KAMAGUT HIGH SCHOOL Extra County Mixed C1
26509114 PAUL BOIT BOYS SECONDARY SCHOOL Extra County Boys C1
26534118 DRYS GIRLS SECONDARY SCHOOL Extra County Girls C1
26534119 KAPNGETUNY HIGH SCHOOL Extra County Boys C1
26534122 ARNESEN'S HIGH SCHOOL Extra County Boys C1
26576117 LORETO HIGH SCHOOL, MATUNDA Extra County Girls C1
26577100 A.I.C. CHEBISAAS BOYS SECONDARY SCHOOL Extra County Boys C1
26577117 SEKO GIRLS SECONDARY SCHOOL Extra County Girls C1
26578001 HILL SCHOOL – ELDORET Extra County Girls C1
27536201 JOMO KENYATTA BOYS HIGH SCHOOL Extra County Boys C1
27536202 ST. BAKHITA BAHATI GIRLS SECONDARY SCHOOL Extra County Girls C1
27536241 JOMO KENYATTA GIRLS HIGH SCHOOL Extra County Girls C1
27537301 NAIVASHA GIRLS SECONDARY SCHOOL Extra County Girls C1
27537303 NAIVASHA HIGH SCHOOL Extra County Boys C1
27538204 MARY MOUNT SECONDARY SCHOOL Extra County Girls C1
27538208 MOLO ACADEMY Extra County Boys C1
27564101 NJORO BOYS HIGH SCHOOL Extra County Boys C1
27564102 NJORO GIRLS' SECONDARY SCHOOL Extra County Girls C1
27570201 KOELEL SECONDARY SCHOOL Extra County Boys C1
28512101 KERICHO HIGH SCHOOL Extra County Boys C1
28512112 MOI TEA GIRLS SECONDARY SCHOOL Extra County Girls C1
28522501 TENGECHA BOYS HIGH SCHOOL Extra County Boys C1
28522505 LITEIN HIGH SCHOOL Extra County Boys C1
28522509 TENGECHA GIRLS SECONDARY SCHOOL Extra County Girls C1
28522520 A.I.C LITEIN GIRLS SECONDARY S CHOOL Extra County Girls C1
28539105 KIPKELION GIRLS' HIGH Extra County Girls C1
28553103 SOSIOT GIRLS' SECONDARY SCHOOL Extra County Girls C1
28571201 LONDIANI BOYS SECONDARY SCHOOL Extra County Boys C1
28571202 LONDIANI GIRLS' SECONDARY SCHOOL Extra County Girls C1
28571203 SACRED HILL GIRLS' HIGH SCHOOL – LONDIANI Extra County Girls C1
29513101 KAPSABET GIRLS HIGH SCHOOL Extra County Girls C1
See all the latest education news here: educationnewshub