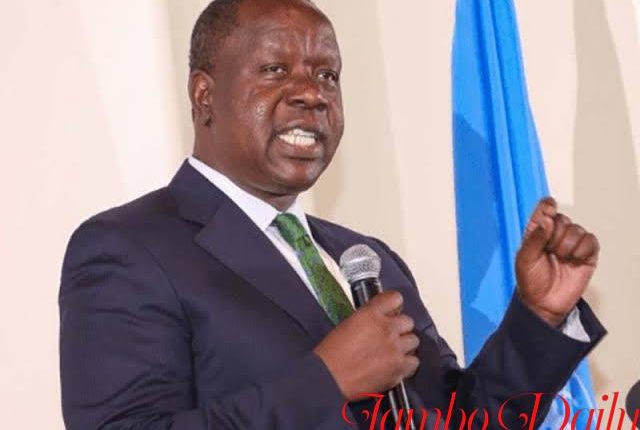 List of Essential Services Providers Allowed to Operate Beyond Curfew Hours
On Friday 26 March 2021, President Uhuru Kenyatta announced new restrictions to contain the spread of Covid-19 in the country.
In the new directives, a nationwide dusk to dawn curfew shall run from 10 pm to 4 am. A lockdown was imposed in the counties of Nairobi, Kiambu, Machakos, Kajiando and Nakuru.The curfew hours for these five counties were also adjusted to run from 8 Pm to 4 am in the morning.
However, there are a number of essential services providers who have been exempted from these restrictions. Here is a list of them:
1. Medical professionals- These include those working in the Health Sector among them Doctors, Nurses, Clinical Officers, Lab Technicians, Medical Engineers, and  Pharmacists.
2. Health workers- These include Public Health officers, Community health officers, assistants, and volunteers.
3. National security officers- These include all categories of the Kenya Defense Forces; the army, airforce, and Navy.
4. Licensed pharmaceutical companies- all companies licensed to produce and distribute chemicals and drugs.
5. Licensed media houses and broadcasters- These include all registered TV and Radio Stations, Newspapers producers as well as the press.
6. Kenya Railways Corporation staff- all people working in the Kenya Railways firm.
7. Kenya Ports Authority staff- all people working in ports and harbors.
7. Kenya Pipeline Corporation staff- all people working in the pipeline industry.
8. Kenya Pipeline Company and distribution staff
9. Water service providers- all people providing water and sanitation services.
10. Kenya Revenue Authority staff- all those working in the KRA firm.
11. Kenya Airport Authority staff- airport officials.
12. Kenya Airways staff- all those working with Kenya Airways corporation.
13. Kenya Civil Aviation Authority staff
14. Licensed supermarkets and mini markets and supermarkets- these include those working in major stores, hypermarkets, and wholesalers.
15. Fire brigade and emergency response services- these include firefighters and other emergency service providers such as divers and ambulances.
16. Licensed security firms- these include all registered security companies such as G4S, Lavington, and many more.
17. Postal courier services- these include post offices staff and courier firms such as Wells Fargo and G4S.
18. Retailers of petroleum and oil products- these include all petrol stations operators and other relevant firms.
In a government gazette dated April 11, 2021, it was clarified that these directives shall be effective for a period of 60 days and shall run until may 29 2021.
Initially the curfew was to run for a period of 30 days. This clarification was made by the cabinet secretary for interior security Dr Fred Matiangi.