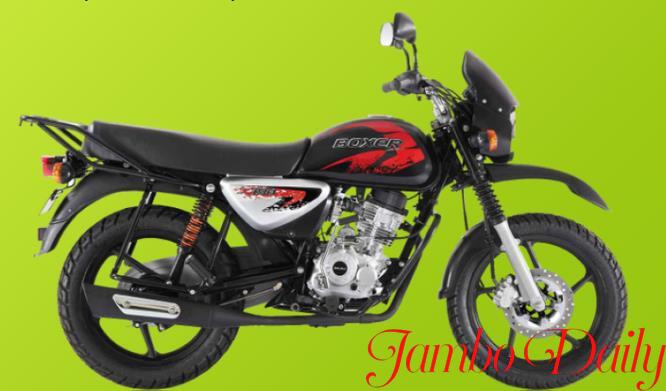 List of Boda Boda Loan Providers in Kenya
This is a list of Kenyan Boda Boda loan providers. Many young people in Kenya now have job opportunities thanks to Boda Bodas. The majority of the young people work as riders.
The owners of Boda Bodas are few. This is primarily due to the high cost of motorcycle purchases. Due to this, a number of financial institutions and microfinance organizations in the nation have started providing Boda Boda loans to people who want to buy motorcycles but lack the necessary funds.
List of Boda Boda Loan Providers in Kenya
1. Mogo
The top provider of Boda Boda loans and auto financing in Kenya is Mogo. One can own a Boda body within 24 hours thanks to the company's quick and flexible services. It collaborates with licensed dealers all over Kenya.
There are numerous Mogo locations in Kenya. The corporate headquarters are situated in Nairobi's Prestige Plaza on Ngong Road.
Contact: 0768 469 112.
Email: info@mogo.co.ke.
2. Pioneer Credit Ltd
From certain dealers, Pioneer Credit will finance up to 80% of the motorcycle's price. 20% of the price is covered by the client.
Requirements include a deposit of 20%, a copy of KRA pin, National ID, Driving License, M-Pesa statements of 3 months, and 3 guarantors.
Contact: 0721 605 139.
3. KCB Bank
With comprehensive insurance included and a fee of 3% of the loan amount, KCB Bank provides loans for the purchase of tuk-tuks and Boda Bodas.
Benefits include Comprehensive insurance of Kshs 9600 per annum for Boda Boda and Kshs 15,000 for tuk tuk.
There is a flexible repayment period of up to 24 months for a tuk-tuk and 12 months for motorbikes, and special price offers from Boda Boda and tuk-tuk dealers.
4. Capital Sacco
Meru is the headquarters of Capital Sacco, which offers Boda Boda loans to people in the boda boda business who want to expand their business by purchasing a boda boda or maintaining an existing one.
Contacts: 0708 843 287, 0708 843 288.
Email: info@capitalsacco.co.ke.
Read Top 10 Best Motorcycle Dealers in Kenya
5. Progressive Credit
Progressive Credit provides loans to Boda Boda riders who want to buy motorcycles in installments. The payment schedule is flexible to accommodate customers who want to pay weekly or daily over a period of up to 24 months.
Requirements include a national ID, 1 guarantor, and a KRA pin certificate.
Benefits include Access to mobile loans on the Nawiri app and Life insurance for riders.
Contacts: 0702 698 577, 0789 796 477.
Email: info@progressivecr.com.
6. Ndege Chai Sacco
Branch offices of the Sacco can be found in Kericho, Naivasha, Konoin, and Silibwet. It provides low-interest Boda Boda loans with flexible repayment terms.
Contact: 052 203 0121.
Email: info@ndegechaisacco.com.
7. Mwananchi Credit
Mwananchi Credit is one of Kenya's most trusted boda boda loan providers. It offers boda boda financing with daily payments starting at 300 Ksh. Apart from boda boda loans, it also provides other types of loans with distinguished plans.
They have an interest rate of 3.5% per year and a Processing fee of 4%. Kshs 500 is charged for processing and Kshs 300 CRB fees. The loan repayment term is 18 months maximum. The repayment method is through the Mpesa pay bill number
Requirements include a national ID, passport photo, 3 guarantors, and client contribution of ksh 15,000.
8. Bimas Kenya
With its headquarters in Embu and 39 branches across the nation, Bimas is one of the top microfinance organizations in Kenya. It offers Boda Boda loans to young businesspeople who want to start this type of enterprise but lack the necessary funding.
Contact: 0701 111 700.
Read Starting a Boda Boda Business in Kenya
9. Watu Kenya
One of Kenya's top asset financing companies, Watu Credit lends money for boda bodas and tuk-tuks to thousands of would-be entrepreneurs daily. Within two hours, you can take ownership of a Boda Boda with a down payment of Kshs 20,000.
Requirements include a national ID, KRA pin, 1 guarantor, 2 referees, and a Safaricom phone number.
Contacts: 0709 739 000, 0719 111 000.
10. Solar Rays Energy Sacco
Features
Completed 3 months membership contribution
At least 3 months of operational business for the non-Salaried
Up to 12 months loan repayment period