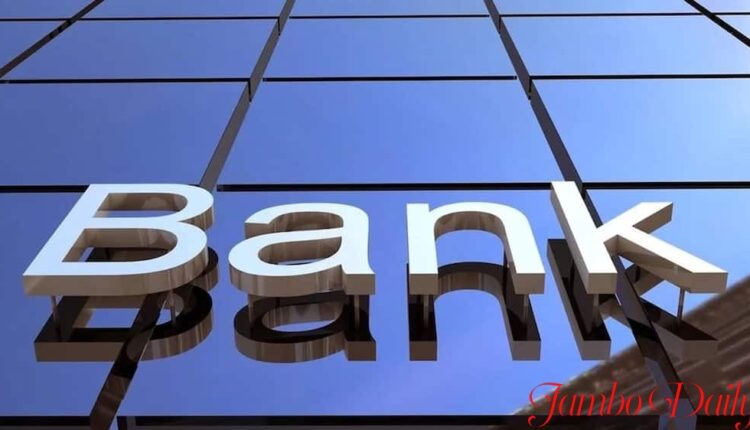 List Of Best Asset Financing Banks In Kenya
The top asset financing banks in Kenya are listed below. Asset financing is a deal where a financial institution helps customers buy movable assets like cars, machinery for the construction and industrial sectors, farm equipment, and other assets.
Asset Financing Banks provide funding at distinguished interest rates and terms of service which must be adhered to by the borrowers.
List Of Best Asset Financing Banks In Kenya
1. NCBA Bank
The NCBA helps clients purchase both new and used movable assets at competitive annual interest rates of 13%. The bank's services are 7 times quicker than those of other business owners. You can spread out the costs using a variety of practical payment options.
Read also Best Car Insurance Companies in Kenya
2. Co-operative Bank
Co-operative Bank offers financing for all kinds of mobile assets, including school buses, saloon cars, pickup trucks, tractors, computers, laptops, and printers.
Features
Flexible repayment schedule; annual interest rate is capped at 13%.
financing for all forms of mobile property.
Pricing that is reasonable in both domestic and foreign currencies.
Automatic notification of insurance renewal.
Requirements
Copies of identification, invoices, and importation paperwork.
The KRA PIN copy.
3. Absa Bank
Absa offers options like Flexi buy, Flexi rent, and Flexi lease to make financing your assets simple. The annual interest rate is 13.5%.
Flexi Buy
While you are paying off the asset, you are the owner.
Once the asset is paid off, you own it.
There isn't any additional cost.
You pay back the capital and interest.
The seller adds interest to the cost price in addition to the full VAT.
Read List Of Top Logbook Loan Providers In Kenya
Flexi Leasing
Throughout the term of the lease, you may use the asset.
At the end of the lease, you have the freedom to choose whether to purchase the asset.
In order to meet your financial needs, you structure payments.
Select from monthly, quarterly, or yearly rentals.
VAT on each rental is only due when it is due.
Flexi Rent
A fixed, affordable monthly payment.
You do pay back some of the capital.
Stay away from ownership hassles.
No less than 11% of the original cost, including VAT, should be included in the residual value.
4. Family Bank
Asset financing, which is available to holders of business accounts, is designed to help with the purchase of movable assets like cars, trucks, motorcycles, and machinery.
Features
Get financing for brand-new cars up to 80%.
13% annual percentage rate of interest
Finance rates for used cars, both personal and commercial, can reach 70%.
4 years for brand-new vehicles, 3 years for used commercial and personal vehicles, and 2 years for used PSVs are the maximum loan repayment terms.
Used PSV financing is available up to 60%.
A vehicle insurance policy.
While the asset is being financed, the equipment will remain comprehensive.
Payment terms range from one to four years.
Requirements
At the time of loan expiration, none of the used assets may be more than ten years old.
6 months' worth of bank statements.
At all Family Bank locations, there are pre-printed application forms available.
ID, passport, or KRA PIN copies.
Vehicles shouldn't be older than 12 years old when the loan expires.
Recent asset valuations for used cars by AA/Regent automobile valuers.
Sales contract.
A copy of the logbook for a used car.
Read Best Banks for a Car Loan in Kenya
5. National Bank
Asset financing that complies with Islamic law is provided by National Bank, particularly Amanah asset financing.
Features
Flexible 48-month repayment schedule. The annual interest rate is 13%.
Utilize and profit from current dealer promotion programs.
Service to grow your business
Personal advice catered to your particular financial requirements.
6. KCB Bank
If your company relies on movable assets to run, KCB is your partner in ensuring productivity. You can buy motor vehicles, such as trucks, heavy commercial vehicles, school buses, plant machinery, and agricultural, medical, and construction equipment, with the help of the bank's asset financing. The annual interest rate is 13%.
Requirements
Complete application for KCB.
ID copies, as well as KRA PIN.
Bank statements from the previous 12 months for non-KCB clients.
Invoice in draft form from the vendor.
A recent report on used-car values.
Logbook copy ( for used vehicles).
7. I&M Bank 
The bank provides asset finance services for all kinds of moveable assets, including those owned by businesses and individuals and identified by serial numbers. This includes machinery, equipment, and automobiles. The annual interest rate is 13%.
Features
80% or more in financing
Under structured joint dealer/staff car loan schemes, there are concessions for lower Deposits and longer loan terms.
Requirements
Complete application for asset financing.
A sample invoice from the vendor or the dealer.
Business PIN certification.
A declaration of incorporation.
Association's memorandum and articles.
Most recent six-month bank statement.
Recent three years' worth of audited financial statements, yearly reports, and cash flow forecasts.
Business or company profile.
A copy of the vehicle logbook and an original market valuer is required with every application for used vehicles.
8. Equity Bank
Customers can obtain loans from Equity Bank to help them buy vehicles, machinery, and other assets for their businesses or personal use.
Features
The amount of the loan depends on the borrower's capacity to pay.
For used cars, the loan term is up to 60 months, while for brand-new cars, it is up to 120 months.
A 100% financing margin is possible.
Requirements
ID and PIN certificate in two copies.
Copy of the most recent pay stub.
Authenticated authorization documents
Form for a loan and an appraisal that has been properly completed.
Report on valuation.
Original journal