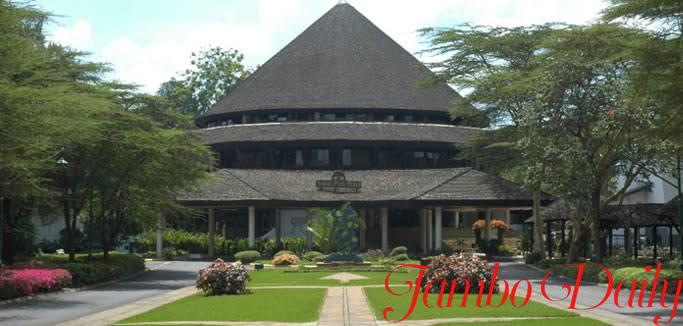 List of 5 Star Hotels in Kenya, Contacts and Location
What does it take for a ahotel to be rated as Five star?
There are a number of qualities that are needed for a hotel to be named among five star hotels. This ranges from high levels of reception, catering, accommodation and conference facilities to outdoor facilities such as swimming pools and gaming hubs.
While residing in a five-star hotel, you definitely don't have to get out of the hotel compound in search of any goods or services. All five-star hotels are tailored to meet all the clients' requirements within the facility for the longest time one might decide to stay.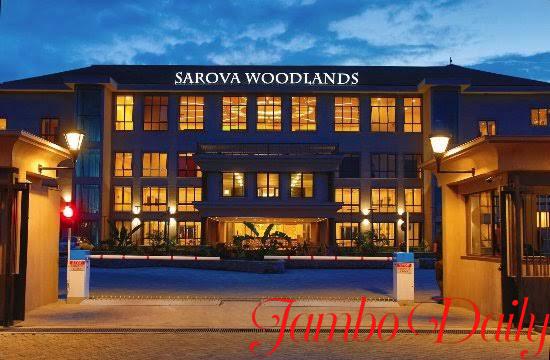 The hotels should have self-contained rooms with warm water and breakfast, a television set, a play station, bath tub just to mention but a few. The hotels should also have lounges and bars for fast delivery of drinks and refreshments when a call is made.
Additionally, each room should have a telephone that allows the client to call different departments independently and make orders at their own will.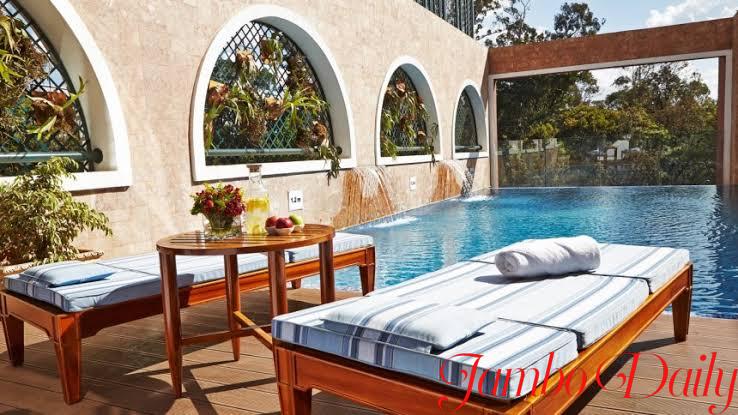 There are more than 50 requirements for a hotel to be named five star but we have just outlined a few ones which are basic.
How Many 5 Star Hotels in Kenya?
There are over 50 Five Star Hotels in Kenya, located in different parts of the country. However, most of them are located in Nairobi and other major cities and towns such as Mombasa, Kisumu, Nakuru, Meru, Eldoret, Thika and Nyeri.Others are located near national parks, game reserves and other tourist attraction sites.
A majority of five-star hotels are located in Mombasa and along the coastline to cater for the needs of visiting international tourists and domestic ones. At least one five-star hotel is found in each of the 8 provincial regions in Kenya.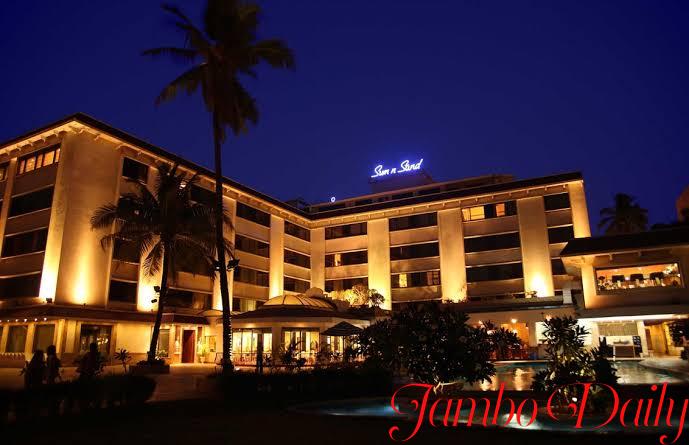 If you are planning for a vacation here in Kenya, or have just landed in Kenya and you are looking for the best five-star hotels to camp in for your visit, then this article might be useful to you.
Here is a list of best known five-star hotels in Kenya, contacts and location:
1. Villa rosa Kempinski- Chiromo Road, Nairobi- Kenya- 0703049000
2. Hemingway Hotel- Karen, Mbagathi Ridge, Nairobi- 0711032000
3. Laico Regency Hotel- Nairobi-Kenya- 020-2211199
4. Nairobi Serena Hotel- Nairobi- 0732124000
5. Safari Park Hotel- Along Thika Road, Nairobi- 020-3633000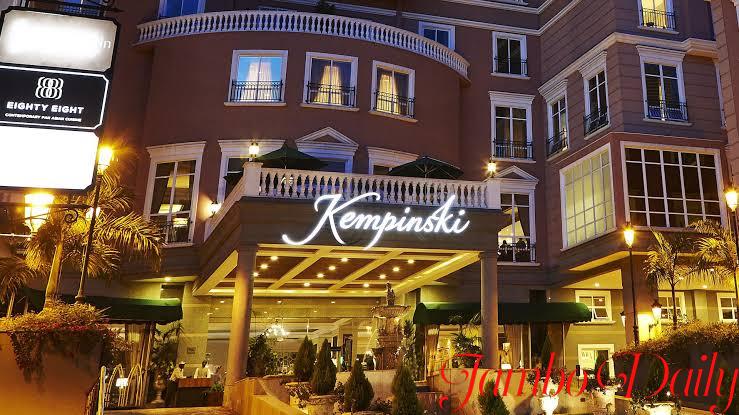 6. Panari Hotel- Mombasa Road, Nairobi- 0711091000
7. Dusit D2 Hotel- Riverside, Nairobi- 0787657001
8. Nairobi Safari Club Hotel- Koinange Street, Nairobi- 0722208782
9. Sankara Hotel- Woodvale Groove, Nairobi- 020-420-8000
10. Sarova Stanley Hotel- Nairobi- 0709111000
11. Fairmont Nolfork Hotel- Hrry Thuku Rd, Nairobi- 020-226-5555
12. Windsor Golf Hotel and Country Club- Off Kiambu Road, Kigwa Lane, Nairobi- 020-864-7014
13. Crowne Plaza Airport Hotel- JKIA, Nairobi- 0709222999
14. Radisson Blu Hotel- Upper Hill, Nairobi- 0709810000
15. Giraffe Manor- Gogo Falls Road, Nairobi- 0725675830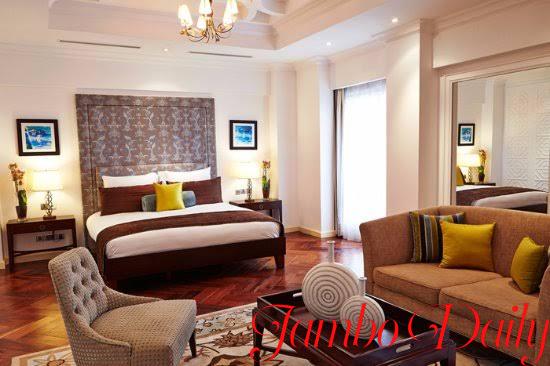 16. Kilima Safari Camp- Mombasa Road- 0722202564
17. Tribe Hotel Village Market- Mkt Road, Nairobi- 020-720-0000
18. Prideinn Azure Hotel- Nairobi- 0709716000
19. Palacina Residential Hotel- Nairobi- 0720493747
20. Movenpick Residences- Nairobi- 0709548000
21. Sankara Hotel- Nairobi- 020-420-8000
22. Sovereign Suites- Kiambu-Limuru Road- 0703048400
23. The Sands at Chale Island- Diani- Mombasa- 0709538880
24. Sands At Nomad Hotel- Diani Beach, Mombasa- 0709538888
25. Mombasa Serena Beach Hotel- Mombasa- 0732123333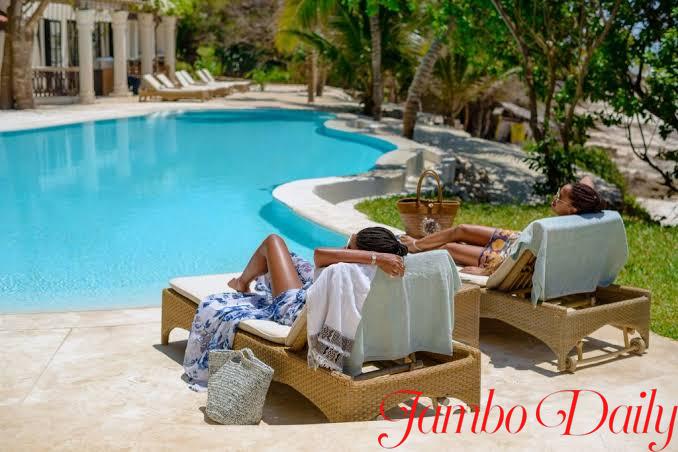 26. Sun N Sand Beach Resort- Mombasa
27. The Ocean Spa Lodge- South Coast, Mombasa- 0710115771
28. Peponi Hotel- Lamu- 0722203082
29. Voyager Beach Resort- Mombasa- 020-444-6651
30. Sarova Whitesands Beach Resort- Mombasa- 0709111000
31. Kipungani Exproler Hotel- Lamu- 0722903152
32. Kiwayu Safari Village- Lamu- 020-600107
33.Mahali Mzuri- Masai Mara- 020-8600-0430
34. Mara Safari Club- Masai Mara
35. Olare Mara Kempinski- Masai Mara- 0703049000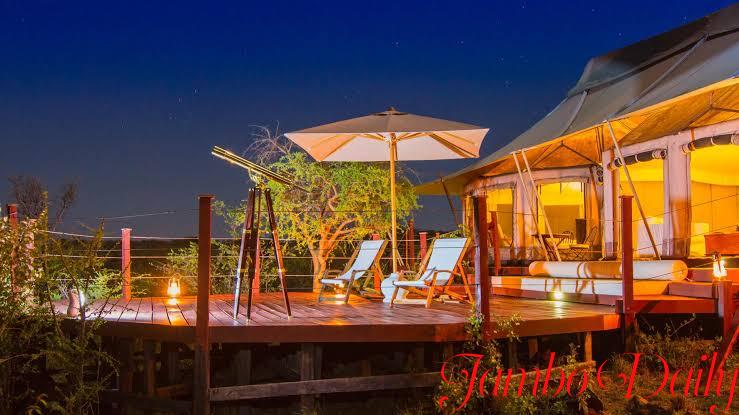 36. Mpata Safari Club- Masai Mara- 020-221-7015
37. Sarova Mara Game Camp MasaiMara- 0709111000
38. Olarro Lodge and Plains- Masai Mara- 04-325-3322
39. Segera Reatreat Lodge- Nanyuki- 0725722934
40. Mbweha Camp- Nakuru- 0786553222
41. Sarova Woodlands Hotel & Spa- Nakuru- 0709111000
42. Lake Naivasha County Club- Nakuru- 0703048000
43. Sawela Lodge- Nakuru- 050-2030-149
44. Hippo Point- Nakuru- 0733333014
45. Lake Naivasha Country Club- Naivasha- 0703048000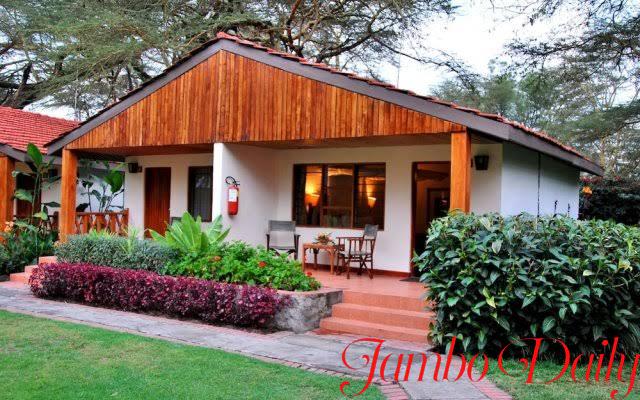 46. Enashipai Lodge- Moi S Lake Road, Naivasha- 0719051000
47. Solio Lodge- Solio Ranch, Nyeri- 0725675830
48. Meru slopes Hotel- Meru Town- 0738836295
49. Nkubu Heritage Hotel-Nkubu-Meru- 070711837111
50. Finch Hattons Luxury Camp- Taita Taveta- 0720444419
More information about requirements for a five star hotel can be found here: what 5 star hotel