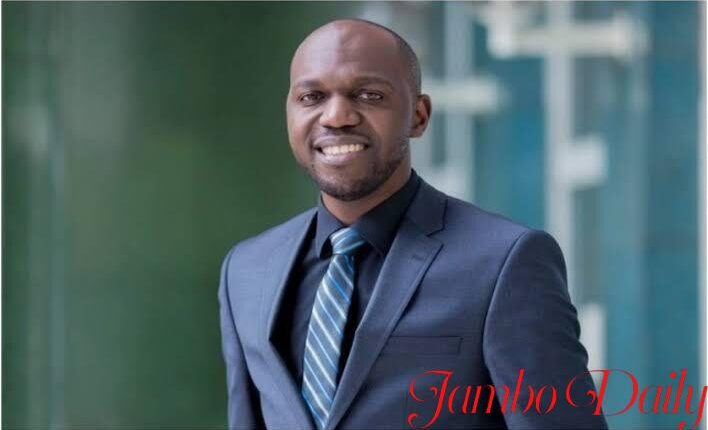 Larry Madowo Bio, Age, Career, BBC, CNN, Education, Family, Girlfriend and Net Worth
Larry Madowo is an award-winning Kenyan journalist, blogger, news reporter business editor, and news anchor. He has previously worked as the Africa Business News Editor for BBC, an international media organization.
He is currently working at CNN as a news reporter and African correspondent. Before leaving for BBC, he hosted a talk show on NTV known as 'The Trend', where he commanded a large base of viewers and followers.
Read Jeff Koinange Bio, Age, Career, Education, Family, Wife and Net Worth
Larry Madowo Age and Place of Birth.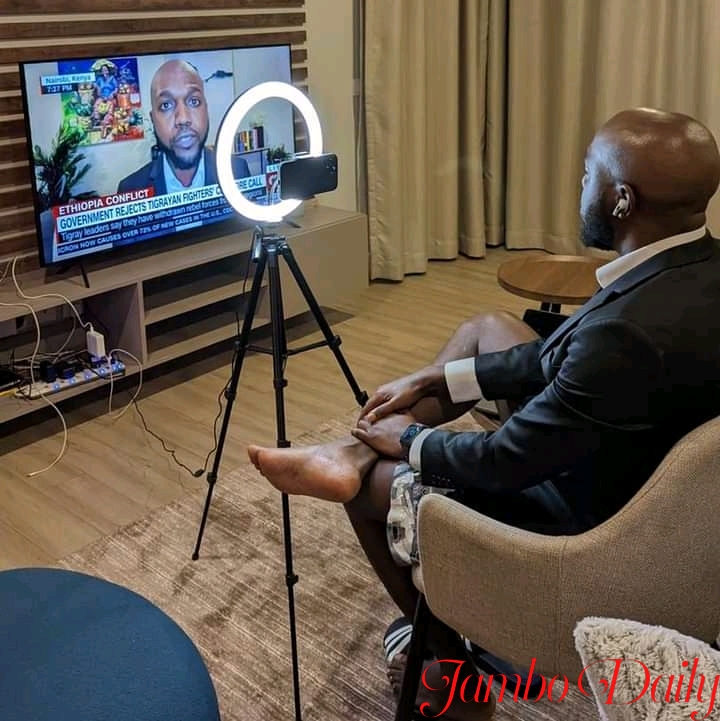 Larry Madowo was born on July 14th, 1987 in Barding village, Siaya County of Kenya. He is 34 years old as of 2021. He is a Kenyan by nationality and a Luo by tribe. Larry celebrates his birthday on 14th July every year.
Larry Madowo Educational Background
Larry attended Usingo and Karapul primary schools for his primary education. He then joined St. Gabriel's secondary school for his high school education.
Initially, Larry had wanted to train as a catholic priest, but he changed his mind and decided to pursue a course in broadcast journalism.
In 2006, he enrolled at Daystar University for a bachelor's degree in mass communication. He however dropped out of college in 2008 and came back later to further his studies. He finally graduated in June 2014 with a bachelor's degree in Arts- Communication.
Larry Madowo Orphan/Parents/Family/Siblings.
Larry Madowo was born to Mr. Madowo and Treazer Anyango Madowo in Siaya Kenya.
His mother was a primary school teacher.
Larry had to face life challenges and struggles at a very tender age as he lost both his parents when he was 14 years old, rendering him an orphan.
Larry has a younger sister known as Liz Madowo who recently graduated from Moi University and is a fashion blogger and stylist.
Larry Madowo Career Journey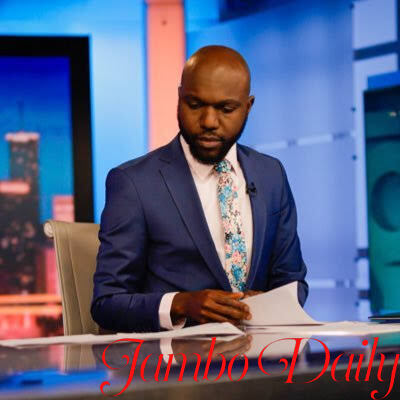 Larry first stepped into the media industry in 2007 when he was offered an internship opportunity at Bahasha Fm, which was a local vernacular radio station. His role at Bahasa FM was to read news in English.
One and half years later, he was offered a job at Kenya Television Network (KTN) and had to drop out of college to concentrate on the job. Three years later, Larry landed another job opportunity at NTV and had to quit KTN to go work at NTV as a Business anchor and reporter.
Read: Trevor Ombija Bio – Age, Career, Education, Wife, Salary and Net Worth
In May 2012, Larry joined CNBC Africa, a South- African-based television station as one of the main anchors. At CNBC, he established a show known as 'Eye of Kenya' which usually aired on prime time. In December 2012, he left CNBC and returned to NTV as a news anchor and technology editor.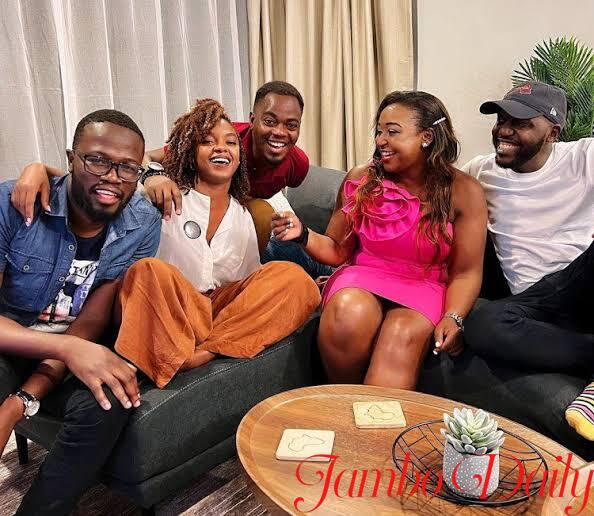 It is then that he made a sound decision to go back to college to complete his studies. He re-joined Daystar University and continued with his journalism education. He graduated from Daystar University in 2014 with a Bachelor of Arts degree in Mass Communication.
During his 2nd contract at NTV, Larry was able to work on a freelance basis with several global news outlets such as BBC, the Public Radio International, France 24 English, and CNN International. This gave him much knowledge, skill, and exposure in international media.
At one time, the Daily Nation declined to publish his column concerning the Shutdown of four major private TV stations by the Government of Kenya. However, in early 2018, the same piece was however published on the CNN website. Later on, Larry decided to abolish his column and became a Contributing Columnist for the Washington Post's Global Opinions page.
In April 2018, it was announced that Larry was joining BBC News Africa as the Business Editor. He would lead a team of business journalists from Johannesburg, Nairobi, Lagos, Dakar, and London in dispatching their duties.
Larry Madowo Awards/ Mentions and Nominations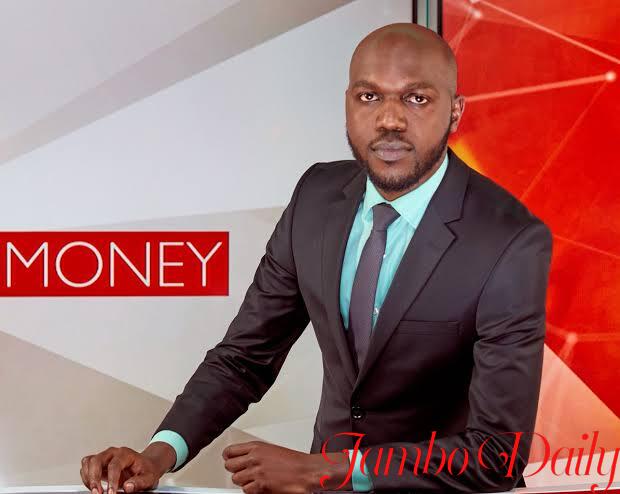 2018- Top 100 Most Influential Africans, 2018 by New African Magazine.
2019- The Daily Journalism (Single Report) category at the 2019 Association of International Broadcasting Awards in November 2019 in London, UK. This happened after he presented a comprehensive radio documentary on the Chinese- built railway in Kenya.
March 2020- Young Global Leader selected by World Economic Forum.
Larry Madowo BBC
Larry Madowo left NTV and joined BBC in April 2018 as the business News editor for Africa.
Larry Madowo Salary at BBC
When Larry joined BBC as the business News editor, he got the chance to study in Columbia for one year from July 2019. He grabbed the opportunity and Caroline Korobia was appointed as the acting Business Editor for Africa.
Larry Madowo Student at Columbia University
In July 2019, Larry relocated to the United States and joined Columbia University in New York as a full-time student. Before leaving, his colleagues at the BBC organized a farewell party for him at Ngong forest Sanctuary in Nairobi
Larry Madowo on The Trend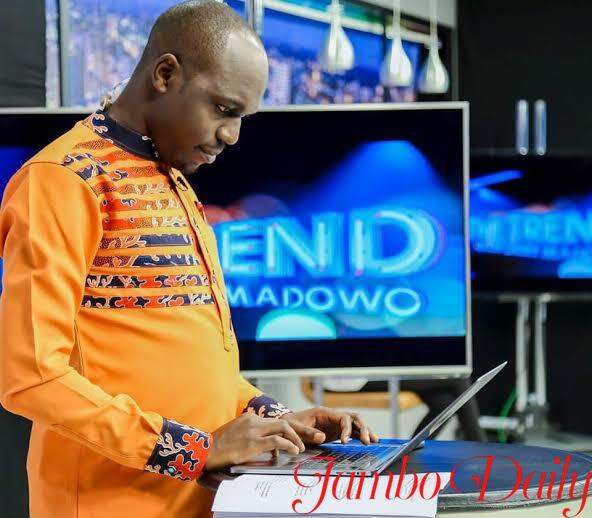 Before moving to BBC, Larry worked on a talk show dubbed 'The Trend' at NTV. He used to interview high-profile leaders, politicians, and businessmen on his show which attracted thousands of viewers. Larry was once involved in an altercation with controversial Lawyer and Activist Miguna Miguna on the show which resulted in the lawyer being banned from the show.
In the ugly incident that occurred on live TV, Larry asks a burning question that Miguna instead declines to answer and starts bullying the journalist. Filled with furry, Madowo fires back at Miguna, informing him that he was the one in control of the program. However, an angry Miguna rubbishes Madowo's sentiments, lecturing him like a kid as the show comes to an abrupt end. 
Larry Madowo Victoria Controversies
Larry Madowo 'Married' Victoria Rubadiri
Rumors have it that Larry Madowo and Victoria Rubadiri once loved birds and even got married.
They allegedly tied the knot at a private location in Karen, Nairobi, a move that took to the internet by storm in 2019. The two are said to have been dating for 3 years before the 'wedding' occurred.
Read: Yvonne Okwara Bio – Age, Career, Education, Husband, Net Worth
However, the two came out to deny the claims, reaffirming they were just workmates and nothing more.
At the time, the two were working at NTV as prime-time news anchors and had amazing chemistry while on set.
The two were then separated after media reshuffles before each stormed out to their own career paths.
Larry Madowo Gay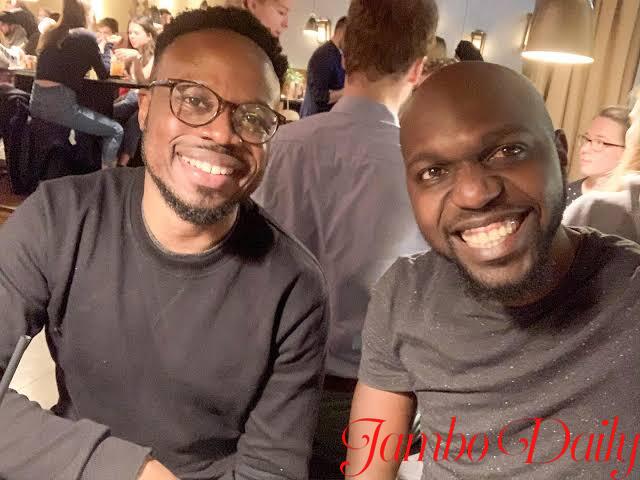 Larry was once accused of being gay by a section on netizens. True to the claims, he once showed up and revealed that he had a sexual attraction to the male gender. He even posted a picture with his male lover whom he was allegedly planning to settle with. However, Larry has since gone numb on the matter and it is not known whether the claims were true.
Larry Madowo Hospitalized
On Thursday, 6th January 2020, Larry Madowo was rushed to hospital on what was termed as an emergency by BBC.
The journalist took to his Twitter account and posted, 'it is all fun and games until you end up in the emergency room considering your own mortality. No, it wasn't for coronavirus. And yes, I'll live.'
However, this post was faced with controversy and criticism from a good number of netizens, with most wondering how one gets to pause for a photo during an 'emergency'.
Larry Madowo Girlfriend/Wife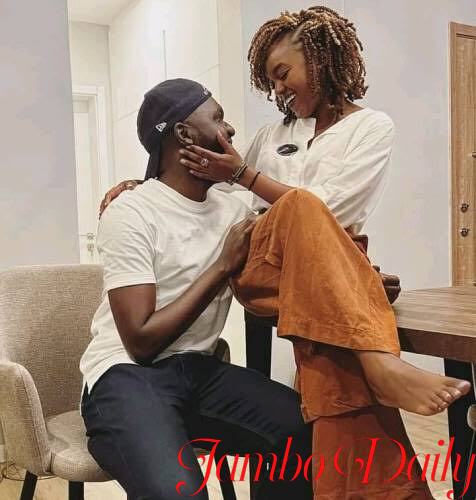 As per the information gathered from various sources, Lary Madowo is single, or rather details about his mistress are not currently in the public domain. We shall let you know once we get hold of this information.
Larry Madowo Net Worth and Salary at CNN
Larry Madowo's net worth as of 2021 is approximately $8.5 Million. He takes home a monthly salary of between $10,900 – $20,000 from his role at CNN media.