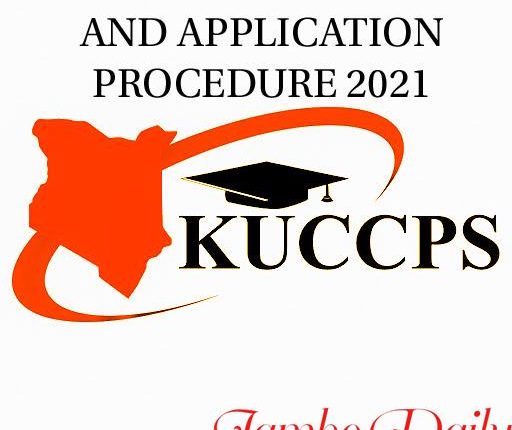 KUCCPS Student Login and Application Procedure.
Here is everything you need to know about KUCCPS Student Login and Application procedure 2021.
The Kenya Universities and Colleges Central Placement Services (KUCCPS) student's portal is open for applications for 2020 KCSE candidates and any other candidates who have never been placed to any program.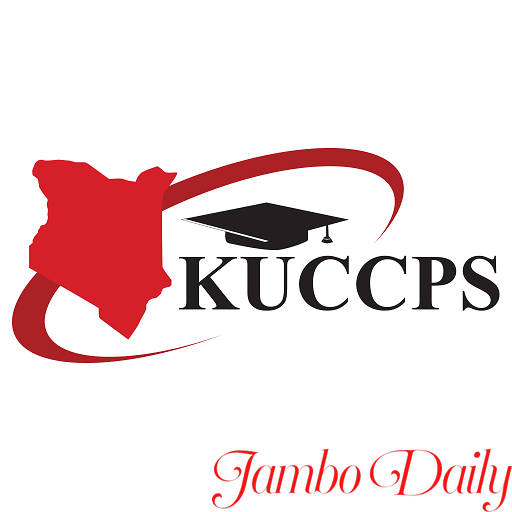 Who can apply for KUCCPS Student's placement?
Students who scored a mean grade of C+ and above can apply for placement to study Bachelor's degree programmes in 69 public and private universities in Kenya. Students who scored a mean grade of C (Constant) and below can apply for placement to Diploma, Certificate and Artisan programs in the various colleges, National Polytechnics and Technical Training Institutions.
Students who did their KCSE examinations in previous years and have NEVER been placed to any programs can also apply according to their qualifications.
When to apply.
The first window of application/revision period shall run from Monday 24 May to Friday 11 June 2021. Students are encouraged to make their applications during the first window to avoid inconveniences during the second application/revision window. Those who will not have been placed during the first window shall have a chance to apply/revise their courses during the second application window.
Students who had applied for courses while in school are encouraged to login into the KUCCPS Portal and revise their courses or re-apply if they have not qualified for any of the earlier applied courses. The application fees for the first-time applicants is Ksh 1,500. Those who had applied earlier while in high school are expected to pay ONLY Ksh 1,000 for revisions.
KUCCPS Student's Portal Login Procedure
To log in to the KUCCPS Portal, follow this procedure:
1. Open your browser, preferably google chrome or Mozilla Firefox.
2. In the search bar, type KUCCCPS Students Portal.
3. The search results should display the following: https://students.kuccps.net/login/
4. Click on the first link that appears, a Login interface should pop up.
5. Feed in you login credentials in the dialogue boxes provided and click on Login.
Note: The following are the login credentials:
• KCSE INDEX NUMBER (Your KCSE index number)
• KCSE YEAR (The year you sat for KCSE)
• PASSWORD (You can use your KCPE INDEX NUMBER or your BIRTH CERTIFICATE NUMBER)
6. After Logging in, a dashboard should appear in which there are several features. From the Menu, there are several categories listed consecutively; Institutions, Programmes, Application/Revision, Course Basket, Transfers, Downloads.
Let us look at each of these categories and their uses:
• Institutions
This includes a list of all Universities and Colleges and the courses they offer. You can click on this option and search for the school of your choice. The school will appear along with courses on offer, from which you can select your course and add it to the Course Basket.
• Programmes
This displays a list of programmes and universities or Colleges in which they are offered. Click on this option to select various courses of your choice and add them to the course basket.
• Application/revision
When you are through with selecting your courses, this is the option you will click to apply. If you have already applied, click here to modify your application.
• Course Basket
Just like you carry a basket when going for shopping, KUCCPS has provided a course basket which you can use to select your courses. The Course Basket makes your work easier by shortlisting your most preferred courses from the other hundreds of programs you are not interested in.
How to use the Course Basket
Before making your application, select all the courses which you would like to pursue and Add them to the course basket by clicking the Add Button at the edge of each selection. In so doing, you will be able to work with a shorter list while making your final selection.
• Transfers
This option is not useful for a first-time applicant. It is useful while making transfers from one institution to another. Before making the final placement, KUCCPS gives placed students a chance to transfer from one institution to another during the Inter-Institution Transfer Window. You can use that opportunity to make an institution transfer.
• Downloads
This includes a list of downloadable E-Resources useful in the application process. These include Diploma, Certificate and Artisan programme Codes, Degree Cluster Documents, Counties, Districts and Postal Codes, Principal's Manual, Student's Manual, Degree Programme Cutoffs, Diploma Requirements and programmes.
The Application
After you are through with selecting your courses and filtering out the unwanted ones, it is time to make your final application and submit it. You should be able to come up with at least 6 programme codes for your final application.
In the application section, there are 6 slots for degree application and 4 slots for diploma. For the degree, choose one course you want to study in 3 different institutions, i.e., 1.a, b and c. For the next three slots, choose one course each, i.e., 2,3 and 4. For diploma, select your favorite 4 courses and feed them into the 4 slots provided, i.e., 1,2,3 and 4.
For Example, lets say a student wants to pursue a bachelor of Nursing or related course. This is what the application would look like:
1.(a). Bachelor of Nursing- University of Nairobi.
(b). Bachelor of Nursing- Kenyatta University.
(c). Bachelor of Nursing- JKUAT
2. Bachelor of Nursing- Chuka University.
3. Bachelor of Clinical Medicine- Moi University
4. Bachelor of Pharmacy- Kenyatta University.
In so doing, you shall have high chances of being placed to a program of your choice or a program similar to your choice. You shall have a variety of options the placement board can choose from.
Note:
While feeding your courses, you are only required to submit the programme codes and not the course name itself. Therefore, make sure to list down the codes alongside the courses as you select your programmes. You will then feed these codes on the dialogue boxes while making your final application.
After feeding the codes, a short description should appear below each dialogue box detailing the course name and institution selected. At the bottom is a notification 'You meet all the minimum subject requirements' highlighted in green.
You can view a list of most marketable courses in Kenya as of 2021 here: most marketable courses in kenya 2021
Payment of KUCCPS Application Fees
Before hitting the Submit button, make sure you have paid the application fee for your application to be accepted. The application fee is Ksh 1,500 for first time applicants and Ksh 1,000 for revisions.
How to Make the Payment:
1. Go to M-PESA Menu.
2. Select Lipa Na M-PESA.
3. Select Pay Bill
4. Select enter business number and enter 820201
5. Select Account Number and enter your KCSE INDEX NUMBER starting with 2020, for example: 202012345678001
6. Enter your M-Pesa pin and confirm the recipient in the preview as KUCCPS STUDENTS.
7. You will receive a notification from M-PESA confirming your payment.
8. Note down the transaction code, you will use it to confirm your payment to KUCCPS.
Back to the application now, Hit the submit button, a dialogue box appears prompting you to enter the M-PESA Transaction code. Enter the Code and wait for the response. You should receive a notification that your application has been received.
Multiple Categories Consideration
When you apply to more than one category i.e., Degree, Diploma, Craft Certificate, Artisan Certificate, you can opt into having the two categories considered at the same time during processing. For example: If you apply for Diploma and Craft Certificate you will be considered for your Craft Certificate Application in case you miss out on your diploma application.
Note:
Submitting your application does not mean the window is permanently closed. You can still make changes to your application any time before the window is closed officially by Kuccps. The application which you shall have submitted as final one at the time of closure of the window is the one to be considered.
Technical Glitch on the Kuccps Portal
Due to heavy traffic on the KUCCPS website, the site is experiencing some frequent down times. If you are having trouble logging in to the portal, here are a few solutions:
1. Download the official KUCCPS App from the google play store or apple store for those using iPhone and use your credentials to log in to the portal. The app is more convenient especially for those using smartphones to log in.
2. Use a high-speed internet/ Wi-Fi connection, for example Faiba or Zuku.
3. If you are using mobile data, select a good network type, for instance Safaricom 4G or Airtel 4G. Also, make sure you are in a convenient place with a good network coverage.
All the best in your application!. Courtesy of: Jambo Daily.