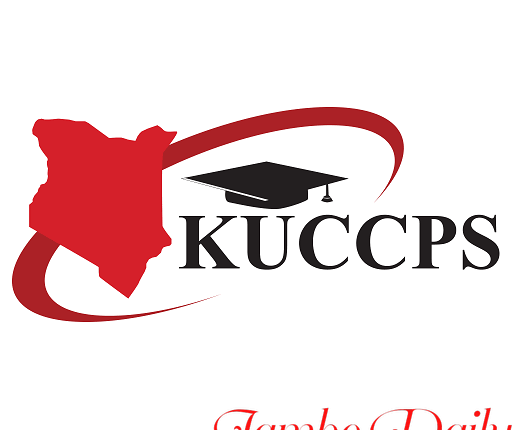 KUCCPS PLACEMENT RESULTS OUT, SECOND APPLICATION WINDOW OPEN.
The Kenya Universities and Colleges Central Placement Services Board [KUCCPS] has once again opened its portal for second revision of courses. This applies to students who were not placed during the first application window.
The second application window shall run from 22 June to July 5 2021. This is the final application window after which KUCCPS shall shut down their portal to allow for the final placement, adjustments and transfers.
Most of the students who had submitted their applications during the first window have secured positions in the institutions they applied for. However, approximately 38,000 students have missed the placement. This is to caution all candidates to log in to the KUCCPS portal and check their placement status.
Students who have been placed should be able to see a message notifying them of their placement status upon logging in to the portal. However, the board has not yet notified the candidates of the institution and courses in which they have been placed. If you do not see the notification on your portal, then you should go back to application section and submit another application.
In case you applied and missed a certain course from a certain institution, it means that the available vacancies are full and therefore the schools cannot admit more students. You should not apply for the exact courses you had applied in the first window. A candidate may apply for courses similar to those previously applied for, but not from the same institutions that rejected them.
No payment should be made during the second application if you had already paid during the first application. However, the MPESA code previously used shall be required and a candidate should have it for the application to be accepted.
For those who would wish to check their application status, use the following link to log in : https://students.kuccps.net/login/. After logging in, click on the Application Button and check if you see a notification. If you have been placed, sit back and wait for the full placement details. If you have not been placed, it is only wise to rush to the application section and submit another application very fast.
Note:
Due to high traffic on the KUCCPS portal, the system is experiencing some frequent downtimes. If you are having trouble logging in, here are some few solutions:
• Download the official KUCCPS App from the google play store, or from the Apple store for those using iPhone. Use the app to log in to the portal, it is more convenient.
• Use a high-speed internet Wi-Fi such as Faiba, Zuku or Safaricom Home Fibre.
• Make sure you are in a conducive location with a good network coverage, i.e., Safaricom/Airtel 4G.