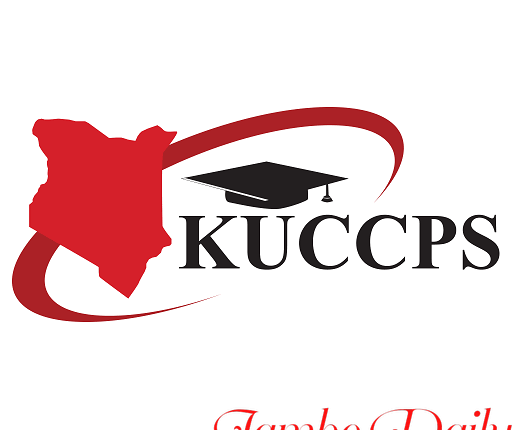 KUCCPS Placement Results 2021, All You need to Know.
The Kenya Universities and Colleges Central Placement Services Board (KUCCPS) has finalized the first and second applications for students willing to join universities and colleges the September 2021 intake. The first application window was closed on June 11 while the second was closed on July 5. The board is now working on placement and the placement results are expected to be out anytime in the inside of July.
According to KUCCPS website, there are 546 degree programmes, 218 diploma, 114 certificate and 145 artisan programmes on offer this year in 69 Universities and 181 colleges in Kenya. A candidate who has applied for placement by the KUCCPS board shall be eligible to be placed in one of the programmes applied for, and shall receive partial sponsorship from the government.
Over the last few days, applicants have expressed massive anxiety and tension regarding the placement by the KUCCPS board. Unlike other years, the board has not informed the candidates of the institutions they will be joining but has only notified that they will be joining an institution.
A message on the KUCCPS student portal reads:
'Dear applicant, you have provisionally secured one of your selected courses, subject to approval by the placement board.'
If you have seen this type of message in your portal, there is no need to panic. The explanation is very clear; you have secured one of the courses you applied for, sit back and wait for the final placement.
If you did not see the above-mentioned notification on your portal, you should have known better to submit your second application. The placement board is a free to use state corporation that aims to provide career guidance and place students to programmes of their choice without discrimination of favor.
The board aims to place all KCSE candidates to courses and institutions of their choice and has a primary goal of ensuring all students are transitioned from secondary to tertiary education in a smooth way. Therefore, no student who has submitted an application shall be locked out of the placement. This is to appeal to all applicants to remain calm as they wait for the placement results.
Read: KUCCPS Student Login and Application Procedure 2021.
LIST OF ALL COURSES OFFERED AT KMTC
According to an insider who spoke to Jambo Daily, the placement board has settled after closure of second application window and is now working on placements. Consequently, the placement results shall be out by the end of July, and this time student shall have a chance to know the institutions and programmes into which they have been placed.
For those who had received a notification that they have secured a program, you may notice that the notification has disappeared once you login to the portal. If you see this, there is no need to panic, the board has removed the notification to give room for placement. In due time, you shall log in to your portal and stumble upon a congratulatory message notifying you f your placement results. That will be the end of the process after which you can start preparing for admission.
If you think that you might have made a wrong decision while making your initial application and would like to make a change, don't panic. KUCCPS shall provide an opportunity to change your course and or institution during the inter-institution transfer window. This is usually the last activity before the board shuts the application process until the next application for current form four candidate. Therefore, make sure you utilize this opportunity wisely.
Read: KUCCPS cluster points for courses in 2021.
That is all you need to know about KUCCPS placement as at now. If you have any questions, comments or suggestions, kindly reach our team through the comments section below.