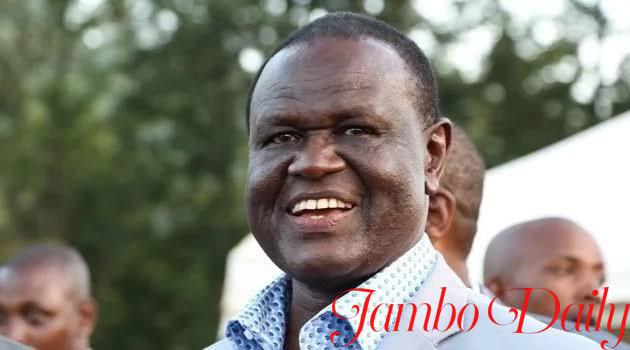 Kiraitu Murungi's Heart Touching Message After Recovery From Covid-19. "If I died, that would be it."
In March 2021, Meru County Governor Kiraitu Murungi was declared Covid-19 positive after contracting the deadly Corona Virus. He was immediately put under Covid-19 treatment on Wednesday 17 March at Nairobi Hospital where he had gone to seek medical attention after feeling unwell. After days of treatment, Murungi was discharged on Monday 22 March and was put under home-based care for further care recovery.
After full recovery, the governor has now come out to narrate the series of events that took place through the entire process he was under Covid-19 ailment. In a long post on his Facebook page, he has narrated how things unfolded from the first day he fell sick, contracted Covid-19, the treatment process, and subsequent recovery.
Murungi said that he had been watching and listening to the Minister of health every day as he announced the Covid-19 statistics and level of infection in the country not knowing that one day he would also turn out to be a statistic.
The 69-year-year-old father of four has reminisced on the kind of trauma he went through and has since confessed to learning a lesson from Covid. He said that from now onwards he is going to live according to his heart's desires and put his life first before politics or anything else.
He said that from now onwards, he would follow the desires of his heart and ignore all the political noise, the psychological burdens of friendship, and the ideals of politics. The Meru County Boss lamented that he had undergone a lot of pain and humiliation as a captive of Covid-19 and he would not wish to undergo the same again.
Kiraitu said that despite his role as a governor, a politician, and a national leader, he too deserves to live a happy and decent life in the remaining years of his life, and he has resolved to do that.
Source: Facebook/ Governor Kiraitu Murungi Support Team.
Disclaimer: This information was sourced from the Facebook page named above and does not in any way reflect the views of Jambo Daily. Therefore we shall not be liable for any implications or concerns caused by this article. The constitution of Kenya 2010 chapter 4, part 2, section 34 allows for fair use of online publications.