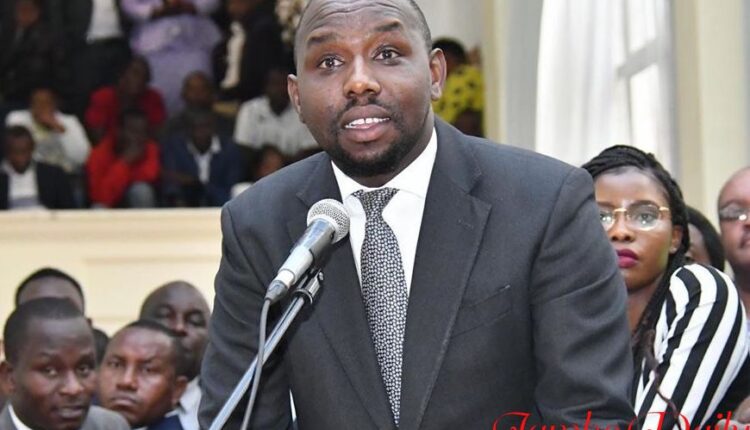 Kipchumba Murkomen- Biography, Age, Wife, Education, Career, Net Worth
Onesimus Kipchumba Murkomen is a Kenyan lawyer, politician, and the newly nominated Cabinet secretary for Road, Transport, and Public works following the cabinet secretary's announcement on 27th September 2022 by president Willian Ruto.
Kipchumba Murkomen Biography
Kipchumba Murkomen was first elected Senator for Elgeyo-Marakwet County in 2013 on the defunct United Republican Party (URP) ticket. He was re-elected in 2017 under the Jubilee ticket, defeating David Kimaiyo, the previous Inspector General of Police. In addition, he served as the Senate's Majority Leader and was one of the founding members of the Jubilee subsidiary, the United Republican Party (URP).
Murkomen was a law lecturer at the Catholic University of Eastern Africa, Moi University, and the University of Nairobi before he joined politics. Aside from that, he was a political analyst.
Kipchumba Murkomen place of birth and age
Murkomen was born in Elgeyo Marakwet County, March 12, 1979. He is 43 years old.
Education background
Murkomen attended Chawis Primary School from 1987 till he took the Kenya Certificate of Primary Education exam in 1993. (KCPE). He attended St. Joseph's High School in Kitale, where he excelled, before moving on to St. Patrick's High School in Iten. Murkomen, whose upbringing was quite Christian, became the leader of the Christian Union at St. Patrick's (CU).
He enrolled at the University of Nairobi for his tertiary education and earned a Bachelor of Laws degree. After graduating from the University of Nairobi, he enlisted in the American University, Washington College of Law in the United States, for further education. Later, he enrolled at the University of Pretoria in Pretoria, South Africa.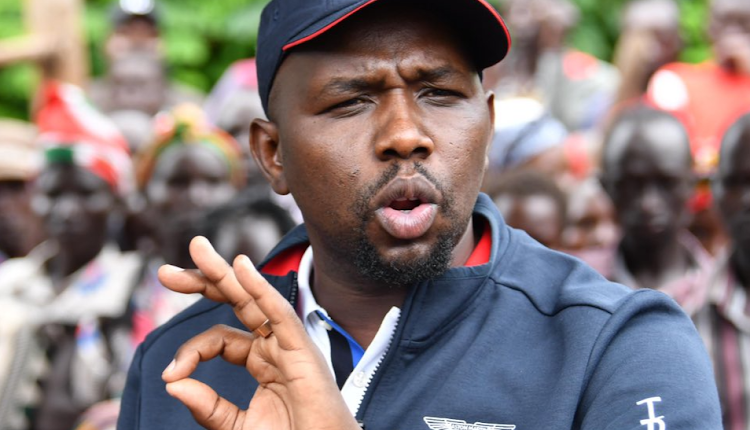 Murkomen career
Law career
Before Murkomen joined politics, he was a law lecturer at the Catholic University of Eastern Africa, Moi University, and the University of Nairobi.
He and his friends have their law firm called Sing'oe, Murkomen, and Sigei Advocates. His interest in starting the law firm came from the time he spent working for an international law and lobbying firm in Washington, DC.
Political career
Murkome political interest began when he was still in school. His first leadership role was a dining captain at St. Joseph's High School and later a Christian Union leader at St. Patrick's (CU). While at the University of Nairobi, he was elected as chairman of the Kenya Law Society, making him the first to hold that position in the second year.
In 2012 Murkomen became a United Republican Party (URP) member. He was among the founding member of the Jubilee Alliance in February 2013. He became the senator of Elgeyo-Marakwet in March 2013. In 2017 he was re-elected as senator of Elgeyo-Marakwet, defeating former Inspector General of Police David Kimaiyo. Murkomen later became the majority leader of the Senate House.
Cabinet Secretary Appointment
Murkomen, a trusted supporter of President William Ruto, has replaced James Macharia, who had been on the docket for the last ten years. Now he will be in charge of directing the country's infrastructure projects.
In his manifesto, Ruto promised to finish all under-construction roads and to supervise the improvement and upkeep of rural access roads. A by-election will be held in Elgeyo Marakwet to choose a new senator to replace him after his nomination to the Cabinet.
Read also, How to Start a Car Hire Business in Kenya.
Kipchumba Murkomen wife and kids
Kipchumba Murkomen married to Gladys Wanjiru in 2009, his classmate at the University of Nairobi. They both have four children; a daughter and three sons.
Kipchumba Murkomen net worth
His exact net worth is not known. However, he has stated to earn a monthly income of over Kshs. 1 Million as a result of his hard work and wise investment choices.