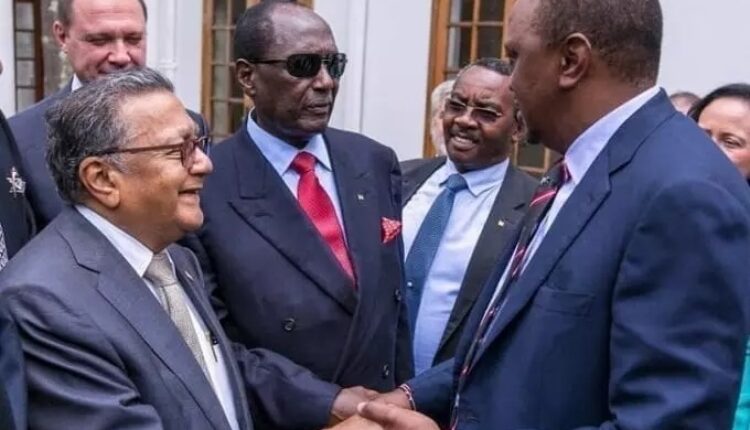 Kenyans Who are Richer Than President Uhuru Kenyatta
Kenyans Who are Richer Than President Uhuru Kenyatta. Despite owning vast swaths of property and a slew of businesses, President Uhuru Kenyatta is not the country's wealthiest man.
Sameer Naushad Merali and Bhimji Depar Shah are Kenya's top tycoons, according to Oxfam International, with fortunes of $790 million (Sh89.6 billion) and $750 million (Sh85 billion), respectively, with industrialist families dominating the listing of affluent Kenyans.
President Uhuru Kenyatta is the fourth wealthiest Kenyan, according to Oxfam, with a fortune of $530 million (Sh60 billion).
Kenyans Who Are Richer Than President Uhuru Kenyatta
1. Manu Chandaria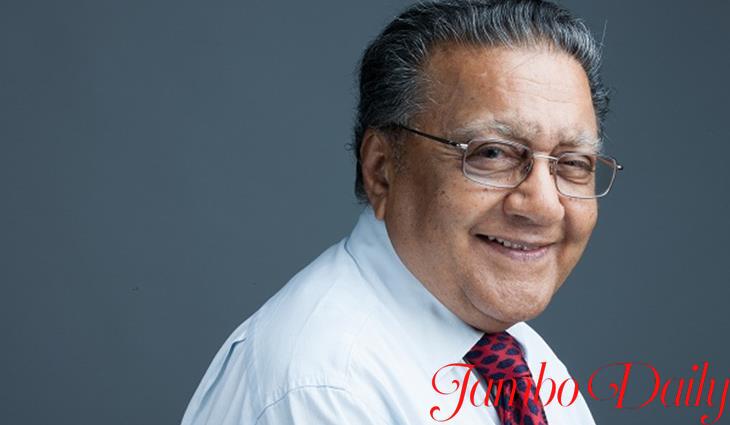 Manu Chandaria is among Kenyans Who are Richer Than President Uhuru Kenyatta. Manu is Kenya's second richest individual, with a net worth of approximately 1.7 billion dollars.
Manu Chandaria's company, Comcraft, specializes in the production of steel and aluminum products in Africa.
Comcraft was the largest steel manufacturer in Africa in 2015, with over 2 billion dollars in yearly revenue and over 30,000 employees spread across three continents.
Manu Chandaria earned his bachelor's degree in engineering from the University of Oklahoma after graduating from Jamnagar University in India.
He went into business after finishing his BSc and master's degrees and has since become one of Africa's most powerful persons.
2. Bhimji Depar Shah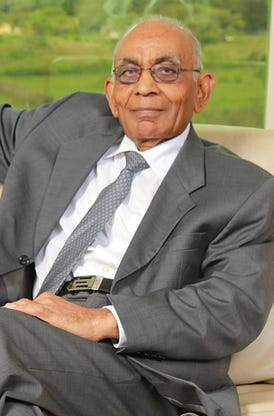 Bhimji Depar Shah is a Kenyan entrepreneur who is estimated to be worth 700 million dollars.
He is the chairman of the Bidco Group of Companies, a family-owned manufacturing conglomerate based in Kenya with operations in 13 African nations. BIDCO Africa is the major producer of rapidly moving consumer goods in East Africa (FMCG).
BIDCO is a soap manufacturer that also does edible oil refining. Vimal, Bhimji's son, is the company's CEO. The BIDCO Africa group finished and opened a $200 million industrial complex in 2019. Bhimji is Kenya's sixth richest person.
3. Naushad Merali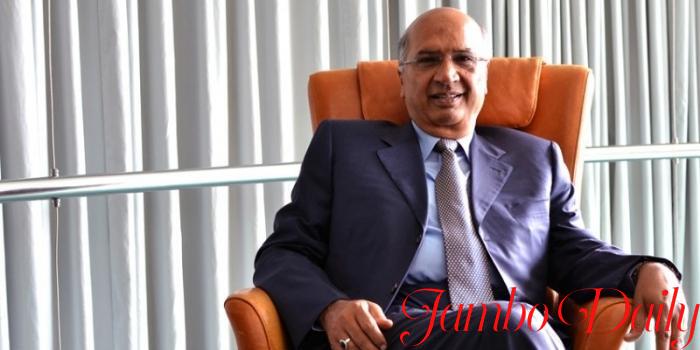 Naushad Merali is Kenya's sixth richest individual (3rd if you don't include family wealth such as the Mois), with a net worth of 600 million dollars. He is a Kenyan entrepreneur and the founder of Kencell, a mobile service provider.
He is also the head of the Kenyan conglomerate Sameer Group, which is involved in construction, agribusiness, finance, and information technology.
Naushad was a substantial shareholder in Airtel telecoms and was on the board of directors before selling his shares and stepping out. He is still one of Kenya's wealthiest individuals and is well-known throughout Africa.
4. Uhuru Kenyatta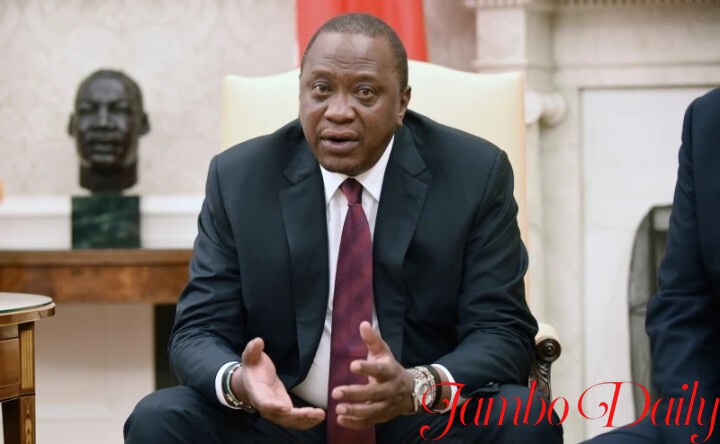 Uhuru Kenyatta, who comes from a wealthy family, has always lived luxuriously. He appears to have amassed his fortunes through managing his father's billion-dollar fortune.
He is the current President of Kenya, and his net worth is estimated to be around $500 million.
He has been president since 2013, and his businesses span a variety of industries, including insurance, hotels and tourism, banking, education, farming, and so on.
Read: Unknown Businesses Owned by Kenyatta Family
Here are Kenyans that closely follow President Uhuru Kenyatta in terms of wealth
5. Chris Kirubi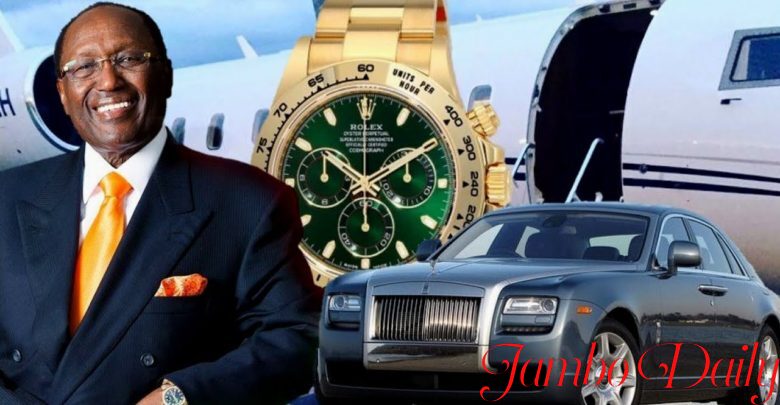 Chris Kirubi was one of Kenya's wealthiest men until his death on June 14, 2021.
He was a shrewd businessman, entrepreneur, and industrialist who strived to make money through his investments. He worked for centum investing as a director.
He chaired DHL Express Kenya Limited, a company based in Nairobi, Kenya, Kenya's, Haco Industries Limited, Kiruna International Limited, International House Limited, Capital FM 98.4, and Sandvik East Africa Limited.
His total net worth was estimated to be around $400 million. Regrettably, he passed away in mid-year 2021 at the age of 80.
6. S.K Macharia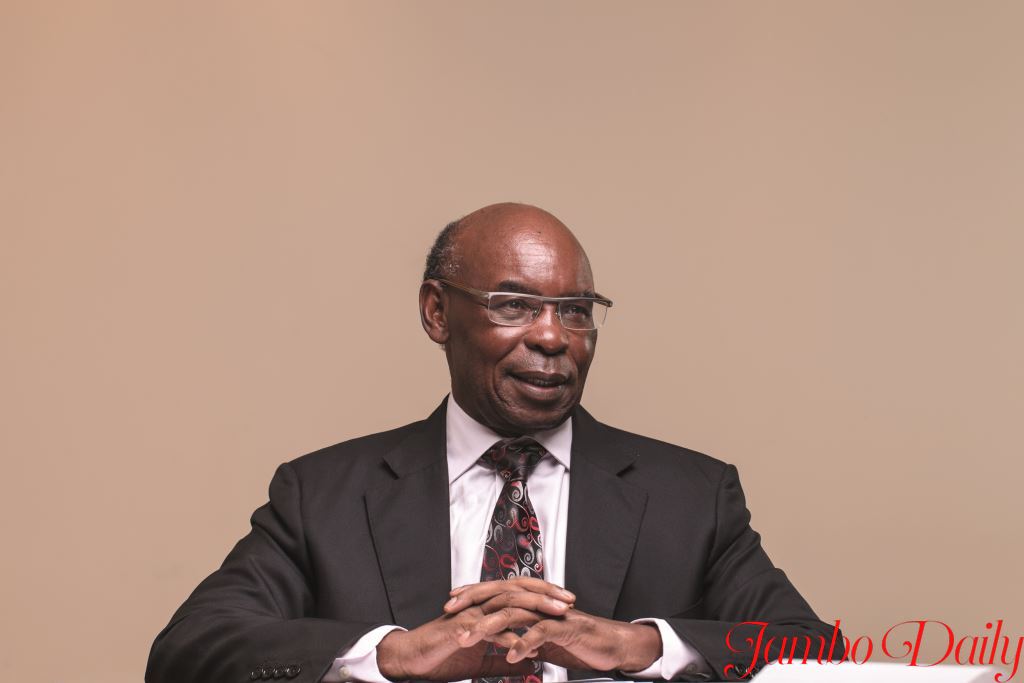 Samuel Kamau Macharia alias S.K is a well-known millionaire in Kenya. He owns various enterprises, including a significant part in the royal media company, which is one of Kenya's most successful.
His net wealth is reported to be 365 million dollars, and he owns multiple television and vernacular radio stations including Citizen TV and Radio Jambo to name afew.
Macharia is also interested in a variety of other fields, including agriculture, real estate, banking, and so on. He is well-known in Kenya and Eastern Africa as one of the country's millionaires.
7. Atul Shah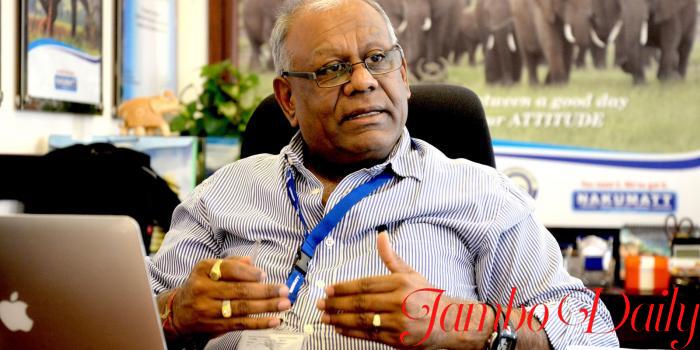 Atul Shah, the managing director and CEO of Nakumatt Holdings Limited,  is one of Kenya's top ten wealthiest men, with a net worth of 290 million dollars. Nakumatt supermarkets, which is now defunct, was a subsidiary of Nakumatt holdings limited.
He owns a significant portion of Nakumatt Holdings Limited, a private holding company that controls the Nakumatt grocery chain, which has locations in Kenya, Uganda, Tanzania, and Rwanda and employs over 7,000 people.
These are the richest individuals in Kenya today. Is there someone you think is not on the list? Let us know in the comments section below.