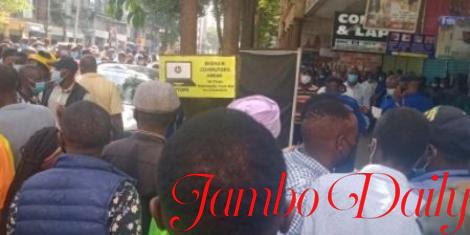 Just in!! CCTV Footage of Viral Shooting at Moi Avenue in Nairobi!
On Friday, April 30, two thugs attacked a licensed gun owner and a businessman in Nairobi, Moi Avenue aiming to rob him of jewelry and other valuables.
However, things went south when he dished out a gun and shot at them. Unfortunately, the thugs escaped unhurt as the stray bullet landed on an innocent security guard who died shortly after the fatal shooting.