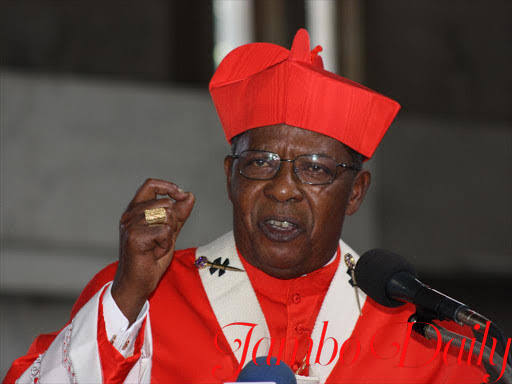 John Cardinal Njue Bio, Age, Career, Education, Ministry, Achievements and Pastoral Life.
Cardinal John Njue is the Kenyan Cardinal of the Catholic Church. He has been  the fourth Archbishop of Nairobi from 2007 to 2021. He has  served as Coadjutor Archbishop of Nyeri from 2002 to 2007 and Bishop of Embu from 1986 to 2002,and in 2007 he was promoted to cardinal rank. As a Cardinal, he also participated in the election of the current pope of the Roman catholic church Pope Francis the 1st. He is a humble man of the cloth. 
Read Apostle James Ng'ang'a Bio, Age, Career, Wife, Controversy and Net Worth.
Cardinal John Njue Age and Birth Place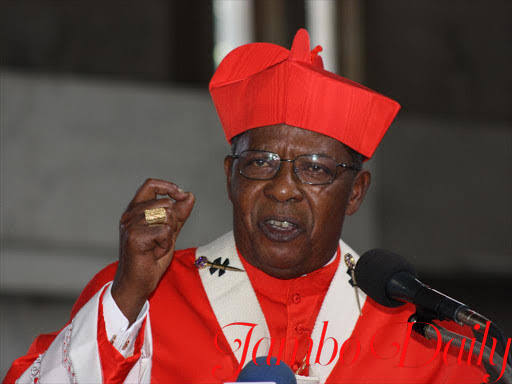 Njue was born in Embu, Kenya, in 1944 by Joseph Nyanga Kibariki and Monica Ngina Nyaga. He was baptized in 1948, and years later after baptism he went to a seminary where it nurtured her skills in church administration. Since his childhood, Njue had always shown interest in church and dedicated his life in serving God at an early age.
Cardinal Njue Educational Background.
After his primary education, Njue joined St pius X Seminary, a minor seminary located in Nkubu Meru for further nurturing of his interest in priesthood. He thereafter went to  Rome at the Pontifical Urbaniana University where he obtained a licentiate in philosophy and Pontifical Lateran University (licentiate in pastoral theology).
Cardinal John Njue Career.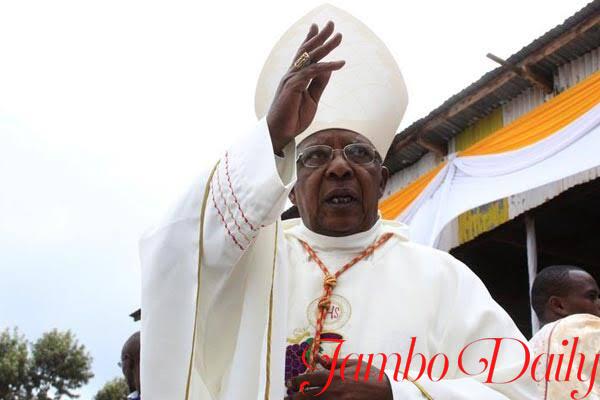 After being ordained to the priesthood by Pope Paul VI in St. Peter's Basilica. John Njue started his pastoral work in Kariakomu in the southern district of Meru, besides priesthood, he also taught philosophy at the National Seminary of Bungoma,of which he later served as rector from 1978 to 1982. In 1982, he completed a course in spirituality in the United States. He then served as a parish priest in Chuka and Meru. 
In 1986, Njue was appointed Bishop of Embu by Pope John Paul II. He served as President of the Kenyan Episcopal Conference from 1997 to 2003, and was named Coadjutor Archbishop of Nyeri in January 2002. Following the murder of Bishop Luigi Locati, he served as Apostolic Administrator of Isiolo from 2005 to 2006.
In 2007, Njue  was appointed Archbishop of Nairobi and was installed in November the same year. Thereafter l, he was created Cardinal-Priest of Preziosissimo Sangue di Nostro Signore by Pope Benedict XVI. On 12 June 2008 he was named a member of the Congregation for the Evangelization of Peoples and the Congregation for the Clergy. On 29 December 2011 he was appointed a member of the Pontifical Council for Social Communications for a five-year term. Cardinal Njue serves as Vice President of the International Catholic Migration Commission.
In March 2013, he appealed for calm and peace during  the time when  Supreme Court of Kenya prepared to announce its verdict in the disputed initial round of the presidential election held on 4 March. At that time, Uhuru  Kenyatta and Deputy President William Ruto were facing charges at the International Criminal Court (ICC) at The Hague following claims that they incited people over the post elections violence.
In June 2013, when United states were legalizing gaysim and bringing on their rights, he made it out clear that God didn't make a mistake making Adam and Eve and he was against the practice. In his comments concerning the issue, he responded to the then USA president Barack Obama that 'Let him forget and forget' indicating that he and the entire catholic community would never embrace such an act.
In March 2014,Njue advised against participation in a free government program to vaccinate women of reproductive age against tetanus,terming it as way of lowering the fertility were some of the effects of the vaccine . On January 4 2021, Pope Francis accepted his resignation as Archbishop of Nairobi.
Njue has issued  abortion a "foreign concept" and having ill-eyed on  the government for attempting to legalise it in Kenya.
Cardinal John Njue Family.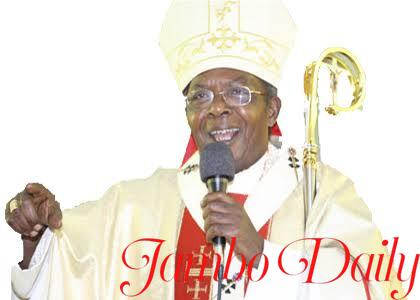 His family status isn't available but he may have lived a priesthood life of no marriage and living a free life of celibacy.
Cardinal John Njue Networth.
His networth isn't indicated. Also, the life he lives isn't that flambouyant and doesn't involve alot of boast of rich. Njue appears to have a serious disdain for money.