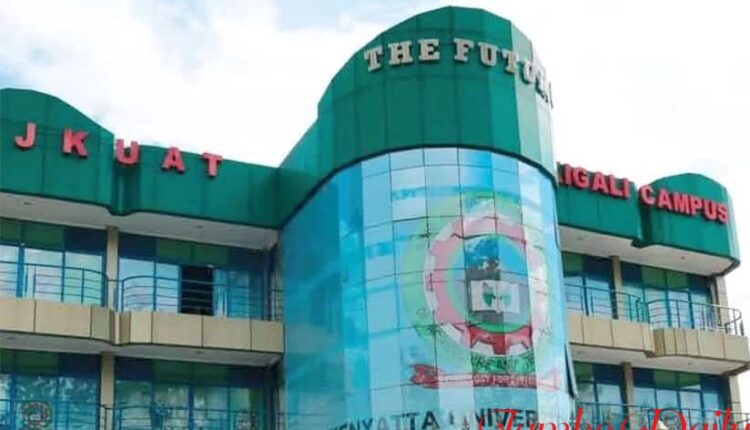 JKUAT Diploma Courses, Requirements and Application Process
Jomo Kenyatta University of Agriculture and Technology, JKUAT, is a public university in Kenya. This article will provide a list of JKUAT diploma courses, admission requirements, and the application process.
The university offers a range of diploma programs from different academic fields such as information technology, architecture, business, hospitality, and journalism. The main campus is located 36km away from Nairobi, along Thika Super Highway in Juja.
JKUAT has more than 12 campuses countrywide, namely Nakuru CBD Centre, Nairobi CBD campus, Kisii campus, Karen campus, Kitale campus, Kakamega campus, Mombasa campus, Westland's campus, Keiyian Campus – Transmara, Kisumu campus, Eldoret campus, and KQ- Pride Center campus – Nairobi.
Whether you choose to attend full- or part-time, most diploma programs at JKUAT will take you 18 months to complete. Intakes are done in January, May, and September.
Suppose you want to enroll in a diploma program. In that case, you need a minimum requirement of a C- (Minus) mean grade in KCSE with a D+ (Plus) in Math and English, a KCE Division II certificate, or a relevant certificate with a credit pass from a recognized institution.
Any additional requirements for each diploma course are indicated in brackets.
List of Diploma Courses Offered at JKUAT 
Diploma in Entrepreneurship
 Diploma in Retail Management
Diploma in Purchasing and Supplies Management
Diploma in Human Resource Management
Diploma in Supply Chain Management
Diploma in County Governance
Diploma in Transport and Logistics
Diploma in Business Information Technology (KCSE C plain, and C- in Mathematics and English)
Diploma in Community Development ( C- (minus) in English or Kiswahili)
Diploma in Microfinance
Diploma in Sales and Marketing
Diploma in Business Administration
Diploma in Mass Communication ( C- (minus) in English or Kiswahili)
Diploma in Public Relations ( C- (minus) in English or Kiswahili)
Diploma in Hotel and Catering Management ( KCSE with C (Plain) and C- (minus) in either English or Kiswahili)
Diploma in Geographic Information Science
Accounting Technicians Diploma (ATD)
Diploma in Credit Management (KASNEB)
Diploma in Architecture (KCSE with C (plain) or equivalent and C- (minus) in English/Kiswahili, Mathematics, Physics, Geography/Drawing, and Design or Art and Design, or History and Government or Chemistry)
Diploma in Information Technology
Diploma in HIV/Aids Management & Counseling (ODEL – KCSE with C (plain) and C- (minus) in English/Kiswahili and Biology )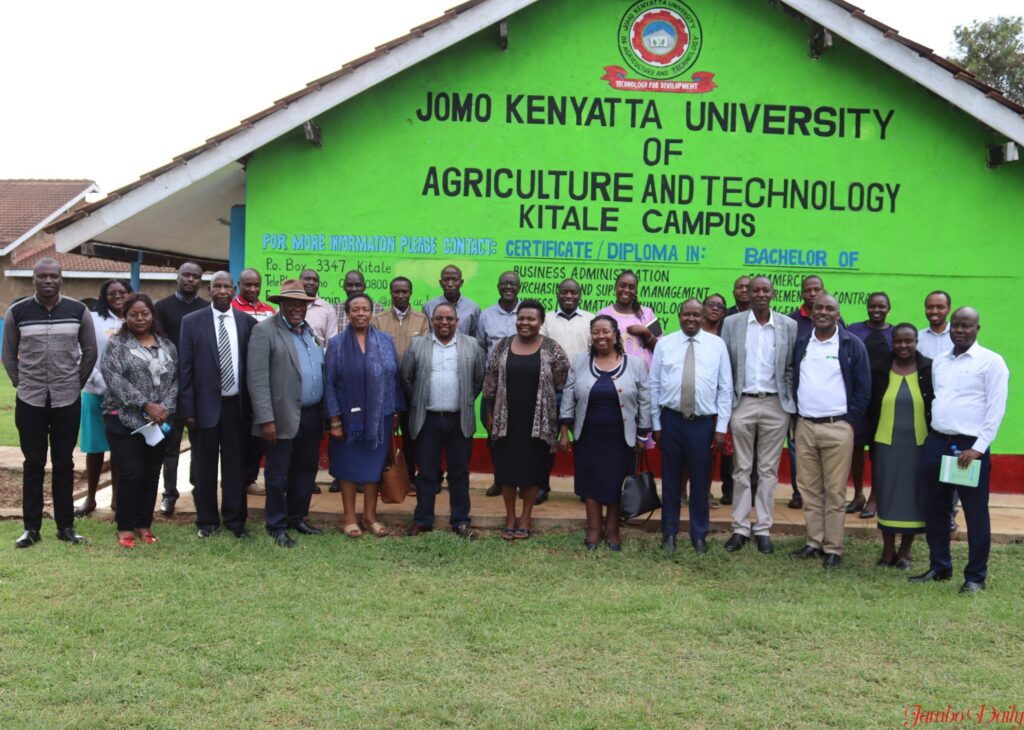 Application Process 
A non-refundable application fee of Kshs. 1,500 is paid in cash or deposited into Barclays Bank AC/NO 0775001216 to get an application form from the main campus office of the Director, Board of Postgraduate Studies, or the various Campuses. You may also get an application by visiting https://www.jkuat.ac.ke/ to download the application form.
The JKUAT admissions portal also accepts online applications for these courses.
Read also, JKUAT Certificate Courses, Requirements, and Fees Structure
JKUAT contact information
The Director, BPS, JKUAT, Tel: 067-52711 Ext. 6114
Mobile Phone: 0708-602-225
Email: director@bps.jkuat.ac.ke
Read also, Kenyatta University Diploma Courses, Requirements, and Fees Structure 
Read also, Kenyatta University Certificate Courses, Requirements, and Fees Structure