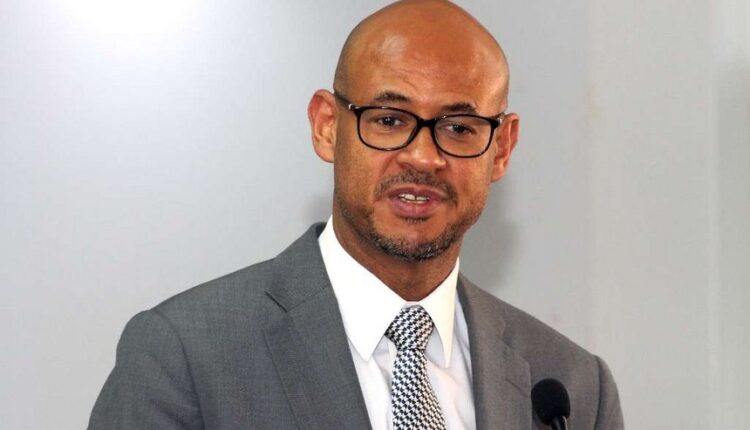 Jeremy Awori Bio, Age, Career, Education, Family, Wife, Net Worth.
Jeremy Awori is the current Managing Director and Chief Executive Officer (CEO) at Absa Bank of Kenya (Formerly known as Barclays Bank). ABSA Bank, formerly known as Barclays Bank is part of the ABSA Group, a business and investment company majoring in finance.
Read Joshua Oigara Bio, Age, Career, Education, Family, Wife, Net Worth.
Since joining the Banking sector, he has established himself as a reliable Banker and consultant on financial affairs. He is currently among the highest paid CEOs in Kenya.
Read James Mwangi Bio, Age, Career, Education, Family, Wife, Net Worth.
Read Gideon Muriuki Bio, Age, Career, Education, Family, Wife, Net Worth.
Jeremy Awori Age and Place of Birth.
Jeremy was born in Kenya during the early 1970s. His parentage was split between two races as his father is an African while his mother is a British. Jeremys father, a Kenyan worked as an Engineer while his mother was working on the legal side as a Lawyer. They both shared his parentage and upbringing.
When he was young, Jeremy was very shy, something that made him to result to swimming as a hobby to cover up the situation. He started swimming at the age of 7 as an amateur, and by age 9 he was a professional swimmer. He became such a good swimmer the he was selected to represent Kenya in various swimming competitions. He however quit swimming when he found 'better' things to do in life.
Jeremy Awori Family /Siblings.
The seasoned Bank CEO was not born alone in his family, he has a sister and brother. However, his brother is mentally challenged, which gives Awori a different perspective about life, and how people view things and relate with others.
Jeremy Awori Educational Background.
Jeremy Awori attended St Mary's School Nairobi where he sat for his Kenya Certificate of Secondary Education (KCSE). In 1989, he flew to the UK where he Joined the University of Manchester for a Bachelors degree in Pharmacy. In 1991, he graduated from Manchester University.
In 1994, Jeremy decided to further his education but on a different field. He enrolled at McGill University in Cnada for a Masters degree. He graduated from McGill in 1996 with an MBA inFinance and International Business.
Jeremy Awori Career.
Upon Graduating from Manchester University, Jeremy took up a job as a pharmacist is the UK and worked for a few years before quitting to study in Canada.
Jeremy joined Standard Chartered Bank (SCB) in 2003 as the Head of Consumer Banking in the United Arab Emirates (UAE). He took another role as the General Manager of the retail banking franchise for the bank which covered all SME and retail products accros the United Arab Emirates.
He worked for Standard Chartered Bank as a Regional Sales Director for middle East, South Asia, and Africa between 2006 and 2008. At the time, Standard Chartered Bank EAE was the leading foreign bank in terms of profitability.
He was the appointed as the Chief Executive Officer for Standard Chartered Bank, Tanzania in December 2008, apositionhe served until January 2013. He joined Absa Group in February 2013 where he was subsequently appointed as Barclays Bank (Absa)CEO, a position he has served since then.
Jeremy Awori Wife and Kids.
Jeremy Awori is a family man. He is married to his adorable wife with whom they have kids. However, Jeremy prefers keeping his personal life private.
Awards and Recognitions.
Awori served as the Chairman of Kenya Bankers Association Between 2013 and 2014. He sits in the Board of Kenya Private Sector Alliance (KEPSA).
Read Barclays Bank rebrands to Absa Bank Kenya.
Jeremy Awori Salary and Net Worth.
Awori earns an annual salary of Ksh 101.1 million, including his monthly salary, bonuses and allowances. He has nor publicly declared his Net Worth.