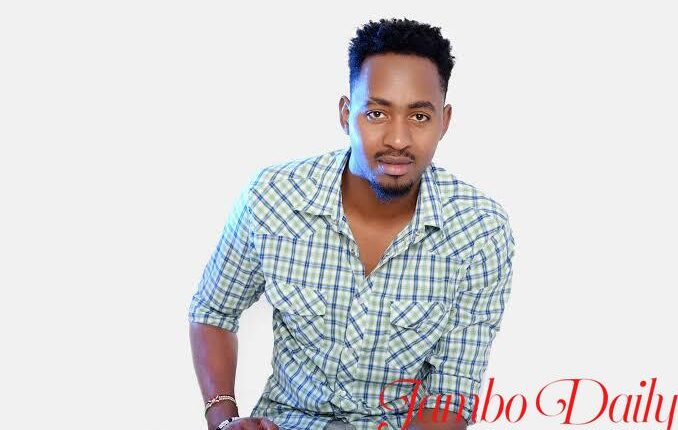 Jasper Murume Bio, Age, Career, Education, Girlfriend and Net Worth.
Jasper Murume, whose real name is Jasper Mwongera is a popular Kenyan comedian and Youtuber known for his heavy Meru accent. He appeared in the limelight after delivering an electrifying performance at Churchill show, which left the audience wanting more of his comedy.
In his comedy, Jasper uses the character of a Meru young man who just came to the city to look for greener pastures while incorporating his deep Meru accent in his story telling.
He narrates stories concerning his life in high school and several experiences he has had while living both in the city and at his rural home. He appears onstage with a kitenge outfit and his entrance song is his own crafted 'cash money baite murume'.
His journey to comedy was not a walk in the park as he had to do a lot of rehearsing and adjustment to fit into his character. Similarly he had ti look for content that would merge well with his audience so as not to get embarrased by cracking dry jokes on stage.
In his write up we look at his biography.
Jasper Murume Age and Place of Birth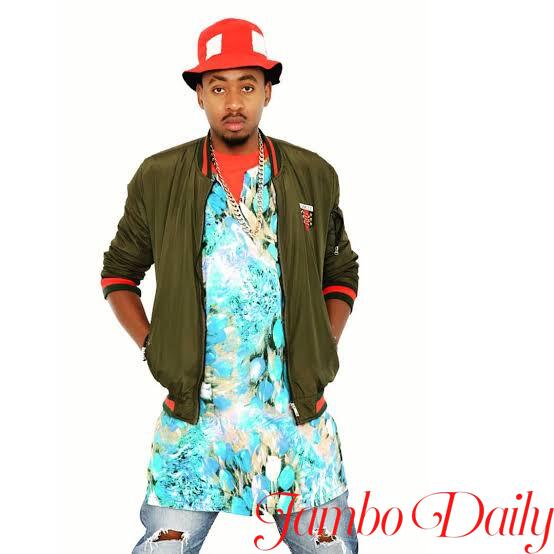 Murume was born in Kiigene village, Nkubu area of South Imenti constituency in Meru. He is in his late 20s as of 2022.
Jasper Murume Education
The celebrated comedian attended three primary schools before completing primary education. At first he went to a local primary school in his locality abd later joined a borading school. He then went to Imenti Boarding School in Nkubu Meru whee he sat for his KCPE and excelled.
He then joined a secondary school located in Meru North before he went to Zetech University to pursue a course in Journalism. His enrollment to Zetech did not go well as he later quit to join Jomo Kenyatta University (JKUAT) for the same program.
Murume Career
Upon graduation from university, he tried out anchoring and reporting news at several media houses but was told that he had a deep accent that did not go well with his career. He even tried a news anchor role at a Kimeru radio station but he did not have a good flow of the language while anchoring news.
Its then that he decided to go back to his roots. When growing up, he always wanted to be a comedian. This was after watching the Churchill show which was then graced by the likes of Eric Omondi. He got great inspiration from the show's comedians and this motivated him to keep pressing on, hoping to become a great comedian some day.
He went for auditions at churchill show and was given a chance to perform. However, the audience did not laugh at his jokes and this discouraged him alot. He even quit comedy and took a job as a sales and marketing strategist.
Things took a turn when he heard that Churchill show was heading to Meru. He immediately left his marketing job and approached the show producer, askingnhim for a slot in the Meru edition. At first, the producer was reluctant but bearing in mind the show was set to happen in his backyard, Jasper couldn't just let go. He persuaded the producer until he secured a slot.
This time, he mastered the art of comedy and prepared well for the event. When he finally stood on stage, the crowd kept calm awaiting his performance, and sure enough he didn't disappoint. The audience connected well with his jokes that day and laughed uncontrollably. He picked up his career from that point and has never looked back.
When the Meru show ended, he remained behind at home and started doing a few things here and there. He took the time to learn various characters of comedy and chose which one was best fit for him.
He then went back to Nairobi, purchased some attires, made a few preparations and hit the auditions ready to claim his glory. He aced the auditions and was subsequently absorbed into the show, where he has been performing to date.
Murume Controversy
At one point, Jasper cracked a joke on Churchill show about a Bicycle. The story received a lot of criticism from people and even the Kenya Films Classification Board (KFCB). The critics claimed it was too vulgar but the comedian said he saw no problem with the joke. H e said it was like a piece of literature which everyone interprates according to their perception, whether good or bad.
Jasper Murume Girlfriend
Jasper is not married but he has admitted to having a girlfriend in the past. He once revealed in an interview with Kobi Kihara and Lynne Ngugi of Tuko News that he had once decided to marry but changed his mind. He rounded up by saying he would marry when he feels like.
He one stated in an interview on Swith TVs chatspot that Kush Tracy is his long time celebrity crush and he couldn't mind sparking a relationship with her incase she shows interest.
Credits His uncle for his success
In an interview with Massawe Jappani of Radio Jambo, Jasper said that he would not have been where he was if it was not for his uncle who pushed him to go for auditions again. His uncle challenged him to leave home and go to the city as a lot was in store for him, rather than getting stuck in the village.
Jasper Murume Net Worth
Murume earns from his role at churchill show as well as his Youtube channel. His exact net worth is not known but he is a fairly paid man.