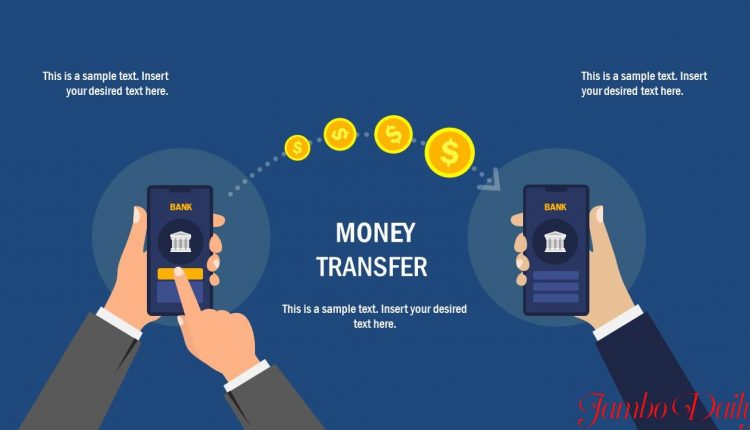 How to Withdraw From PayPal To Bank Account in Kenya Tutorial.
If you have some money in your Paypal account, you may want to withdraw it for your personal use. There are a number of ways in which you can withdraw the money from your paypal account to a secondary account through PayPal Bank transaction.
You can either transfer the money directly to your bank account, or use a debit card linked to your account to withdraw the money from an ATM. For those in East Africa, you can use PayPal Mpesa to transfer the money to your linked Mpesa account and finally withdraw it from an agent.
In our previous article, we looked at how you can withdraw money from PayPal to Mpesa through an Mpesa account linked to PayPal. In this write up, we are going to look at how to withdraw from PayPal to a Bank account, how to link a bank account to paypal, how to transfer money from bank account to PayPal, Mpesa bank account transfer charges, Exchange rates, common Paypal transfer challenges and how to fix them.
It goes without saying that you need to have a PayPal account and receive some money into it before you can make a withdrawal.
How to create a paypal account.
1. Navigate to PayPal Website.
2. On the welcome screen, you will see two buttons; 'Sign up for a personal account' and 'Sign up for a business account'. If you want to pay for good online, click on 'Sign up for personal account. If you want to receive or send money online, click on 'sign up for business account.
3. Submit your Country name, mobile number and email address on the dialogue boxes provided next.
4. Set your name and password and click on submit.
5. You will receive an email message prompting you to confirm your account. Click on the link to confirm your account.
How to link your bank account to PayPal.
Your bank account needs to be linked to PayPal for you to receive or send money to PayPal. To link your bank account to paypal, follow the following steps.
1. Log in to your Paypal account.
2. On the dashboard, click on 'Wallet' on the top bar. This brings you to an overview of your Paypal balance and your linked debit or credit card.
3. Click on 'Link a bank account' to start the process.
4. Feed in your bank account details which include Bank name, Bank Code, Branch location, Branch code and bank account number.
5. Double check that the names on your bank account and Paypal account match to prevent paying a fee/fine for returned withdrawals.
6. Confirm your bank account and wait for verification.
7. PayPal shall send some two small deposits of between 0.01$ and 0.99$ to activate your bank account and retrieve them later.
8. The deposits should reflect in your bank account within 2 to 3 working days. Once you have received the deposits, Paypal shall send you a message ion your email. Go to your email and click on the verification link sent, this will redirect you to the PayPal website where you will enter the two deposited amounts to verify your account.
9. Once this is done, your account is account is active. You can Pay for goods online and make withdrawals from paypal to your bank account.
How to Withdraw from PayPal to Bank account.
1. Navigate to paypal website and log in to your account.
2. Go to the Payment dashboard where your account balance is displayed.
3. Click on withdraw money option on the left of the page.
4. Enter the amount you wish to withdraw into the dialogue box provided and click continue.
5. Review the withdrawal details and confirm the amount before hitting 'Withdraw'.
You should receive the money in your bank account within two hours after initiating the withdrawal process. In some cases, the process might take longer than two hours.
However, this is mostly normal and depends on a number of factors within the system such as amount and the time that the process was initiated.
How to deposit from Bank Account to PayPal.
Having your bank account linked to paypal means that you can transfer funds to your paypal account to purchase goods and services online securely.
To deposit funds to PayPal account from your bank account, follow the following steps.
1. Log in to your PayPal account.
2. On the dashboard, click on 'Top Up' option.
3. A new pop-up window appears showing PayPal's designated bank account details. Download the details into your mobile phone or computer.
4. Use the bank details provided to transfer the money from your bank account to PayPal's account whether online or offline.
5. The money should reflect in your bank account between 3 to6 days. You shall also receive an email confirmation from Paypal to confirm your top-up.
PayPal-Bank account transaction charges.
There is no cost if you transfer money from your PayPal account directly to your bank account. If you prefer to receive a check, a small fee will be charged.
Sending money domestically to friends and family via a PayPal balance or linked bank account is free.
However, sending to friends and family, also domestically, via a credit card, debit card or PayPal credit is subject to a charge of 2.9% of the amount sent. A fixed fee of $0.30 is also charged.
Common PayPal problems and how to solve them.
At times, you may realize that your money withdrawn is not reflecting in your bank account. You may also experience challenges depositing from your bank account to PayPal. Don't tense, all you need to do is contact the paypal support team through their website.
1. Go to PayPal support centre.
2. Navigate to the Help Centre by clicking on 'Contact Us' at the bottom of the page.
3. Click on 'Email Us' link near the top of the Help Centre main page.
4. Click on this link to be redirected to the appropriate page.
5. Type your issue or challenge and hit 'Submit' for review by the support team.