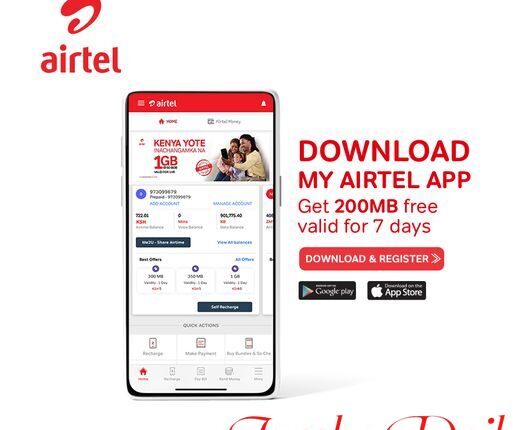 How to Update Airtel Sim Card Online.
How to Update Airtel Sim Card Online. Over the last few weeks, Kenyans have been put under pressure to update their sim card details before their lines are 'disconnected', thanks to the communication authority for extending the registration deadline to 15th October 2022.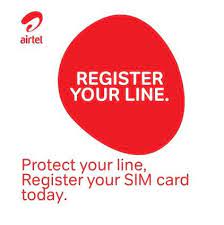 The authority had earlier directed that all telecommunication companies register their subscriber's biodata afresh, including a recent passport by the 15th of April. However, following a lot of complaints from concerned parties, including the deputy president William Ruto, the authority bowed to pressure and reviewed the deadline.
But what if you've already registered or purchased your line in 2022? You'll need to re-register it. This is due to the fact that dual or multiple SIM registrations have been occurring, with some of these registrations being illegal.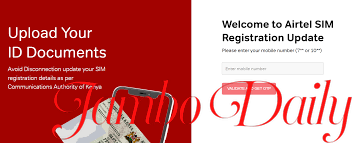 Read Why you Might Lose Your Favorite Sim Card Soon
The fact that fraudulently registered SIM cards exist means that their fictitious owners are using them to commit fraud or crime. To be clear, authorities and carriers have been unable to control the problem for a long time, resulting in the re-registration process.
Customers of Airtel Kenya can complete the process online and in a reasonable amount of time. All you'll need is your ID, a camera or smartphone capable of taking clear images of it, and, of course, your SIM card.
How to Update Airtel Sim Card Online
To register, navigate to https://airtelkenya.com/lp/kyc/.
Fill in your Airtel Kenya phone number. You'll get an OTP, which you'll need to verify.
Fill in your National Identification number.
Upload the front side of your national identification card.
Enter the information from the back of your national identification card.
Press the Submit button, and there you are!
Read How to Update Safaricom Sim Card Online
If these steps are correctly followed, the subscriber should receive a notification that the registration was successful. Go ahead and enjoy using the sim card without fear of disconnection.
The Communications Authority has warned that those who will not have registered their details by the said date will face dire consequences.
Similarly, Telcos that will not have completed the process and achieved the set targets will be prosecuted and fined heavily.
Read List of Internet Service Providers in Kenya