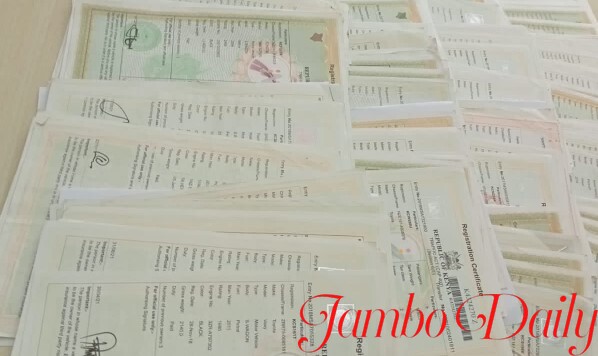 How to Replace a Lost Logbook in Kenya
This is a step-by-step guide on how to replace a lost logbook in Kenya as stipulated in the NTSA self-service guide. A logbook is a crucial document that certifies a vehicle's ownership. It may be used as security when you sell your car or obtain a loan from a logbook loan provider.
In order to prevent costs that you can suffer if your logbook is lost, it is crucial to take proper care of it. A misplaced logbook can be replaced under NTSA guidelines. The TIMS self-service site is used to complete the process online.
How to replace a lost logbook in Kenya
Step 1: Obtain a police report.
Step 2: Ask DCI for a tape-lifting report. To ensure that the information matches the registration paperwork, the chassis and engine details of your car must be checked.
Step 3: Use tims.ntsa.go.ke to access the NTSA TIMS portal.
Step 4: Enter your password and username to log into your account.
Step 5: Select Create new, then pick Apply for a duplicate logbook.
Step 6: Press Apply in relation to the car whose logbook is missing.
Step 7: A page or form with the vehicle's details will be shown. Complete the form properly by choosing the notification methods, counter-collecting office, and justification for the duplicate logbook application.
Step 8: Include a copy of the DCI tape lifting report and the police abstract in your upload.
Step 9: Continue making your payment using your preferred method or one of the other options. Mpesa is the most practical method. The software will produce an invoice as payment documentation. Ksh 2,500 will be added to your bill.
Step 10: After making the payment successfully, submit your application.
Step 11: Depending on the number of requests for the same issue, the processing will take one to two weeks. You will be notified by SMS or email if it is successful. As an alternative, customers may sign in to their TIMS portal and see how their application is progressing.
Rea d also How to Change Logbook Details in Kenya
Read also List Of Top Logbook Loan Providers In Kenya