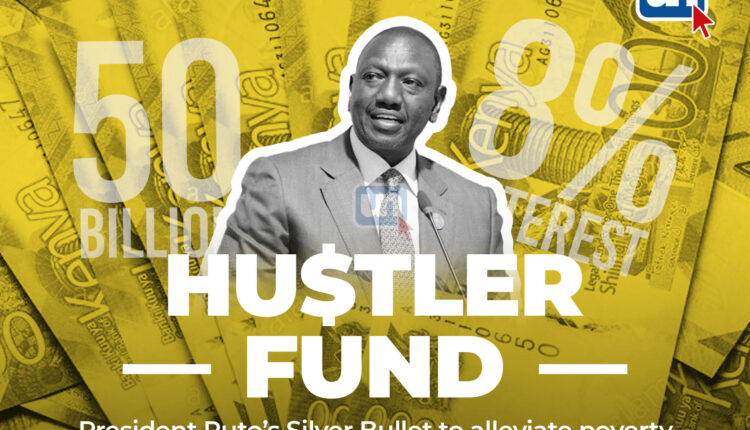 How to Repay the Hustler Fund Loan on your Mobile
This is a step-by-step guide on how to repay the hustler fund loan on your mobile phone and raise your credit score.
The Hustler Fund Kitty, a Ksh50 billion initiative introduced on November 30 by President William Ruto's administration, is aimed at helping low-income individuals grow their companies while also fostering a culture of saving.
Four items are included in the Hustler Fund: personal loans, microloans, loans to small and medium-sized businesses, and startup financing. Depending on one's score, the amount one can borrow under the personal finance program ranges from Ksh500 to Ksh50,000. SMEs and Startups can access up to Ksh250,000.
The rate is eight percent annually and prorated to zero two percent daily. Additionally, you can apply via the USSD code *254# or a mobile application platform provided by any of Kenya's mobile network operators.
How much money has been disbursed to Hustler Fund
According to the government, as of Tuesday 6 December 2022, a total of Ksh 4.4 Billion shillings had been released from the kitty. The government is targeting to release about Ksh 50 Billion in form of the hustler fund loan, an amount which has been set aside for the kitty.
Read How to Access Hustler Fund on your Mobile Phone
However, many Kenyans have been complaining about low loan limits which they claim cannot help them to start a meaningful business. Most of the hustlers who have borrowed the long claim to have been issued with a loan of less than Ksh 1,000 with many receiving loan limits of Ksh 500.
How to repay the Hustler Fund Loan
Your Mobile Money account, such as Self-payment, will be used to make the repayment once you have borrowed money. This means that you can repay the loan at any time from the comfort of your phone.
The loan repayment period is limited to 14 days, with an annual interest rate of 8%. This allows you to repay the loan in full or in part within 14 days.
Follow the procedure below to repay the hustler fund loan:
Dial *254# on your mobile phone from any network service provider
In the menu that appears, select Repay my Loan
In the subsequent menu, you will be asked whether you want to repay your loan partially or fully. Select how you want to pay.
Your mobile money service provider will ask for approval if you want to repay your loan. Select Yes from the options provided.
The loan repayment amount you opted for will be automatically deducted from your account.
You will receive a confirmation message officiating the completion of your transaction.
Read How to Pay HELB Loan Through Mpesa
How Can I Increase My Hustler Fund Loan Limit?
Your ability to consistently borrow money and make on-time repayments will determine if your credit limit is raised.
When you continue using Hustler Fund and make your loan payments on time, your score is determined.
In addition, the limit will be evaluated and changed in light of past Hustler Fund borrowing and repayment patterns.
What occurs if I don't repay the hustler fund on time?
If the loan is not paid back within the allotted time, your credit score will suffer.
This means that until the present loan is repaid, you cannot take out another one.
If you repay the loan in full within 14 days, you may do so in full or in part. There will only be SMS notifications for transactions.
The interest rate will increase to 9.5 percent annually 15 days after the date of default.
Hustler Fund Loan Recovery Process
An SMS with the due date and balance will be delivered five days prior to the deadline in order to increase efficiency and enable effective monitoring and evaluation of the loan recovery process.
The consumer is informed that the facility is past due on the 13th day. You'll receive a notification that the payment is past due on D-day.
You won't be qualified to apply for any other Fund product after the due date unless the balance is paid in full.
Up to 30 days after the due date, reminders must be sent every five days.
The hustler fund kitty will operate under the management of the Hustler Fund Board which will be formed soon. The board will operate within the Ministry of Cooperatives and SMEs headed by Cabinet Secretary Simon Chelugui.