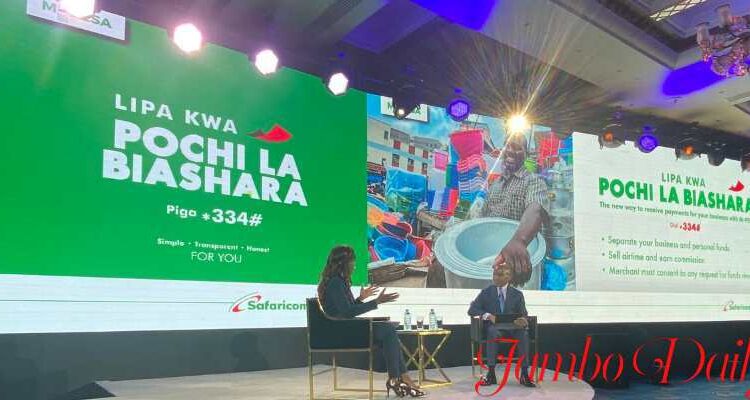 How To Register For Mpesa Pochi La Biashara
This is a step-by-step instruction on how to sign up for Mpesa Pochi La Biashara. Pochi is a Safaricom product that enables Mpesa-registered customers who own informal businesses to receive and separate business and personal funds on their Mpesa number.
One of the most outstanding features of Pochi La Biashara is that you can separate your business funds from your personal account. Also, once a buyer makes payment via Pochi, they cannot reverse the funds unless the owner grants approval.
This product is suitable for owners of small businesses who do not see the need to register a Till number or Paybill number for their mini enterprises. It is also cheap and easy to register as compared to other mobile payment products by Mpesa.
Also, a business owner who has applied for Business Till or Paybill number may opt to use Pochi as they await to receive the other products. Nonetheless, Pochi works well for both small and medium-sized businesses.
How To Register for Mpesa Pochi La Biashara
Using your Mpesa line, dial USSD *334#.
Select Pochi La Biashara.
Select Join.
Accept the Terms and conditions.
Select the Business category.
You will receive an SMS confirmation indicating that you have opted in successfully.
Read How To Apply For MPESA Till Number
Features Of Pochi La Biashara
Reversals cannot be completed without approval by the business owner.
No paperwork is involved.
Business owners can accept cashless transactions for a safer business.
Business owners can separate personal funds from business funds.
Sell airtime and earn a commission of 5% of the value sold.
Access to mini statements.
Your Mpesa PIN will be used to approve Pochi transactions.
The personal account and Pochi's daily transactional limit are capped at Kshs 300,000 each.
Send money transaction charges apply when a customer is making payments. Business owners don't incur any charges.
Funds received on the Pochi account will not be deducted by Fuliza Mpesa.
The business owner can access mini statements by simply dialing *334#, then following the prompt steps that appear.
Read How to Buy Safaricom Shares Through M-Pesa
How To Access Funds From Pochi La Biashara
A business owner can access funds from Pochi by withdrawing funds from an agent or transferring funds from a business account to a personal account. The steps are outlined below.
1. Withdraw Funds From Agent
Dial *334#.
Select Pochi La Biashara.
Choose Withdraw Funds.
Select From Agent.
Enter the Agent Number and Amount.
Enter Mpesa PIN to complete the transaction.
You will receive a confirmation message to officiate the transaction.
2. Withdraw From Business To Personal Account
Dial *334#.
Select Pochi La Biashara.
Choose Withdraw Funds.
Select From Business to Personal Account
Enter Amount then PIN.
You will receive a confirmation message to officiate the transaction.