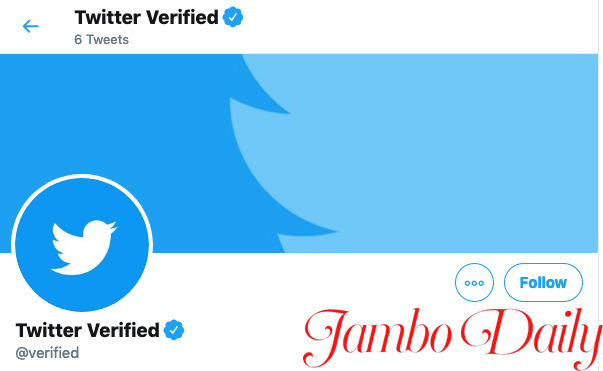 How to Get Verified on Twitter
Do you want to get verified on Twitter? Twitter, also known as the "bluebird" app is a popular social media network with a large fan base and a powerful means of sharing information around the world. Users can tweet, retweet, and like other people's tweets, as well as interact with individuals in their inboxes.
In stark contrast to previous years and decades, when more official platforms, including press conferences, were used to disseminate important information to the public,
Twitter has sometimes proven to be the primary source of information. This is a massive revolution that makes economic sense because the funds that could have been spent on disseminating such information are now used elsewhere.
Everyone can create a Twitter account, but not everyone can obtain the blue badge of verifying. Twitter was the initial social media network to implement user verification, which was later adopted by other platforms such as Instagram and Facebook.
Read also How to Get Your Facebook Page Verified
In this article, we will look at the process of having one's account verified. Until November 2017, the app allowed public submissions of requests for verification, which was a lengthy process.
The process was however ineffective because there were unexplainable standards for selecting those who were verified and those who were denied. These standards appeared out of order to the public.
As a result, Twitter has stopped accepting public requests for verification and instead monitors user content and activities and awards verification to those deemed viable.
Celebrities, well-known companies, and institutions are among those who have the blue verification badge on their profile names. These verification badges distinguish them from other parties who may wish to deceive internet users by purporting to be who or what they are not.
Many online users have been victims of such incidents, losing large sums of money to conmen and fraudsters. As a result, the blue badge serves as a safeguard for uninformed online shoppers, students, and general netizens.
Hereunder are some of the requirements that must be met in order to get verified on Twitter:
The content of the account must be of interest to the public.
The message must be coherent and authentic.
The account must have a sizable following and active follower engagement.
The account must have a broad range of influence.
It is important to remember that once validation is obtained, it can also be lost. This happens when the reason associated with the verification is changed.
For example, if an account was verified as a Fitness Page and then converted to politicking after receiving the badge, the certification is revoked and will not be restored because it was deemed inconsistent.
It is therefore critical to be consistent in one's content selection,