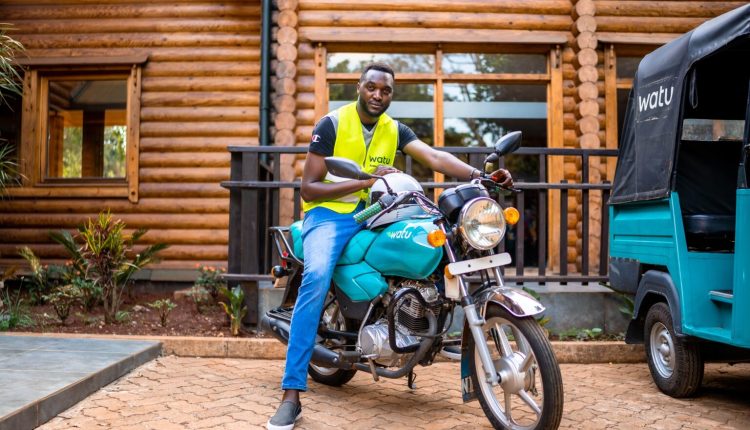 How to get a Watu Credit Boda Boda Loan
Watu is an Asset FinTech that is transforming African mass-market mobility through financial inclusion and accessibility. It is one of the tens of financial institutions offering affordable boda boda and tuk-tuk loans. Watu credit boda boda loan is currently one of the company's popular products in the Kenyan market.
With Africa listed as the world's youngest continent with a median age of 18, and growing at an unparalleled rate, Watu is committed to impacting Africans by revolutionizing urban transportation and the financial lending market. They are constantly assisting in the creation of a brighter and better future by providing people with possibilities to grow and change the trajectory of their lives.
For instance, Watu Credit has issued over 600,000 loans in 7 different African countries and significantly affected the lives of millions of people. It does this by giving access to inexpensive and flexible financing for boda bodas and tuk-tuks.
Therefore, this article takes elaborates on the process of securing a Watu Africa Credit boda-boda loan, highlighting the specific procedures and requirements.
Requirements when applying for Boda boda Loan
To qualify for a watu credit boda boda loan, one is required to have the following:
Original National ID (borrower and one guarantor)
KRA PIN certificate
Borrower's age 18-19 years (must be accompanied by a guardian) 20-65 as normal
1 Guarantor (aged 20 years and above)
Two referees above 18 years old
A minimum down payment of Kshs 20,000 for motorbike financing and Kshs 50,000 for tuk-tuk financing
A Safaricom phone number that is registered for M-Pesa and has been in use for the last 6 months.
How to get a Watu Credit Boda Boda Loan
To get a loan from Watu Africa, be it a boda boda loan or any other type of loan, one has to fulfill the requirements stipulated in the organization's loan policy. Watu Credit understands that most of the people applying for these loans are young people, most of whom have not yet gathered assets. As such, they do not require much security or collateral to guarantee a loan.
Procedure
1. Visit a Watu Credit branch or an authorized dealer near you.
First, you need to visit a Watu office near you or one of their many dealers and express your interest to own a bike with them. They will introduce you to their boda boda or tuk-tuk financing scheme and explain to you how they work.
2. Select a Suitable Asset
After the introduction, you will now be shown a list of assets and plans that they offer. They have different models of motorbikes so you can select the one you wish. You can select a motorbike or a three-wheeler since they deal with the two.
3. Select a suitable repayment plan
After selecting your bike or tuk-tuk, you will be shown a variety of payment plans available for your asset. You can choose to pay on a weekly, daily, or monthly basis. Make sure you select the one which will be convenient enough for you.
4. Sign the contract and make the deposit
The next step is to sign the contract as agreed and make a deposit of Ksh 20,000 for Boda boda and Ksh 50,000 for tuk tuk.
5. Operate the Boda boda and start making payments
After signing of documents and agreement, your boda bod or tuk-tuk will be processed within two hours. You can start operating your boda boda and making payments as per the agreed repayment model.
Easy! Right?
Watu Credit is arguably one of the best boda boda and tuk tuk loan providers in Kenya right now. The best part is that you don't have to worry about dishing out a lot of money.
You can become a proud boda boda owner in 2 hours with a Kshs 20,000 down payment! They provide flexible payment terms of up to 24 months, and your loan includes comprehensive insurance and GPS tracking.
Read How To Get A Personal Loan In Kenya
Furthermore, Watu collaborates with over 400 authorized dealers across Kenya to ensure that you can ride the two-wheeler of your choice. You can choose from models by Bajaj, Haojin, Honda, Jincheng, Lifan, Piaggio, Skygo, Sonlink, and TVS.
Conclusion: How to get a Watu Boda Boda Loan
When visiting Watu Credit for a boda boda or tuk-tuk loan, make sure to prepare the documents and other requirements beforehand as well as liaising with your guarantor to ensure the process runs smoothly. It is also advisable to select a plan that you can keep up with.