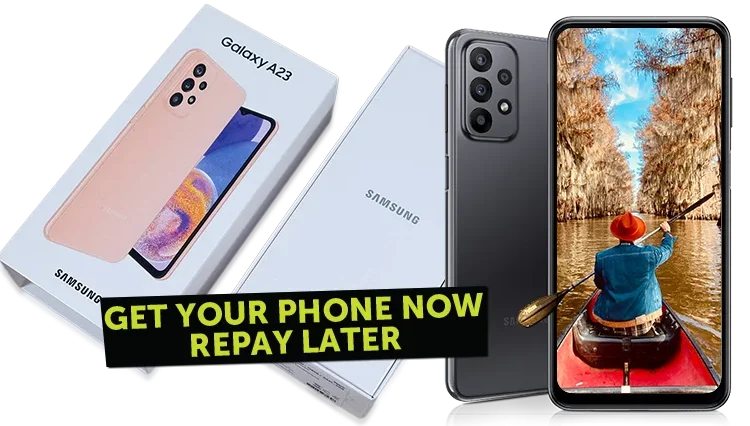 How to get a Mogo Smartphone Loan in Kenya
Owning a smartphone in Kenya has been made easy by the emergence of phone financing deals such as the Mogo smartphone loan.
Mogo is a financial services company that provides credit and asset financing services, making buying process for various assets easy. Their major deals include logbook loans, boda boda financing, Super Flexi deals, car financing, and smartphone loans.
If you want to own a smartphone but you do not have enough of the required amount to purchase one in cash, you can opt to purchase one under a loan deal at Mogo. You will have to make a downpayment and make the rest of the payment later.
This article goes over the process of obtaining a smartphone loan at Mogo, highlighting the loan contracts and repayment terms.
How to get a Mogo Smartphone Loan in Kenya
To obtain a smartphone loan from Mogo Kenya, you have to meet certain criteria and fulfill other requirements. There are several mobile phones on offer, most of which have modern and quality features.
What is Required
You are not younger than 23 years old
Provide 6 months' M-Pesa statement
Show your valid ID
Features
Apply online and get an offer within 24 hours
Get a smartphone now and repay in 26, 39, or 52 weeks
Pick up your phone from the Mogo branch or request delivery in Nairobi
Phones on Offer
Samsung A14 64GB
Samsung A54 256 GB
Techno Spark 10 C 128GB
Techno Spark 10 PRO 128GB
Samsung A13 64GB
Samsung A23 128GB
Samsung A04 64GB
Nokia C31 64GB
Nokia G21 128GB
Samsung A14 128GB
The deposit amounts for these phones range from Ksh 3,000 to Ksh 12,000 with weekly payments starting from Ksh 550. The loan term is 52 weeks, which means the loan must be repaid within a year.
How to apply
The application can be done online by following this simple process
Head over to Mogo Website and select smartphone loans
Fill in a form with your personal data
Submit the form and wait for a feedback
The Mogo customer care will get back to you in 24 hours with a quotation if you qualify for the loan
Select a smartphone of your choice and arrange for payment and pickup details
After you have agreed to the smartphone loan, you will have to visit a Mogo branch and pick up your phone. You will need to make weekly payments to continue using your phone without having it blocked. You can also request for delivery of your phone to your location.
Read How to get an M-Kopa Smartphone loan in Kenya
Conclusion- How to get a Mogo Smartphone loan
Mogo has helped many people gain access to smartphones despite not having to pay for them at once. As long as you meet their criteria, you can apply online and get your smartphone within 24 hours.