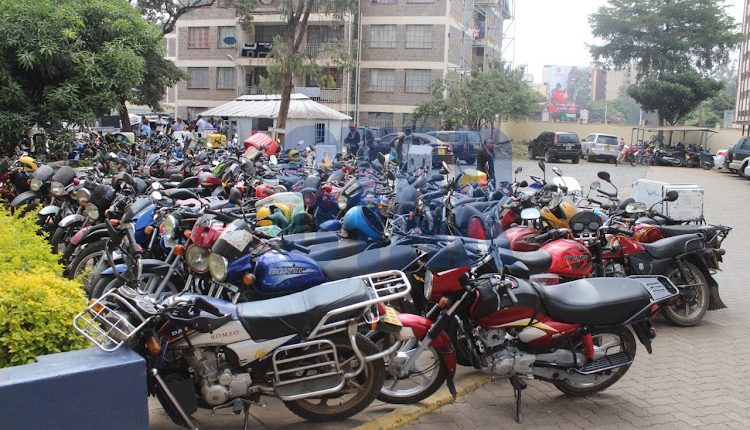 How to get a Bimas Kenya Motorcycle Loan
Bimas Kenya is an interpersonal and enterprise development organization with no religious, political, or governmental ties that offers clients with access to financial and technical help services for long-term wealth building.
The overall purpose of BIMAS is to achieve sustainable economic growth and employment in the rural sector, resulting in higher social welfare and income for Kenya's rural people. This ultimately reduces poverty and improves people's well-being over time.
They are a renowned microfinance institution in Kenya, with headquarters in Embu and 39 branches spread throughout 18 counties.
BIMAS focuses on economically active impoverished individuals, with a particular emphasis on women and youth. BIMAS's focus on women and youth increases their participation in economic activities and access to resources through microfinance and education, with the goal of increasing the likelihood of clients investing their increased disposable income in the well-being of their children.
One of the popular products offered by Bimas Kenya is boda boda financing. The product aims to empower aspiring Kenyans to become motorbike owners by making a down payment of Ksh 14,000 and paying the rest of the amount in installments.
This article shall discuss the process of Bimas Kenya motorcycle loan application, highlighting the key features, and repayment terms.
How to get a Bimas Kenya Motorcycle Loan
Bimas Bodaboda Loan Features
1. Maximum loan amount of Kes. 200,000 is given
2. Repayment period of an upto maximum of 18 months depending on the cost of the motorbike
3. Mandatory commitment fee of Kes. 14000 as the first deposit
4. Daily repayment of Kes. 380 or weekly in advance.
5. Standandard installment amount and with one week claim settlement
Read How to get Mwananchi Credit Boda Boda Loan
Bimas Boda Boda Loan Application Process
Visit a Bimas branch near you and ask to be shown various motorbikes available for the motorbike financing program.
Select a motorbike of your choice and agree on flexible payment terms.
Sign the contract and deposit the downpayment of Ksh 14,000.
Start making installments payments to become the owner of the asset once the loan repayment is complete.
Bimas Online Loan Application
You can also apply for the motorbike loan online by using the following procedure:
Visit the Bimas Website https://www.bimaskenya.com/
On the dashboard, go to the Products tab and click on Business Loans.
A list of products will appear, click on Asset Financing and select boda boda loans.
Click on the Apply Now button and fill in the form that appears with your personal data. Click Apply.
You will get a notification from Bimas directing you to the status of your application and the next action.
Read How to get Boda boda Loan from Ndege Chai Sacco
Conclusion: How to get a Bimas Kenya Boda boda loan
Although not popular like other companies who offer motorbike financing, the Bimas boda boda loan is a favorable option for those who wish to own motorbikes and become self-employed in the sector. Their repayment terms are also flexible and they offer the highest loan amount of 200,000, which is above other lenders.