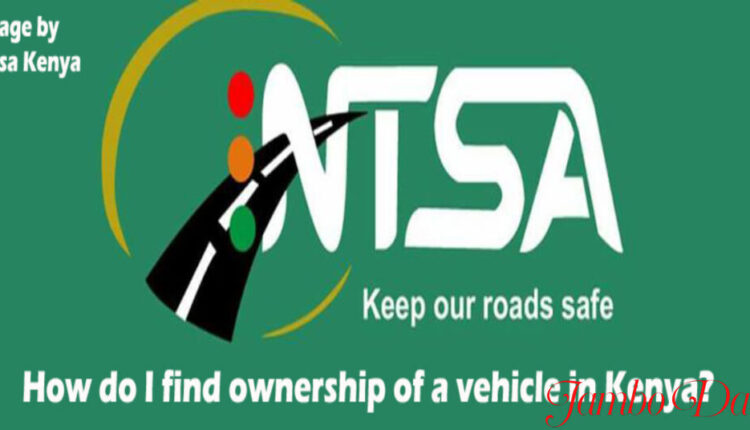 How to do a Motor Vehicle Search Online in Kenya
How to do a vehicle search online in Kenya is explained in this article. The procedure is completed online through the NTSA TIMSVIRL portal, an online resource that makes it simple for you to use NTSA services.
You can access other NTSA services from the portal, such as;
Application and renewal for licenses.
Registration for vehicles.
Booking for vehicle inspection.
Transfer of vehicle ownership and logbook.
Instructional materials and rules for drivers.
Application of reflective number plates.
Use of a duplicate logbook.
When someone wants to buy a locally used car but needs to know more information about it or its history, they typically conduct a car search.
The Kshs 550 web search yields crucial information such as;
The vehicle's model or make.
Chassis identification number.
Engine identification number.
Year of production
Caveat.
Owner information (name and address of the owner).
The color of the car.
Read How to Buy a Car in Kenya
How To Do A Car Search Online In Kenya
1. Navigate to the NTSA TIMSVIRL website at https://timsvirl.ntsa.go.ke.
2. Sign in or create an account if you do not already have one.
3. Select Online Search and then Copy of Vehicle Register Record.
4. You will be redirected to Search Parameters, where you will enter vehicle information such as the registration number or / Chassis / Frame Number.
5. Scroll down and click Enquire after entering the vehicle registration number without spaces.
6. A copy of the vehicle register record will appear in the "List of Vehicle(s)" section if it is available.
7. To pay for the Search, click Next. You will then be required to pay Kshs 550, which is the fee charged for a vehicle inquiry.
8. Select your preferred method of payment.
Follow the steps below if the payment is made via Mpesa Paybill.
Go to the Mpesa menu
Select Lipa na Mpesa option and choose the pay bill option.
Enter 206206 as the business number.
After selecting the Paybill option, enter the account number provided.
Enter the necessary amount (Kshs 550).
Enter your Mpesa PIN and click Send.
9. After the payment has been processed, follow the website's instructions to download the requested vehicle registration information.