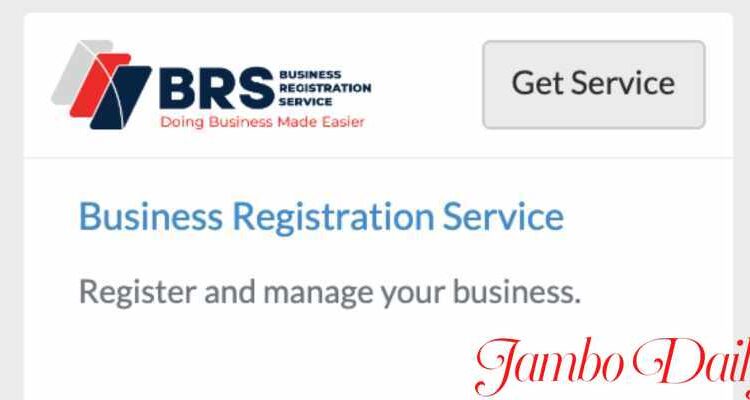 How to do a Business Name Search on eCitizen
This is a tutorial on how to conduct a business name search on eCitizen, a portal that provides access to government information and services in Kenya.
If you want to register a business in Kenya, then you have to look up a name on the eCitizen portal and register it as your official business name. A business name allows you to brand your business and access credit services such as loans and financing.
A simple business name search and registration on the eCitizen portal takes approximately 24 hours to complete.
Before conducting a business name search, one has to put into consideration the following factors:
Names containing the word foundation must be kept to a minimum.
The use of initials is not permitted.
Names that include groups, projects, or holdings must be kept to a minimum.
University names should be kept to a minimum.
Single words will not be accepted.
Offensive or abusive language is not permitted.
Numerics are not permitted unless the year is current.
Political names are not permitted.
Names beginning with the word Kenya are only available to the government.
Ministry-related names are not permitted.
Relief names are not permitted.
Per the application, only one name should be submitted.
Names with the words organization, welfare, or association are not permitted.
Trust foundation program names are not permitted.
Clubs are not registered with the name registrar.
How to do a Business Name Search on eCitizen
1. Access the eCitizen portal at https://accounts.ecitizen.go.ke/login or create an account if you don't already have one.
2. Navigate to Business Registration Service and click the Get Service button.
3. Select Make Application.
4. Select the business/company option from the name search.
5. Before proceeding, carefully read the instructions provided.
6. Select Apply Now.
7. Select the business entity, then type in the name you want to look up.
8. Give a brief description of your business or what it entails, then click the Proceed button.
9. Check your application to ensure that you have filled in all of the required information.
10. Complete and submit your application.
11. You will then be required to pay Kshs 150, which is the fee charged.
12. You can select your preferred payment method. Mpesa is the most convenient method.
13. After making the payment, wait for the Registrar of Companies to respond.
14. The entire procedure takes one day.