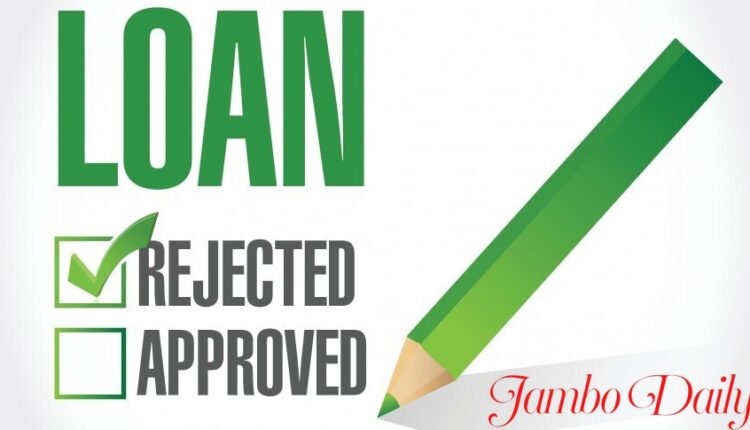 How To Check Your CRB Status Online In Kenya.
This article coaches you on how to check your CRB status online.
The Credit Referencing Bureau (CRB) is a very important agency affiliated with the finance sector in Kenya. The Agency gathers information concerning money lending and repayment from different financial institutions and avails it on various databases for reference by other lenders and users.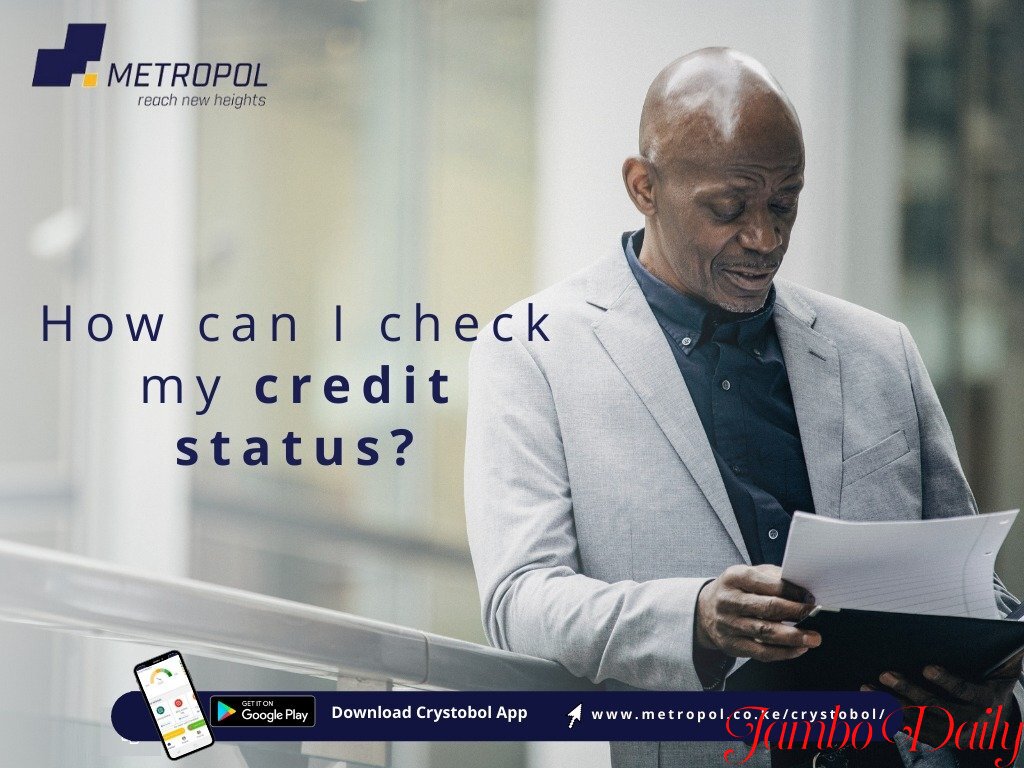 Having a low credit score simply means that you are fond of defaulting loans and no financial institution can lead you a loan unless you repay your pending loans. It also ruins your overall credit reputation; some money lending firms may fail to award you a loan even after CRB clearance due to lack of trust.
On the other hand, a good credit score means that you have a positive history of loan repayment, and no lender would doubt awarding you a loan. Most, if not all lenders usually check your credit score to determine whether to award you a loan or not.
Therefore, it's important to be wary of your credit score whenever applying for a loan, whether a large or a small amount. This psychologically prepares you for a negative or positive response from your potential lender depending on your credit score.
Read Also: List of All Registered Saccos in Kenya, Contacts, and Location 2021
So how do you know if you are blacklisted on CRB in Kenya? There are various ways you can check your CRB rating, this includes the use of services offered by financial and business consultancy firms such as Metropol, Transunion, and CreditInfo. CRB status can also be accessed through mobile USSD code, which is the easiest method.
How to check CRB Status via USSD code.
This is the easiest way to check your CRB status especially if you want to avoid the long procedures using mobile apps or logging into websites. This method is highly recommendable for those who cannot access the internet via smartphones or desktops as it can be used on any device.
Keep in mind that your acceptance to use this method is subject to a charge of Ksh 100. Follow these steps to check your CRB rating:
1. On your Mobile phone, navigate to the Dialpad section
2. Make sure you are using a Safaricom sim card
3. Dial the code *433# and press the call button
4. Enter your legal National ID number
5. Feed in the requested agent code as 222000
6. Confirm that all your details are correct
7. Now its time to make payments, navigate to the M-PESA section to make a payment
8. Go to Lipa Na M-PESA, select Pay Bill, and key in 220388 as the Pay Bill number
9. Feed your ID number as the account number
10. Enter Ksh 100 as the amount
11. Key in your M-PESA pin and press send.
If the transaction was successful; you should receive a message from M-PESA as well as the CRB, detailing your credit score within a few seconds.
How to check CRB Status via Metropol.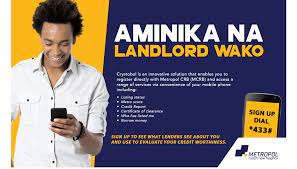 Metropol is a business information and credit management firm operating in Kenya since 1996. The firm is licensed by the Central Bank of Kenya to provide CRB services to all financial institutions in the country.
To check CRB status, follow these steps:
Use Metropol Website
Log in or sign up to the official Metropol website via a browser such as chrome, and key in the registration details required. Follow the other directions to check your status from the website.
Use Metropol App.
Navigate to google play store or App Store, download the official Metropol App and install it. Upon launching the app, follow the outlined registration steps to complete your registration and finally, check your CRB status.
Read Also: How to Withdraw From PayPal To Bank Account in Kenya Tutorial.
Use Mobile USSD.
1. On your M-PESA menu, select Lipa Na M-PESA- Paybill
2. Feed in 220338 as the Pay Bill number and amount as Ksh 50
3. Key in your ID number as the account number
4. You should receive an SMS with a code, a link, and a reference number
5. On your Dialpad, dial *433# and enter the code you received once requested
6. You should receive your credit score information via SMS within a few seconds
Other services offered by Metropol include:
CRB clearance certificates– a processing fee of Ksh 2,200 is charged.
Credit Report– a service charge of Ksh 250 is required.
You can also check who blacklisted you on CRB via Metropol. A service charge of Ksh 50 is imposed.
How to Check via CreditInfo.
Read Also: List of Commercial Banks Allowed to Operate in Kenya
When using CreditInfo, you are required to fill an online credit request form from the agency and send it to their email address: info@creditinfo.co.ke. The firm shall then complete the relevant steps and send you the results via email.
A Credit Report Dispute Form is available for filling in case you feel that the report received is incomplete. The form is also submitted via email.
How to Check CRB status via TransUnion.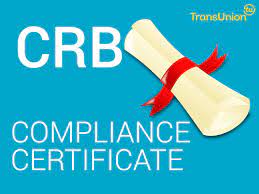 Transunion is another CRB clearance company that operates just like Metropol. To check CRB status via this firm, use the following methods.
The SMS Service.
1. On your mobile phone, navigate to the Messages App and start a new conversation
2. Enter the number 21272 as the recipient
3. Type in your full legal name and send
4. Key in your ID number and check your credit status.
You should receive an SMS notification detailing your credit score as negative or positive.
Note: The SMS service is chargeable, therefore make sure you have enough airtime on your line before you start the process.
TransUnion's Mobile App.
1. Navigate to Google Play Store or App Store, download, and install the official TransUnion Nipashe Mobile application.
2. Open the app and register with your personal details.
3. Follow the prompts on the screen to check your CRB Status.
TransUnion Website.
1. On your mobile phone or computer, open your browser and search the TransUnion website
2. On the user interface that appears, click on sign up
3. Follow the prompt registration steps required and check your credit score.
Read Also: List of Mobile Loan Apps In Kenya 2021
Other services offered by TransUnion.
Issuing of Credit reports– Upon payment of a Ksh 650 subscription fee, you are bound to receive a free credit report annually. The amount is payable to Pay Bill number 212121 using Your ID number as the account number.
Clearance Certificates– The firm issues CRB clearance certificates upon payment of the Ksh 2,200 service fee. Register on their site using your email address, pay the amount and claim your certificate by sending the M-PESA message received to cert@transunion.co.ke.
These are some of the tested, proven, and reliable methods useful when checking CRB status online, precisely online, without stepping out of your house. Try out any of these methods any time you want to grab a quick loan from any bank or Sacco and you are worried about your CRB status.