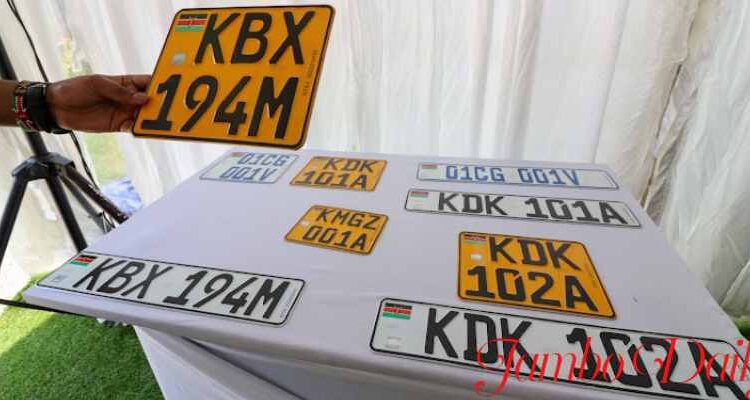 How to apply for New Digital Number plates in Kenya
This manual explains how to apply for Kenya's new digital number plates. The new plates were launched on August 30, 2022. The previous license plates must be replaced by new ones by all drivers.
Security elements added to the new digital number plates will help to prevent fraud situations including auto theft, log book fraud, and terrorism. A QR code, NTSA serial number (connected to the car's chassis number), a hologram, a microchip, and the Kenyan flag are among these features.
Fees for issuance of New Digital Number Plates
Ksh 3,000 for motor vehicles
Ksh 1,500 for motorcycles
Read Best Vehicle Tracking Companies in Kenya
How To Apply For The New NTSA Digital Number Plates In Kenya
Access Timsvirl.ntsa.go.ke by logging in
Then select Vehicle Registration.
Decide on a reflective number plate.
Simply click Apply for Reflective No. Plate.
Your list of vehicles will be displayed; select the one you wish to apply a number plate for.
Check the vehicle information, then click the next button.
Decide whether to apply for a new generation plate or a reflective plate.
Select either email or SMS as the notification format.
Select the Oblong or Square style for your front and back license plates.
A plate counter collection office should be selected.
Attach a scanned copy of the original logbook and a picture of the license plates in pdf format to both places on the Lost/Defaced Number Plate & Tape Lifting Report sections. In order to apply for the new digital generation number plates, a tape lifting report is not necessary.
Verify the vehicle's details, then pay. You will be charged Ksh 3,050 if using Mpesa.
As soon as the number plate is prepared for pickup, NTSA will send you an SMS or email notification. The process of getting new license plates can take up to two weeks.
Read How to do a Motor Vehicle Search Online in Kenya
Contact NTSA
Headquarters are located in Nairobi at 316 Upper Hill Chambers along 2nd Ngong Avenue.
Call: 0709 932 000 or 020 663 2000.
Email is info@ntsa.go.ke.