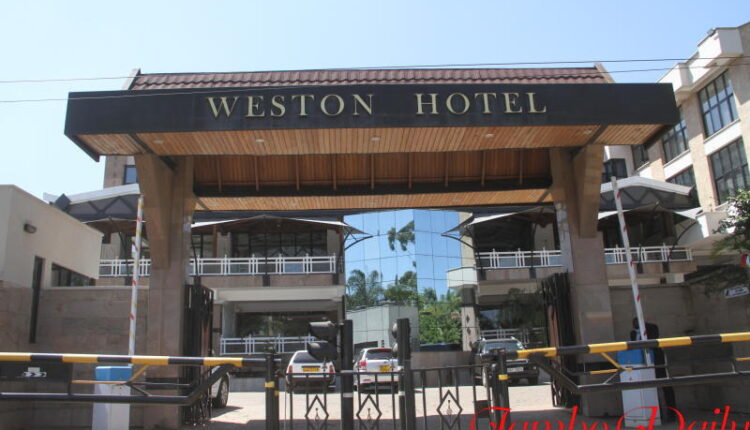 Hotels Owned by Kenyan Politicians & Their Location.
This article contains a list of Luxurious hotels owned by Kenyan politicians. Kenya has a thriving hospitality industry that provides a favorable climate for the creation and survival of high-end hotels, resorts, and restaurants around the country.
This has enabled business people to serve the sector while also creating income.
Some of the country's most fabulous hotels have been affiliated with politicians, and Jambodaily.com examines some of the elegant eateries owned by our leaders in this segment.
Some of the Luxurious hotels owned by Kenyan politicians include the Voyager Beach Hotel In Mombasa and Weston Hotel in Nairobi.
Luxurious hotels owned by Kenyan politicians
1. Voyager Beach Resort Mombasa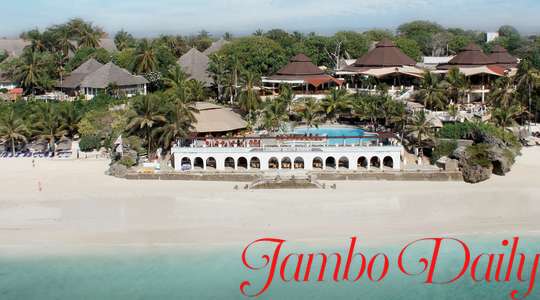 Voyager is a bright, ship-themed resort located in Mombasa County, Kenya.
It is well-known for holding some of Africa's best family entertainment and animation performances, such as unique themed voyages over the seven seas, gastronomic extravaganzas, and special music, fashion, comedy, and acrobatic shows.
The Voyager, designed in the style of a luxury cruise ship, takes its passengers on a delightful tour of the sea with no creature comforts neglected.
The resort features a water sports center, various culinary and entertainment experiences, wedding packages in paradise, glass-bottom boat rides over magical coral, four bars (including a sports bar and a 24-hour lounge), three swimming pools including a whirlpool, three specialized restaurants, and supervised Kid's activities.
Heritage Hotels, a hospitality corporation owned by President Uhuru Kenyatta and his family, owns the Voyager Beach resort.
2. A&L hotel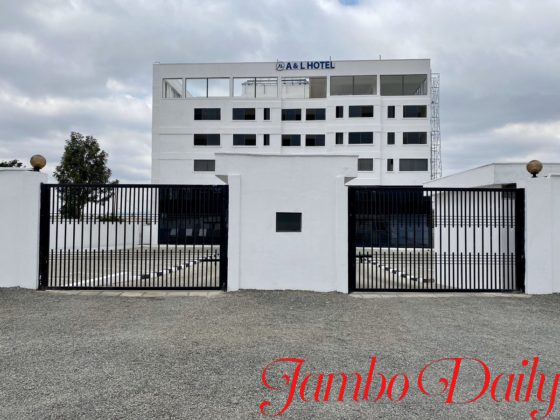 The magnificent hotel is owned by Machakos Governor Alfred Mutua and his wife Lilian Ng'ang'a and is located a few kilometers from Machakos Town.
The hotel, which takes its name from the couple's initials, opened on July 24, 2020. The hotel is open for 12 hours from 8 a.m. to 8 p.m. during Covid-19.
A restaurant, a bar, and a garden are among the attractions of the A&L hotel. It has family areas with televisions mounted on the walls. A terrace is also available to visitors at the property.
A hotel night costs Ksh11,902 per room.
Mutua has frequently claimed that he made his fortune before entering politics in 2013. The governor rose to prominence in the country's film industry as the creator of the criminal series "Cobra Squad."
3. Nairobi Safari Club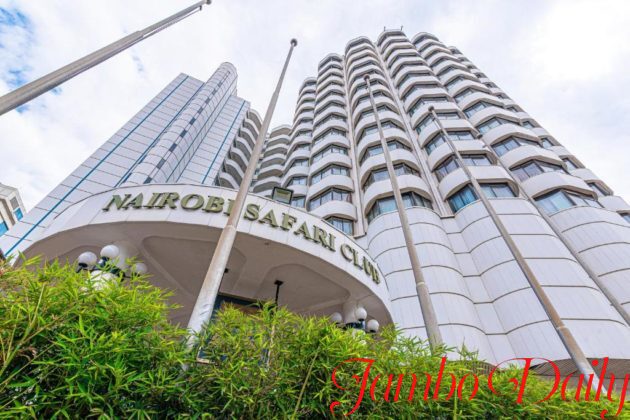 Nairobi Safari Club is a five-star hotel in Nairobi's Central Business District (CBD), housed in a towering structure at the intersection of Muindi Mbingu Street and University Way.
The hotel first opened its doors in 1984, and it has been a prominent component of Nairobi's environment for decades. Former Kiambaa MP Stanley Githunguri owns it.
Breakfast, lunch, and dinner are available at the hotel. Its clients may also enjoy the tranquil work environment in the rooms, which can be used for meetings, forums, exhibitions, and much more, as well as state-of-the-art conferencing capabilities.
It also features an outdoor heated pool and a fully equipped Gym with a steam bath, sauna, and massage treatments.
The Architectural Association of Kenya awarded the hotel the Golden Award for architectural excellence.
The Safari Restaurant, the hotel's main restaurant, was named second runner-up in the Chef Delights Awards in 2012 for 'Best Dessert Experience in a Hotel.'
4. Azuri Restaurant & Café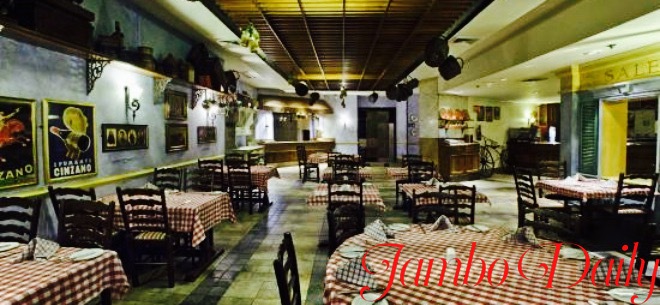 The restaurant sits in the center of Nairobi's CBD. Meru Governor Kiraitu Murungi owns it.
The restaurant is one of the best in town, presenting a unique blend of African and international cuisine. Its menu items are reasonably priced and competitively priced. Its customers include walk-ins, workplace deliveries, and corporate events.
Azuri also operates stores on the first floor of Imenti House and the ground floor of The Nassab Building on Lenana Road.
5. The Delta Hotel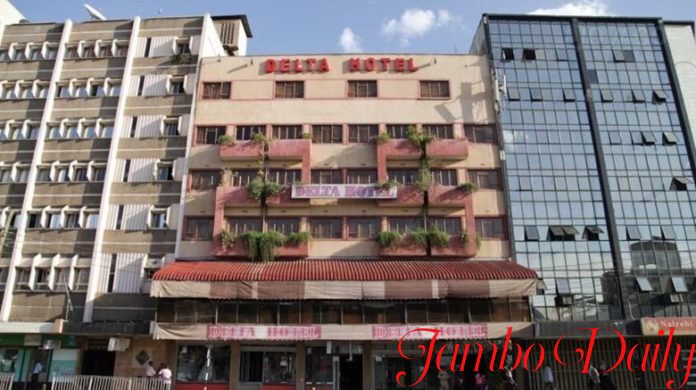 The Delta Hotel is located in the Nairobi CBD at Eldama Ravine Off Peponi Road. Former Kiambu Governor Ferdinand Waititu owns the hotel.
The establishment includes a shared lounge, a restaurant, and lodging. The Nairobi National Museum is 800 meters away, while the Kenyatta International Conference Centre is a 12-minute walk away (KICC).
Delta Hotel offers both African and American food. It provides its customers with first-rate services, including 84 hotel rooms, three conference halls, two lounges, two boardrooms, and one eating place.
WiFi is available in all of the rooms.
6. Windsor Golf Hotel and Country Club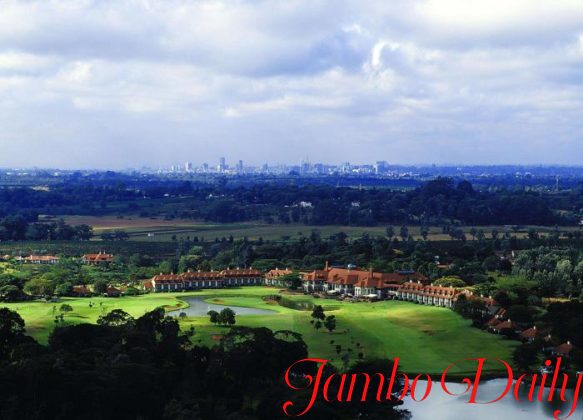 The hotel is located in Nairobi County's lush Ridgeways neighborhood. The late Cabinet Minister John Michuki's family owns it.
The hotel has 130 rooms, conferencing and event facilities, and can accommodate up to 2,000 people in acres of lovely gardens.
Windsor is home to a world-class 18-hole golf course. It features a jogging path that winds through a tropical forest where guests can get some exercise.
There are also four restaurants, three pubs, a clubhouse, and a business center. A gym, a spa, tennis and squash courts, and a heated pool are all available.
Windsor is 15 minutes from Nairobi's central business district and 45 minutes from JKIA.
7. Weston Hotel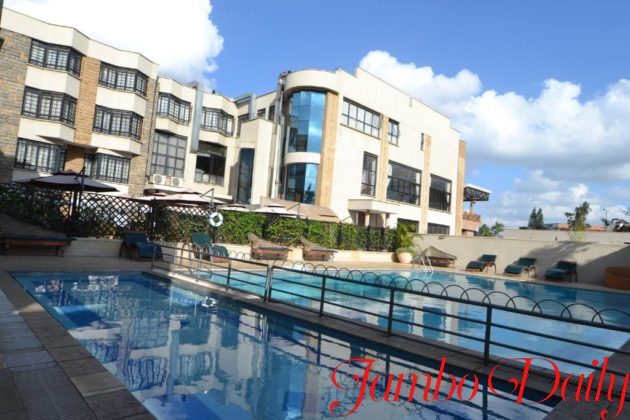 The Weston is a five-star hotel in the tranquil environs of Lang'ata, Nairobi County.
The hotel offers stunning views of the Nairobi National Park and the Ngong Hills in the distance. It is merely a 5-minute drive from Nairobi's central business district and a 15-minute drive from Jomo Kenyatta International Airport (JKIA).
The hotel provides a variety of accommodations and services, with all rooms attractively furnished with a kind and welcoming atmosphere. The hotel has 110 Superior rooms, three Junior suites, six executive suites, and one Presidential Suite.
Deputy President William Ruto owns Weston.
However, the Hotel has recently faced challenges over the ownership of the land in which it stands, with Kenya Civil Aviation Authority (KCAA) claiming itself as the rightful owner of the land.