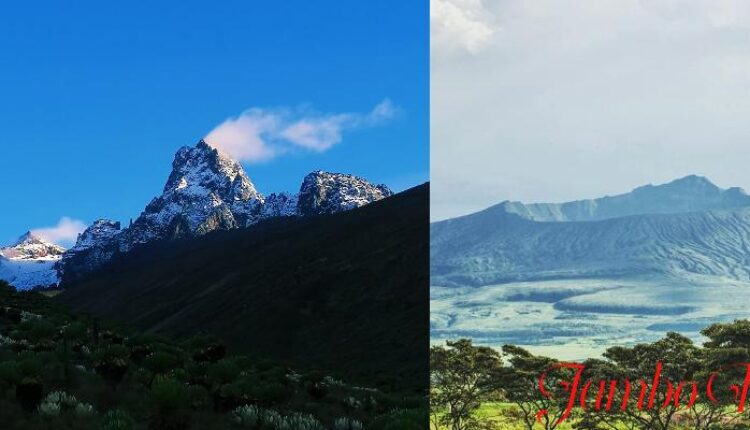 Highest Mountains in Kenya and Their Altitudes.
Kenya has about 20 mountains in various sections of the country. The mountains range in height from high to low, providing excellent hiking and sightseeing opportunities.
Mountains are physical features that play a vital role in balancing the weather conditions and combating climate change.
Most of the mountains act as water catchment areas from where rivers and streams originate. These rivers flow downstream to provide neighboring and distant communities with freshwater as well as a serene environment.
Some of the highest mountains in Kenya include Mount Kenya, Mount Elgon, Mount Suswa, and Mount Kinangop.
Highest mountains in Kenya and their Altitudes.
1. Mount Kenya- 5,199 Metres.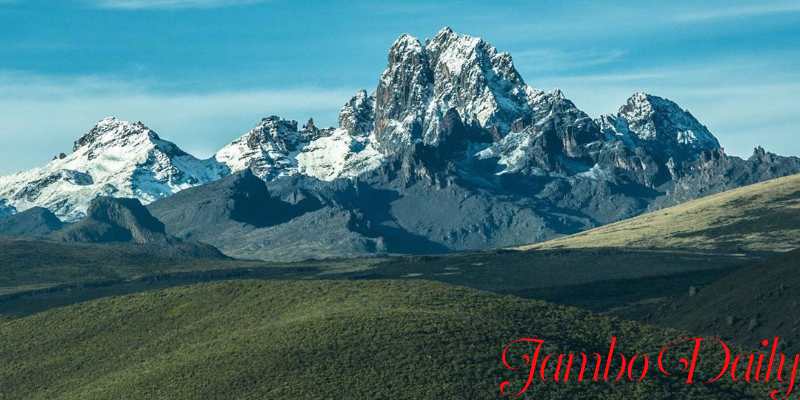 It is Kenya's highest peak and Africa's second-highest. It is located at a height of 5,199 meters. Batian, Nelion, and Point Lenana are the three peaks of Mount Kenya. The highest peak on the mountain is Batian. Mount Kenya National Park, a wildlife refuge, is home to the peak.
2. Mount Elgon- 4,321 Metres.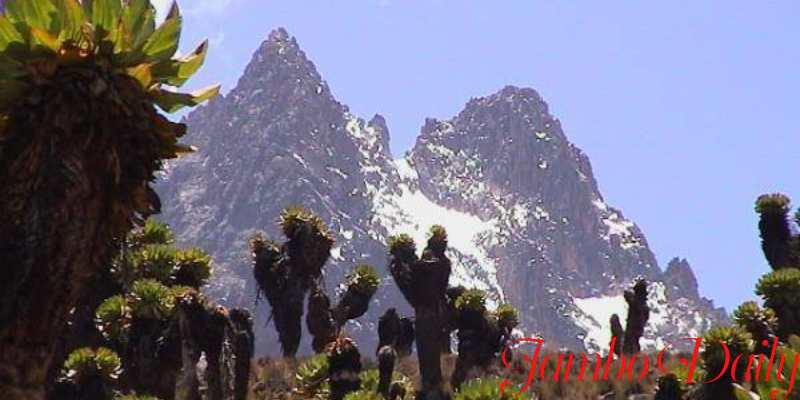 Mount Elgon is at a height of 4,321 meters. On the Kenya-Uganda border, it is an extinct shield volcano. Wagaga, Sudek, Koitobos, Mbuiyi, and Masaba are the five peaks that make up the mountain, with Wagaga being the highest at 14,177 feet.
3. Mount Satima- 4,001 Metres.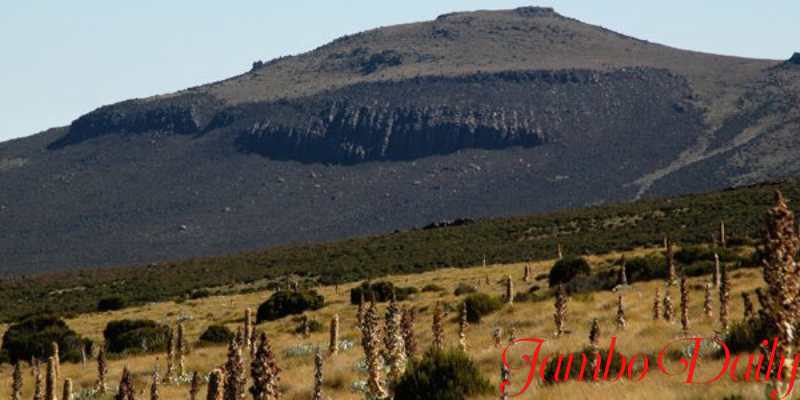 Read 12 National Parks In Kenya With Breathtaking Experience.
Mount Satima, at 4,001 meters above sea level, is the highest point in the Aberdare mountain ranges. The mountain is the primary water catchment area for the Ndakaini dam. For millions of Nairobi inhabitants, the Ndakaini dam is their primary supply of water.
4. Mount Kinangop- 3,906 Metres.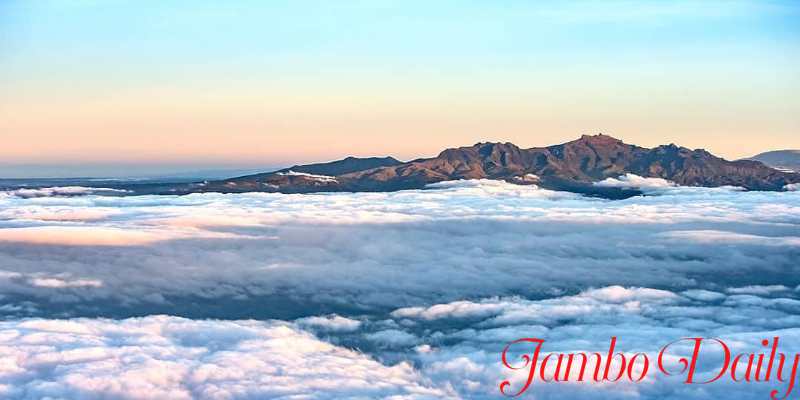 It is 3,906 meters above sea level. It is a popular tourist destination in Nyandarua County. It is located within the Aberdare National Park, which is home to a variety of bird and wildlife species including lions, buffalos, gazelles, antelopes, hyenas, snakes, and leopards.
5. Mount Mtelo- 3,336 Metres.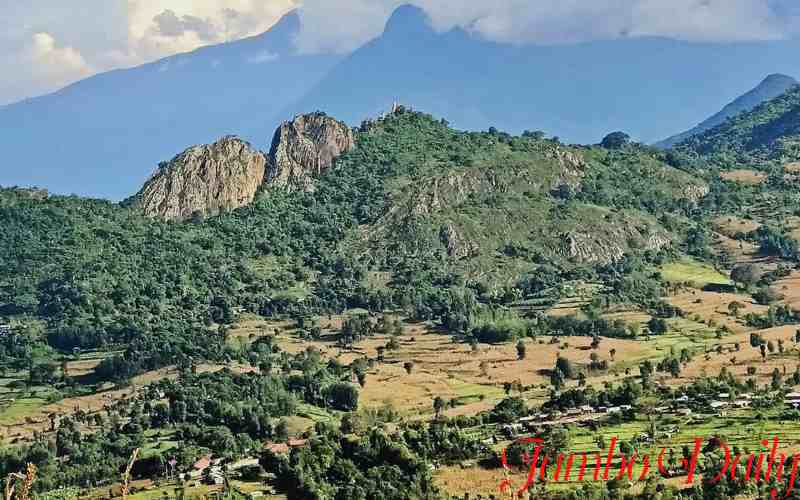 With a height of 3,336 meters, it is Kenya's fifth highest mountain. It is said to be a sacred mountain and the Pokot people's cradle. It is a sacred worship site for the local community that lives in the neighborhood of the mountain.
6. Mount Eburru- 2,856 Metres.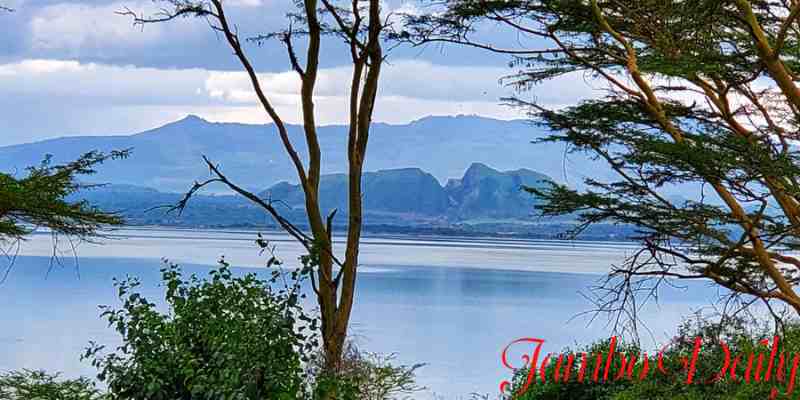 The mountain is 2,856 meters high and located in Nakuru County. With multiple streams originating from the mountain, it acts as a major water catchment region. It provides fantastic hiking, bird-watching, and sightseeing options.
7. Mount Ngiro- 2,848 Metres.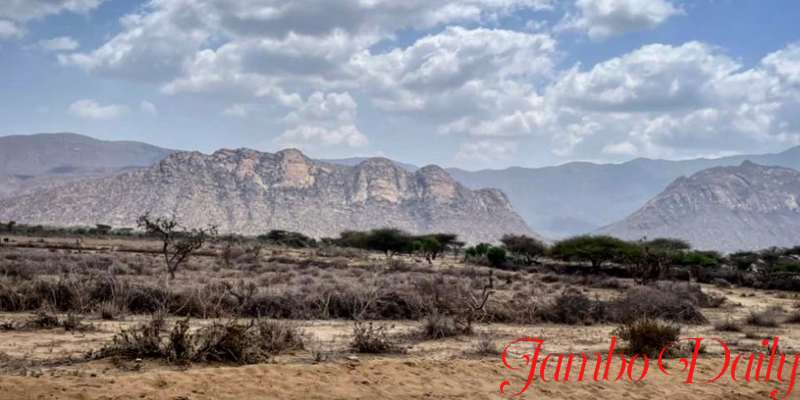 Mount Ngiro stands at a height of 2,848 meters. It is found in northern Kenya, overlooking the Suguta Valley, which is home to the pastoralist Samburu people.
8. Mount Longonot- 2,776 Metres.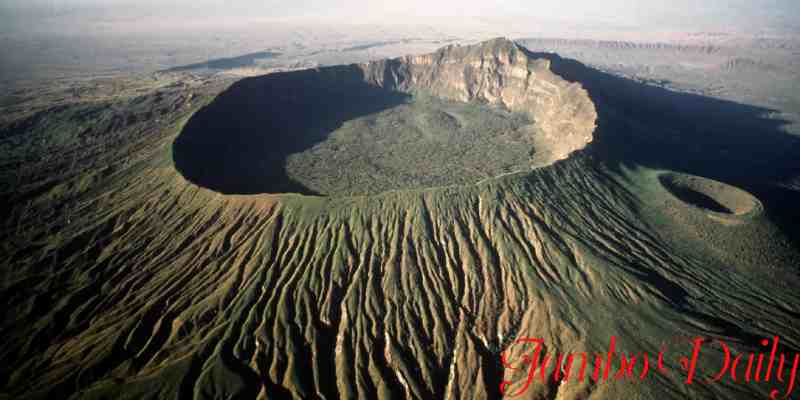 Mount Longonot is a stratovolcano in Kenya's Great Rift Valley, located southeast of Lake Naivasha. It last erupted in the 1860s, according to legend. Its name comes from the Maasai word Oloonong'ot, which means "many spurs" or "steep ridges" in English.
It stands at a height of 2,776 meters. It is a dormant volcano with vents and holes at its summit. It is surrounded by deep forests and Mount Longonot National Park, which is breathtaking.
9. Mount Suswa- 2,356 Metres.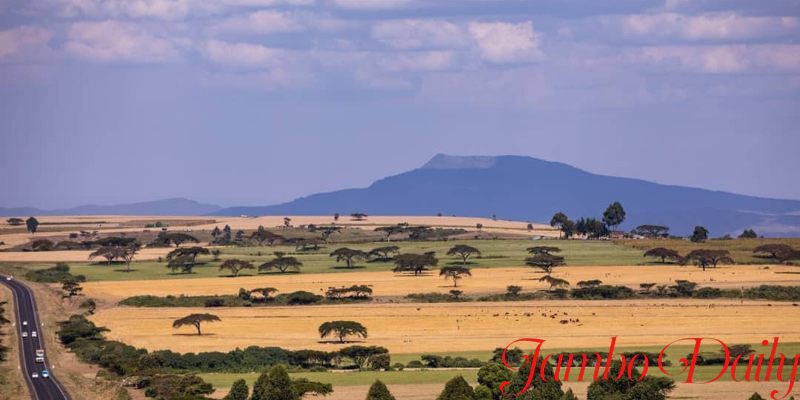 It is a shield volcano in the Great Rift Valley, near the Narok and Kajiado counties. It stands at a height of 2,356 meters. Lava tubes and a distinctive twin crater are two of the mountain's most notable features.
10. Mount Silali- 2,355 Metres.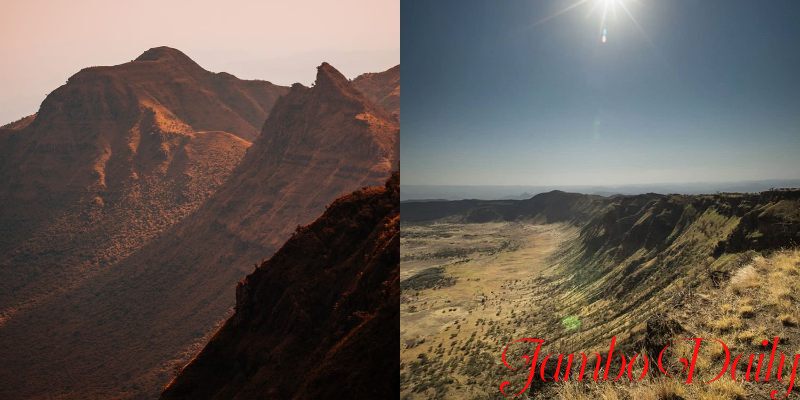 Mount Silali is a dormant volcano located near Kapedo in the Gregory Rift Valley. It stands at a height of 2,355 meters. It is the Gregory Rift Valley's greatest caldera volcano. Pyroclasts and peralkaline trachyte lavas were used to form the mountain's pre-caldera.