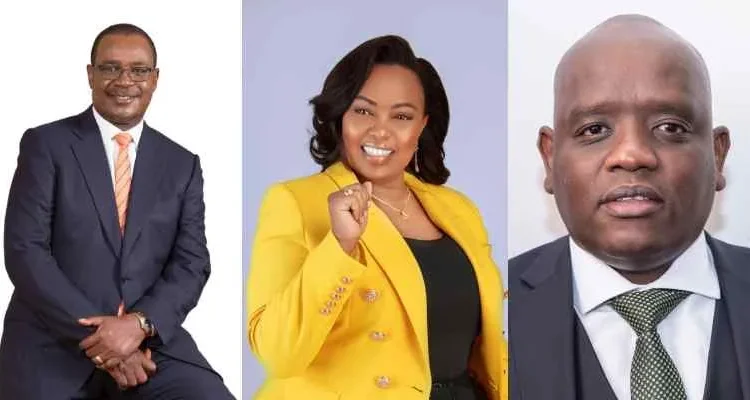 Functions Of Chief Administrative Secretaries In Kenya
The duties of the newly nominated Chief Administrative Secretaries (CAS) in Kenya are the subject of this article. In accordance with Kenya's constitution's Article 132(4)(a), H.E. the president established the position of Chief Administrative Secretary.
There are 50 Chief Administrative Secretaries as of right now. In carrying out their responsibilities, they are answerable to the Cabinet Secretary.
Chief Administrative Secretaries in Kenya work under a contract based on the appointment authority's discretion. According to the Public Service Commission, their post has a public service grade of CS6 3. Benefits and compensation are offered according to the level.
Requirements for Appointment as a Chief Administrative Secretary in Kenya
You must be a Kenyan citizen.
Have a bachelor's degree from an institution of higher learning in Kenya.
Identify your capacity for controlling the administrative–political interface.
Good interpersonal and communication abilities.
Show that you have the skills to explain government policies and programs.
Be able to carry out difficult duties under pressure that include dealing with several institutions and other public officials.
Show that you understand and are using both national and public service values and principles.
Show that you understand and can use good governance.
Satisfy the conditions outlined in Chapter 6 of the Constitution.
Functions of Chief Administrative Secretaries In Kenya
The Chief Administrative Secretaries' specific tasks and responsibilities include:
Addressing concerns or inquiries relating to the office's allocated responsibility.
Serving as a point of contact for the National Assembly and Senate.
Establishing communication with county governments regarding issues with concurrent mandates.
Providing sectoral and interministerial cooperation.
Acting as the cabinet secretary's representative as directed by the CS.
Carry out any additional obligations and tasks that have been specially delegated to the position by the cabinet secretary for the benefit of the ministry.
Read Full list of CAS Nominees By President Ruto.
Chief Administrative Secretary (CAS) Salary In Kenya
Basic Salary each month: Kshs 765,188.
Kshs 200,000 for house allowance.
Ksh 100,000 for entertainment allowance.
Ksh 10 Millon in car grants.
Mortgage: 35 million shillings.
Ksh 10 million for inpatient care and Ksh 3 million for outpatient