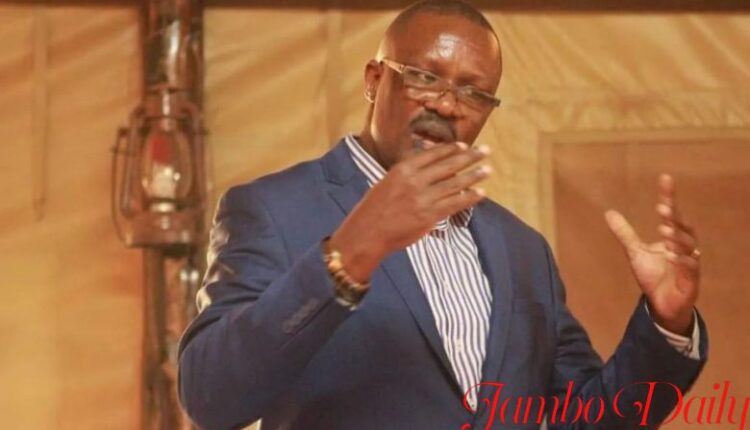 Eliud Owalo Biography, Age, Education, Career, Wife and Net Worth
Eliud Owalo is a Kenyan Economist nominated to serve in the ministry of Information, Communication, and Digital Economy by the President.
He is a management consultant and a strategist currently practicing his profession as the managing consultant at Eliud & Associates (E&A), a global management consultancy and training center.
Eliud succeeds former ICT CS Joe Mucheru who was holding the docket in former President Uhuru Kenyatta's regime.
This article will examine his biography, highlighting his educational background and career.
Age and Birthday
Eliud Owalo was born in 1962. His exact birthday date is not known but he is 6o years old in 2022.
Eliud Owalo Education
Eliud holds a bachelor's degree in Economics and Business from Kenyatta University.  In addition, he holds a master's degree in Business Administration (MBA) in Human Resource Management from the University of Nairobi. He is also pursuing a doctor of philosophy (Ph.D.) in strategic management from the same university.
Eliud Owalo Career
Eliud Owalo is a well-known, accomplished, and respected economist who also holds positions as a management consultant and strategist at the international company Eliud & Associates (E&A) Management Consultants.
Eliud has 21 years of experience working as an economist, management consultant, and strategy expert. His core competencies include macro- and micro-economics, strategic planning, business planning, organizational restructuring, job evaluation, and pay structure architecture, performance management, management of strategic change, training needs assessment (T.N.A. ), organizational design/development, executive search, selection and placement (recruitment), human resource audits, and market research.
He is skilled in the following areas:
Micro and Macro Economics
Strategic Planning;
Business Planning;
Organizational Re-structuring;
Job Evaluation and Pay Structure Architecture;
Performance Management;
Management of Strategic Change;
Training Needs Assessment (T.N.A.);
Organizational Design/Development;
Executive Search, Selection, and Placement (Recruitment);
Human Resource Audit;
Market Research/Surveys;
Monitoring and Evaluation(M& E);and
Feasibility Studies.
Read Davis Chirchir Biography, Age, Wife, Education, Career, and Net Worth
Owalo Wife and Kids
Eliud is married to his wife Jacqueline Muga Owalo and together they have three children whose names are not yet disclosed to the public.
He has one sibling known to the public, his brother Ken Okoth.
Eliud Owalo Net Worth
Eliud is a serious businessman who runs a successful consultancy firm. He has also worked in various high-end positions in big companies and organizations, which has earned him fortunes. His estimated net worth is $1 Million.