Dr Patrick Amoth Bio, Age, Education, Career, Family, Wife and Net Worth
Dr. Patrick Omwanda Amoth is the current acting Director General of Ministry of Health in Kenya. He was appointed to serve in the position by the President of Kenya His Excellency Uhuru Muigai Kenyatta.
Read Mutahi Kagwe Bio, Age, Education, Career, Family and Net Worth
Patrick Amoth Age and Place of Birth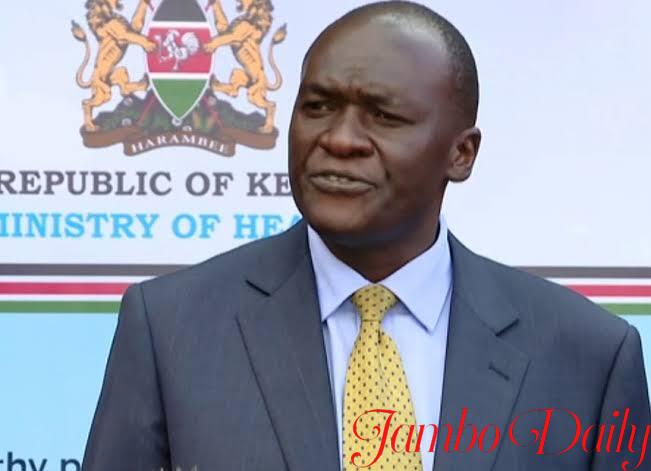 Dr Patrick Amoth age and place of Birth is not currently available in the public domain. He however hails from Nyanza region of Kenya which is mainly inhabited by the Luos.
Patrick Amoth Educational Background
Patrick Amoth holds a Masters of Medicine in Obstetrics and Gynecology from the University of Nairobi. He is a medical doctor by profession.
Patrick Amoth Corona virus Kenya
Since the outbreak of Corona Virus pandemic in 2020, he has been on the fore front in fighting the virus, ensuring that Kenyans are following the laid down protocols by the ministry of health.
Just when the virus has kicked in, he ensured that the laboratories at the national health laboratories had sufficient kits and requirements and were ready to test samples for the Corona virus.
By mid-March 2020, about 20 patients were already admitted at the Infectious Disease Unit. Most of the patients were complaining of lack of basic services such as poor sanitation, lack of communication and delayed tests. Some patients even packed their bags and threatened to storm out.
Read Sicily Kariuki Bio, Career, Age, Education, Kids, Husband and Net Worth 
Patrick Amoth Acting Head of Public Health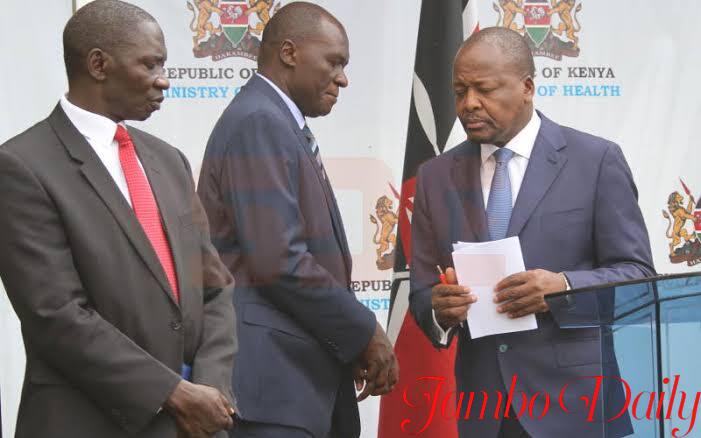 In August 2019, Ms Sicily Kariuki, who was then heading the ministry of Health as the Cabinet Secretary. In her cabinet reshuffle, she moved various officials new ministry dockets and Dr. Patrick Omwanda Akoth was positioned as the acting head of the proposed Department of Public Health.
Amoth ended up replacing Dr. Kepha Ombacho who had faced controversy about his position and career. According to some of his critics, he had been occupying office without the required qualifications. The public health officials claimed that he had beeb in office without a formal letter of appointment.
Since his appointment, Amoth has been discharging his duties with allegiance and diligence. He is among the individuals who have been on the frontline in fighting the Covid-19 pandemic since the first case was reported in the country.
He, along with the Health CS Mutahi Kagwe and Health CAS Mercy Mwangangi are involved in updating kenyans on the Covid-19 status in the country. Everyday, the ministry of health holds a Press briefing at the Afya house where the health officials update the media on new infections, infection and fatality rate in the country.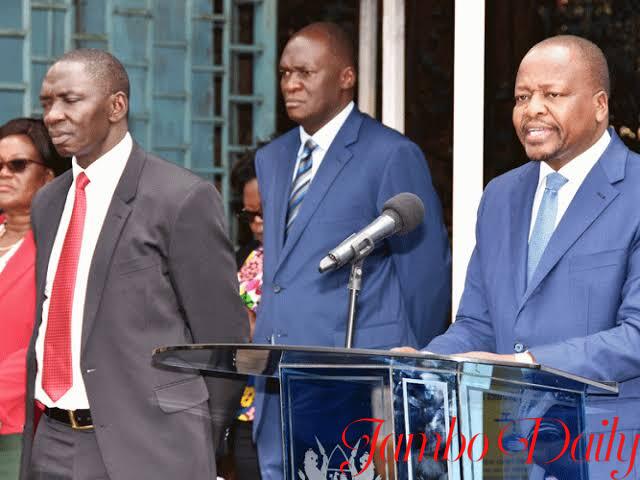 Dr Patrick Amoth Family
Patrick is a family man though he has not yet disclosed his personal life or published anywhere. What remains clear is that he is a married man.
Patrick Amoth Net Worth
His estimated net worth is approximately over Kshs.25 Million (non-official figures)