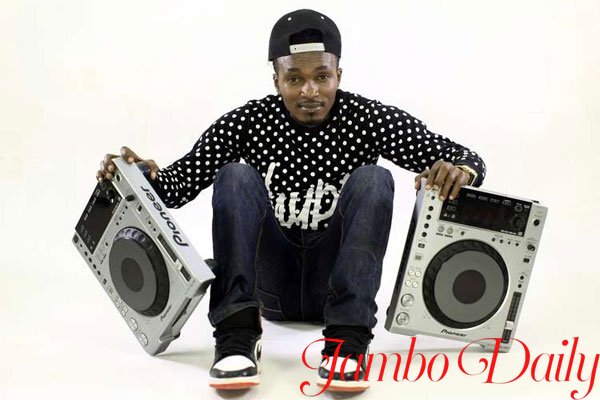 DJ Lyta Biography, Career, Age, Education, Family, Wife, Net Worth.
Born Samuel Mwangi, DJ Lyta is a popular Kenyan street DJ who has rocked the Kenyan entertainment industry for almost a decade now. He is one of the top Kenyan Djs who have perfected the art of sound mixing and the ability to entertain large audiences using their deejaying techniques.
DJ Lyta first appeared in the limelight in 2012 when his street blast mixtapes started playing in matatus plying various Nairobi routes. His first music mixtape was dubbed Street Blast Volume 1, which was a blend of top reggae hits that were dominating the music industry at the time.
This article looks closely into the life of DJ Lyta, highlighting his real name, age, career, education, family, wife, and net worth.
DJ Lyta Birth and Age.
Apparently, DJ Lyta's age and date of birth are not in the public domain. The artist has never shared details of his birthday on social media or on any platform, nor has he ever celebrated a birthday publicly. However, details about his age and birthday shall be communicated as soon as reliable information is sourced.
DJ Lyta's Real Name.
His real name is Samuel Mwangi and he hails from Murang'a.
Also, read Top Ten DeeJays In Kenya 2021.
Educational Background.
DJ Lyta undertook his primary education at Bishop Mahianini Academy in Murang'a county before proceeding to Gituru High School in Nyahururu for Secondary education. Upon completion of High School Education, Mwangi enrolled at Zetech University for a Diploma in Information Technology.
DJ Lyta Career.
Initially, DJ Lyta didn't have an interest in music mixing or even a DJ career. His interest in sound mixing developed while he was a student at Zetech University. He started mixing various genres of music using the VirtualDJ software and realized that he could actually make a good DJ.
Upon learning of his unrevealed talent, Samuel decided to cast his stake in the DJ career. As soon as he was out of college, he approached an audio production firm identified as Eagles Production Studios in Nairobi and enrolled in a 6-month course in Audio Production.
Read also Top Ten Best Deejay Academies in Kenya 2021.
It is at the Production firm that he learned the art of deejaying and the right way to entertain an audience before popping out to kick-start his career with his newfound knowledge. He immediately started recording 30-minute mixtapes which he would sell out to matatu operators around Kayole at Ksh 100 per Compact disk.
Just like his counterpart DJ Kalonje, DJ Lyta's name soon became the talk of the town, especially among Nairobi residents. His career was further propelled by his well-crafted dancehall mixtapes that were favorite for high school students during the famous dancehall era between 2011 and 2014.
See Also DJ Kalonje Biography, Age Career Education, Family, Wife, Networth
Wife and Family.
Little is known about DJ Lyta's personal life, wife and children. However, he is second-born in a family of five siblings. Just like his age and birthday, details about his wife and children remain scanty.
Read Also DJ Kalonje Biography, Age Career Education, Family, Wife, Networth
DJ Lyta Salary.
Based on his longtime experience in the deejaying and entertainment industry, DJ Lyta is a well-paid disk jockey. Currently, DJ Lyta charges between Ksh 100,00 and 150,000 for corporate events and Ksh 50,000 and above for club gigs.
He currently lands gigs both in the local, national and international industries. In 2016, he successfully secured a gig on the international stage in Dubai, where he performed excellently and was paid a whopping Ksh 100,000 as salary.
Read Dj Joe Mfalme Biography, Age, Career, Education, Family, Wife, Networth
Wealth and Net worth.
DJ Lyta's assets, wealth, and net worth details are not in the public domain. However, based on his long career in the industry, he is a fairly wealthy man. Details about his net worth shall be updated as soon as reliable information is sourced.
Website
Dj Lyta has a website where he uploads his mixtapes and any other relevant information. His booking and contact details can also be found here https://djlyta.co.ke/