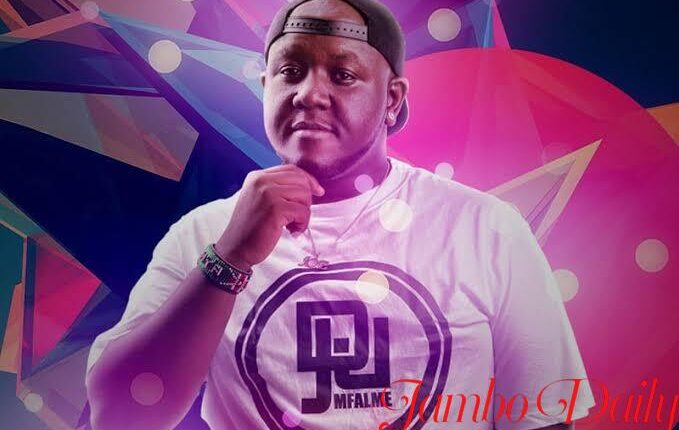 Dj Joe Mfalme Biography, Age, Career, Education, Family, Wife, Networth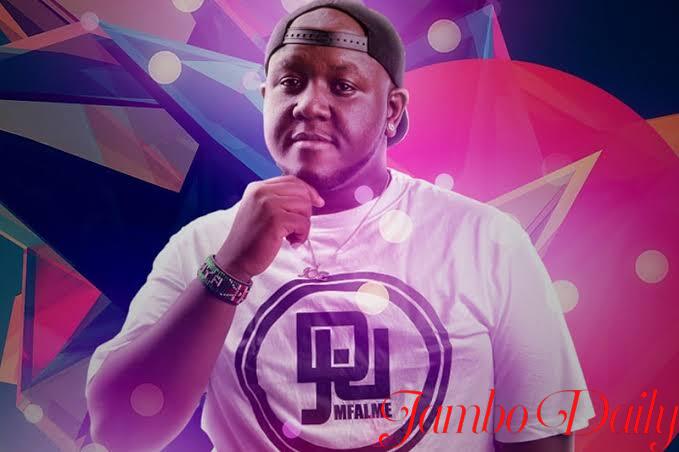 DJ Joe Mfalme is a popular Kenyan Dj who has worked on several gigs in the Kenyan entertainment industry that have elevated his Dj career into a professional one.
'I am the Party' is the slogan for this seasoned Kenyan Dj whose real name is Joseph Mwenda.
Apart from his Dj career, Mfalme is also a radio host, a philanthropist and a business man with his own firm dubbed Dj Joe Mfalme LTD.
Dj Mfalme Age and Birth.
Joseph was born on 9 may 1987 in Meru, Maua. At a tender age of 13 years, Mfalme developed an unmatched interest in music and entertainment, especially spinning the decks. He began listening to popular players in the Dj industry from where he learnt the art of deejaying and started crafting his own style of sound mixing.
Dj Mfalme Education Background.
Dj Joe Mfalme developed an interest in music and chose to follow his passion in the Dj industry. As such, he does not have an history of formal education. During an interview with Betty Kyalo's Upclose show, he revealed that he did not attend college education for any profession, neither did he go to a Dj school but his art was self-learnt.
Dj Joe Mfalme's Career Journey.
Mfalme's career took off in 2008 when he wore the wratles for a Disk Jockeys competition and emerged as the first runner up in the much-heated race. The competition was aimed at revealing the best Dj talents in the country and as such, his victory in the competitions helped him secure a contract at Capital FM where he was assigned several gigs in the station's shows.
One of the most famous shows he has ever worked on was Homeboyz Radio's Lift Off, which he was co-hosting with the veteran radio presenter Shaffie Weru and Neville Muysa. The show along with his previous gigs at capital Fm popularized his work and name to a public figure and a celebrity.
However, things went south in 2021 when he, along with his co-hosts at Radio Africa's Homeboyz radio were fired following sensitive remarks they made about a gender violence incident that had befallen a young lady in Nairobi. The station maintained that it had made a sound decision to fire the trio following tarnishing of its name, withdrawal of advertisement deals by EABL and loss of revenue.
After the firing, Mfalme embarked on his solo career where he now tours the country conducting shows that he normally gets bookings for. He is usually booked during all the weekends and at times lands weekday gigs and corporate events.
Read: Biggest Dj Challenge hosted at Kenyatta University. 
Other Businesses.
Additionally, Mfalme runs his own entertainment firm by the name Dj Joe Mfalme LTD that offers a variety of entertainment services. Some of the services include Dj services for normal ceremonies, family events, club gigs and corporate events.
The company also offers social media marketing and management and has worked with big companies such as Safaricom, Huawei, Coca Cola, KCB and more others. Moreover, the firm offers event sound services, photography and videography services.
The Dj also prints and sells his signature baseball caps, T-Shirts and hoodies.
Dj Joe Awards and Recognition.
Mwenda's career has earned him several recognitions and award from different platforms such as Top Media DJ, African global Dj award and Dj of the year awards. His skills and expertise at various firms he has worked with continue to market him while elevating his career to a higher level.
Dj Joe Mfalme Wife and Children.
Dj Mfalme is happily married to his beautiful wife called Ephy Preston with whom they live together at his palatial home in Nairobi. Deep details about Joe's family remain at large.
Top Ten DeeJays In Kenya 2021.
Dj Joe Mfalme Salary
Dj Joe Mfalme charges an average of ksh 150,000 for his large shows and ksh 60,000 for smaller gigs and campus events.
Dj Joe Wealth, Networth and Assets.
Dj Mfalme owns a company named after him as well as a home and an expensive car. His estimated Networth is about ksh 50 Million.