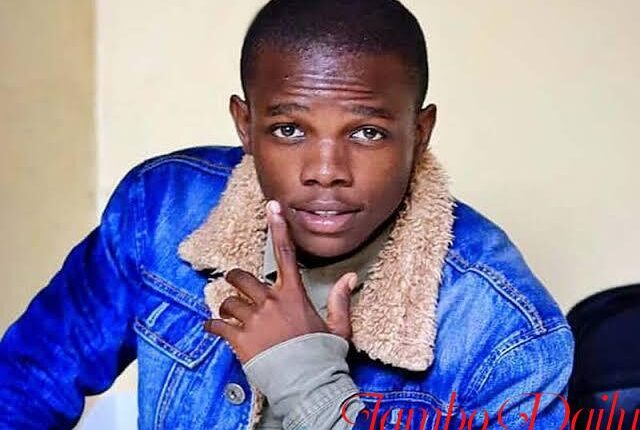 Crazy Kennar Biography, Real Name, Age, Girlfriend and Net Worth
Crazy Kennar is a sensational comedian whose name has become popular among Kenyan online community due to his mastery of the art.
Gone are the days when people would rely on formal employment and economic activities to earn a living. As the world makes a move into the digital space, alot has changed in the activities that people engage to earn a living.
One of the most significant sectors that have embraced the technology change is the entertainment scene. With the advent of platforms such as YouTube and Tik-tok, people no longer have to go to concerts to get entertained.
Some young Kenyans have too advantage of the revolution to create digital platforms and entertain their fans while making income at the same time.
Popular online comedian Crazy Kennar is one of those who have embraced this new technology. Let us have a look at his biography and see where it all began.
Kennar Age and Place of Birth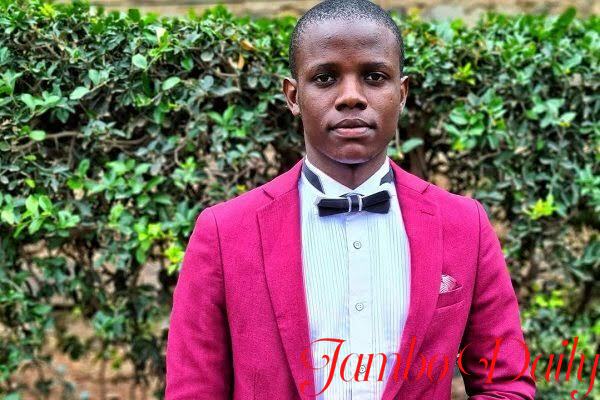 Crazy Kennar was born and brought up in Nairobi where he grew up with a good grab of city life and got to learn alot from the streets. He is in his late 20s as of 2022.
Read MCA Tricky Biography, Age, Career Education, Family, Girlfriend, Net Worth.
Crazy Kennar Real Name and Tribe
Crazy Kennar's real name is Kennedy Odhiambo. He hails from the Luo community who inhabit the lakeside of Kenya.
Kennar Education Background
Crazy Kennar went to Sacred Heart primary school in Nairobi's Baba Dogo estate for his primary education. He later joined Ringa Boys' in Homa Bay for his high school education.
Kennedy enrolled at Jomo Kenyatta University of Agriculture and Technology (Jkuat) for a bachelors degree in actuarial science. He is still a student a s he has not yet graduated.
Read Top Ten Best Universities In Kenya 2021.
Crazy Kennar Career Journey
Kennar's love for comedy and arts began when he was in primary school. He was given a chance to perform at the national drama festival, which gave him a good experience.
While in high school, his teacher Mr Andal challenged him to write his first script which their school was going to use at the drama festivals competition that year. This helped him start shaping his career from the experience he gained.
In campus, he took a step further and began shooting videos which he posted on social media platforms. His fans helped him to share the videos and he soon began gaining popularity. He created a YouTube channel and named it Crazzy Kennar, which is his brand name.
He then pulled in some of his friends to feature in his videos and established the Kennar Company, where he acts as the Chief Executive Officer.
His team comprises himself, Khisa Yvonne, Omondi Stanley, Wanjiru Cynthia, Moser Stephen and Sakshi Bushes. Each member plays a role in the team as they go out on acting skits.
They have been able to establish a huge fan base mostly consisting of college students and the youth. Their YouTube channel which was since named Tales of the Crazy Kennar has ammased over 200k subscribers and still counting.
Their content spans different areas such as Kenyan schools, campus life, politics, music, relationships, homes and clubs. Their company runs brand partnerships that earn them money to the tune of millions.
Beyond comedy and money making, they use the platform to educate and enlighten on issues such mental health, depression and relationships among the youth.
His team aside, the crazy man has been able to collaborate and work with other leading comedians and public figures. Some of the famous personalities who have featured in his videos include father of comedy Churchill and former vice president Kalonzo Muskoka.
Crazy Kennar Personal Life, Dating, Girlfriend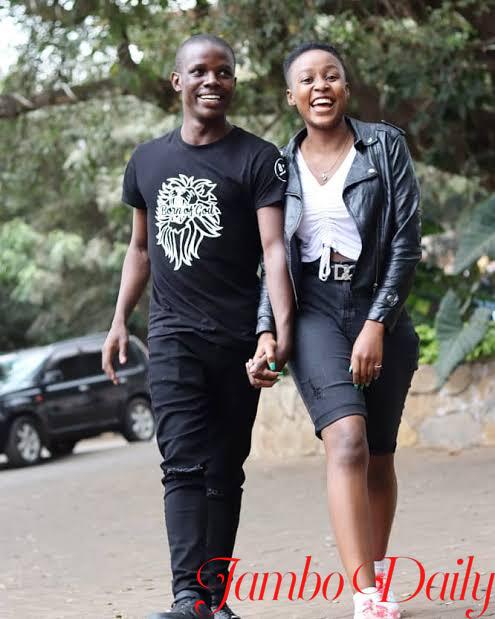 Kennar was rumored to be dating fellow comedian Cartoon after they were spotted dressed I'm matching outfits at the Base by Safaricom event. Reports emerged that the two could be an item although thay declined to open up about their relationship in a media interview.
However, netizens cooled down after photos of Kennar's real girlfriend by the name Natalie Asewe emerged on the internet days later. According to Natalie, she and Kennar have been dating for over 12 years.
When asked about the revelations by his girlfriend, Kennar gladly accepted that it was indeed true. Kennar's better half has been supporting him in many ways including styling him for events and media appearances.
Crazy Kennar salary and Net Worth.
Kennedy's earns an average of Ksh 60,000 from his YouTube channel in a month. Besides that, he does brand endorsements which drive huge sums of money into his bank accounts. His estimated net worth is Ksh 20 million.
Kennar Business and Investments
In 2021, Kennar placed his name in the list of many businesspersons after he launched a classy hotel in Juja. Instant Delicacies which is located at the Juja Square building was officially launched on 25th May 2021.
Some of his friends who attended the launching of the hotel include Cartoon Comedian, Actress Awinja, Alex Mathenge, Alinur Mohamed, Kibunja, Flaqo Raz and his entire acting crew of "Tales of Crazy Kennar".