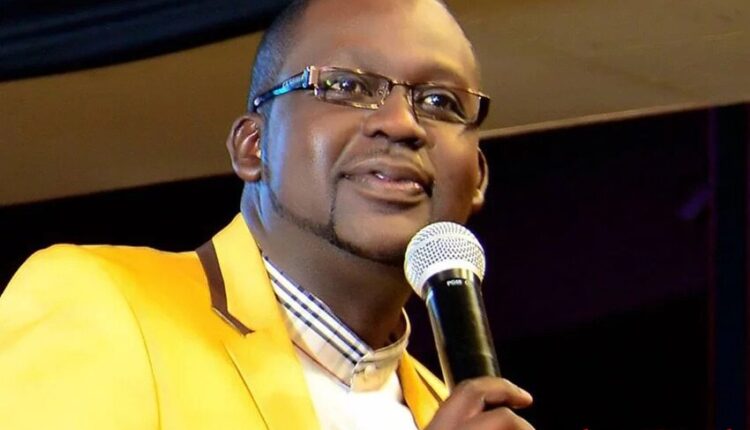 Churchill Bio, Age, Career, Education, Family, Wife, Net Worth.
Daniel Ndambuki alias Churchill is a Kenyan Top Comedian, radio, and Television Host. He is usually referred to as the Father of Comedy in Kenya due to his huge role in the uplifting of the Kenyan Comedy Industry.
He is widely known for setting up Kenya's Largest Comedy Show dubbed Churchill Show that has given a platform for many upcoming artists to showcase their talents. The show airs every Sunday at 8 PM on NTV and is a favorite for many Kenyans who would wish to have their ribs aching for a couple of minutes. He is also a radio presenter at classic 105 where he is known as 'Mwalimu King'ang'i' alongside his co-host Maina Kageni.
Churchill Age and Place of Birth.
According to sources privy to this publication, Churchill was born on October 30th, 1977 in Kitui County. He is 54 years as of 2021. Oher information on his close family remains at large.
Churchill Tribe.
Daniel Ndambuki hails from Kitui, Ukambani region of Kenya which is inhabited by the Kambas.
Churchill Education Background.
Churchill attended a local primary school in Kitui for his primary education and proceeded to Cyberlynk school for secondary education. He moved to Mumbuni Secondary where he completed his high school education.
Churchill Career.
After completing his education, Churchill, just like any other determined young man, moved from his rural home to Nairobi and began hustling in the streets. He narrated how he used to perform casual labor and live in a small rented room with other three young men. While still at it, he began chasing his dreams of acting a comedy by attending several auditions in the City.
Churchill began his comedy journey in the year 1996 where he began acting at several comedy shows in Nairobi. He later moved to a comedy show known as the Red Corner where he linked up with fellow comedian Eric Omondi. It is then that he appeared in the limelight when people noticed his talent and began following his shows.
After gathering enough fans, Churchill decided to launch his own entertainment firm named 'Laugh Industry Kenya'. It is through this firm that he founded the biggest Comedy Show in Kenya, Churchill Show which commands viewers to the tune of millions. Some of the first actors in the show were him and the likes of Eric Omondi. He later began staging auditions for other comedians to join the show, and that is how it became a megaproject.
Apart from comedy, Churchill has also appeared in movies such as 'The First Grader' and 'Malooned'. He is also a professional MC for big events both entertainment and corporate events.
Since he began his career, Churchill has won over 20 awards and nominations. These include Cheka Awards, Klasha Awards, Bingwa Music Awards, Mavuno Awards, and several Social Media Awards. He has been named one of Africas Funniest comedians along with his counterpart Eric Omondi.
Read Jemutai Comedian Biography, Age, Career, Education, Family, Husband, Comedy
Churchill Wife and Children.
Daniel prefers Keeping his life private, as such, he has not revealed who his wife, nor children are. Some Kenyan bloggers and research personnel have tried hard to dig deep into his private life to no avail. The only thing that is clear with this publication is that Churchill is happily married and has kids with his wife. He lives in a posh estate in Kitengela where he also owns a luxurious nightclub.
Churchill Net Worth.
Just like on matters with his close family and children, Daniel Ndambuki has not disclosed his net worth to the public. He prefers keeping his personal affairs secret and is non-accessible to every Tom, Dick, and Harry.
However, owing to his successful comedy career, business investments, and lucrative radio job, he is quite a wealthy individual.
Social Media Accounts and Followers.
Owing to his large audience in the comedy show, Churchill is massively followed on his social media accounts. On Facebook, he commands a base of over 4 Million followers while on Instagram he has 2.3 million followers. On Twitter, he has 880K followers while his Churchill Show's Youtube Channel boasts of over 1.8 Million Subscribers.