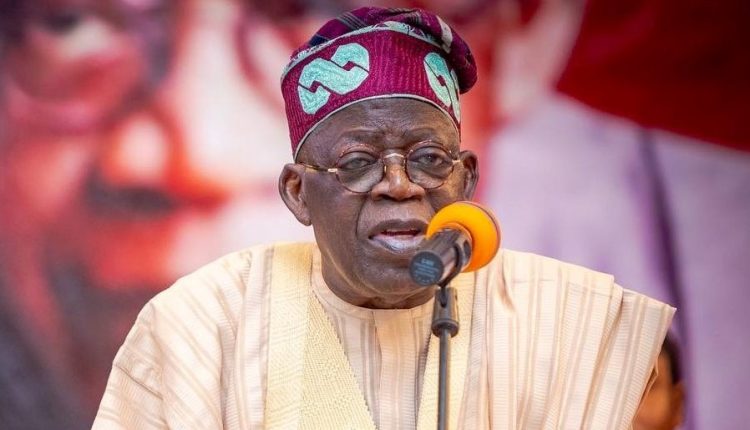 Bola Tinubu Declared Nigeria's President-Elect
The two-term governor of Lagos state Bola Ahmed Tinubu has been declared Nigeria's President-elect in the just concluded elections.
Following an election over the weekend that the major opposition parties have contested, Bola Tinubu, the candidate of the ruling party in Nigeria, was proclaimed president-elect of Africa's most inhabited country in the early hours of Wednesday.
Former Lagos State Governor Bola Tinubu will take over as president of a nation that is battling Islamist insurgencies in the northeast, armed assaults, killings, and kidnappings, a conflict between farmers and livestock herders, shortages of cash, fuel, and power, and enduring corruption that Buhari's party, according to critics, has failed to eradicate despite promises to do so.
According to the Independent National Election Commission (INEC), Tinubu received 8.79 million votes, surpassing Atiku Abubakar, the leading competitor, who received 6.98 million. Younger people preferred the outsider Peter Obi, who received 6.1 million votes.
According to Nigerian electoral rules, a candidate can win by receiving more votes than their opponents as long as they receive 25% of the vote in at least two-thirds of the 36 states plus Abuja, the federal capital, which Tinubu did.
Because of the numerous technical issues caused by INEC's adoption of new technology, opposition parties disputed the results and demanded the resignation of INEC Chairman Mahmood Yakubu on Tuesday.
Read Raila Odinga Rejects Presidential Election Results in Kenya.
Tinubu invited people to choose him based on his record of reducing violent crime, reducing traffic congestion, and cleaning up trash throughout his two tenures as governor of Lagos State.
Yet, the 70-year-old has occasionally displayed signs of frailty in public, slurring his speech and responding to inquiries with pleasantries, as well as skipping several campaign events, leading some to question his potential effectiveness.
Young people and urban, educated voters who were tired of the political corruption of the past, the two parties that have dominated it since the end of military rule in 1999, and the old men who have tended to control them, supported Obi's campaign.