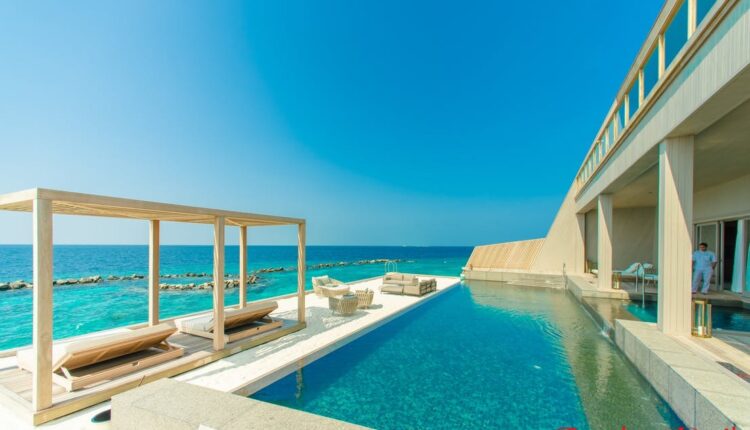 Best Swimming Schools in Kenya
This is a list of the best swimming schools in Kenya that focuses on reputable schools which provide well-structured swimming lessons to beginners, intermediate, and high tech swimmers of all ages.
Swimming is primarily a hobby for many Kenyans and a sport for a select few. It is impossible to forget a skill once it has been learned. Those who do it as a sport, however, must train on a regular basis. With this in mind, we've compiled a list of the best eco-friendly swimming lessons in Kenya to help you reach your full potential.
Best swimming schools in Kenya
1. Swim Right Kenya
Swim Right Kenya offers swimming lessons at any heated pool near you in a safe and quiet environment. It offers programmed lessons that are suited to the specific needs of each individual.
Contact: 0727 341 360.
2. Swim Africa
Swim Africa is the nation's leading provider of swimming lessons and other sporting activities in Nairobi. There are branches in Westlands, Lang'ata, and Two Rivers.
Contacts: 0729 201 544, 0748 276 739, 0790 143 951.
Email: admin@swimafrica.net.
Website https://swimafrica.net/
3. Swimaholics Kenya
Swimaholics is among the best swimming schools in Kenya. It offers intensive swimming lessons divided into ten lessons. Floating, breaststroke, freestyle technique, and deep end floating are among the topics covered in the one-and-a-half-hour lessons.
Contacts: 0710 545 839, 0718 319 118.
Read Best Catering Schools in Kenya
4, Kenya YMCA Aquatic Centre
The center has an Olympic-sized swimming pool and certified swimming instructors who provide well-packaged swimming classes in areas such as floating, deep end floating, backstroke, and many others.
Location: Along State House Road, Opposite University Of Nairobi.
Contacts: 0723 164 633, 0737 474 664.
5. Kenya School Of Swimming
It is a thriving and professionally run swimming club and school that offers swimming lessons to all levels of swimmers, from absolute beginners to masters.
Location: Karen, Nairobi.
Contact: 0735 869 605.
6. Swimtabulous Swim Lessons
It is made up of a group of highly trained and caring lifeguards and swimming instructors who provide swimming lessons and water safety tips to toddlers, preschoolers, beginners, young adults, and adults.
Contact: 0721 107 601.
Email: swimtabulous@gmail.com.
7. The Nairobi Club
The Nairobi Club's swimming pool is one of the busiest in the country. For a low per-lesson fee, the two will train you during the week and on weekends. During every school holiday, the institution also hosts swimming Gallas, where anyone is welcome to participate, cheer, and win medals in a variety of competitions.
Phone: 0722203649
Phone 2: 0733363628
Email: info@nairobiclub.com
Website: www.nairobiclub.com
8. Synergy Swimming Academy
It's a swimming school that teaches kids and adults how to swim. It has flexible hours, a heated pool, and instructors who are friendly and knowledgeable. Depending on the number of lessons, they charge between Kshs 8,000 and Kshs 15,000 per hour.
Location: Ngong Road, Nairobi.
Contact: 0712 557 821
Email: synergyswimacademy@gmail.com.
9. The Panari Hotel
The hotel has an indoor pool that is kept at a comfortable temperature so you can swim comfortably. The best private lessons are provided by their qualified and licensed lifeguards.
You will be taken through ten sessions in the top-notch hotel's swimming pools for only Ksh 10,000.
Location: Mombasa Road, Nairobi.
Phone: 0711091000, 0203946000
Email: sales@panarihotel.com
Website: www.panarihotels.com
10. Pro Swim Academy Kenya
The institution provides an excellent opportunity for people of all ages to learn to swim. It has a team of highly qualified instructors who can teach beginners, intermediates, and advanced swimmers how to swim.
Location: Clarence House Hotel, Westlands, Nairobi.
Contact: 0706 842 507, 0713 670 137.
Email: proswimacademykenya@gmail.com.
11. Genesis Sports Limited
Genesis Sports Limited is dedicated to the development of sports in East Africa. Swimming, hockey, football, netball, rugby, and indoor games equipment are available for purchase.
Their curriculum is tailored to those who want to pursue the skill as a sport. The company charges a reasonable fee for each lesson.
Location: Hemak Plaza, 2nd Floor, Keekorok Road, Nairobi.
Phone: 0711820574
Email: info@genesissports.co.ke
Website: www.genesissports.co.ke
12. Peponi School
Peponi School began offering ATS (Advanced Swim Training) lessons to help athletes improve their swimming abilities. Even if you are not a student at the institution, you can take the ATS.
The only disadvantage of this school is the cost of attendance. Even if you only attend one lesson during a term, you will be charged for the entire term.
Location: Peponi House Preparatory School, Lower Kabete, Nairobi.
Phone: 0202585710, 0734881225
Email: secretary@peponihouse.sc.ke
Website: www.peponischool.org