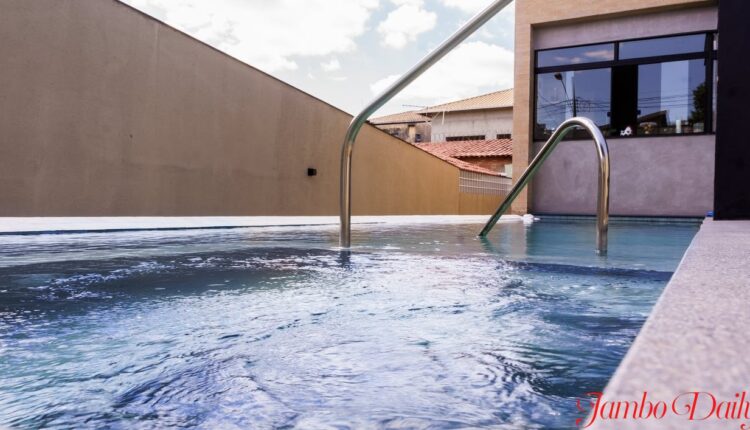 Best Swimming Pool Construction Companies In Kenya
This article outlines the Best Swimming Pool Construction Companies In Kenya. Swimming pools have become an integral part of our daily lives in recent years, particularly in uptown areas where almost every household has its own pool.
If you want to build a swimming pool, whether commercial or private, the following are the best swimming pool construction companies that will be of importance.
Best Swimming Pool Construction Companies In Kenya
1. Aqua Blue Ltd
Aqua Blue Ltd is one of Kenya's leading pool contractors, specializing in commercial and residential pool construction and custom pool design. They are swimming pool builders who have the necessary credentials to design and build a pool of the highest quality that will provide you with many years of service and pleasure.
Location: AACC Building, Waiyaki Way, Nairobi
Contact: 0733 70 34 34
2. Davis and Shirtlif
Davis & Shirtliff is an East African supplier of water-related equipment. Founded in Kenya in 1946, the company's primary product sectors are water pumps, boreholes, swimming pools, water treatment, generators, solar energy equipment, and irrigation.
3. Kisio Swimming Pools
These Pool professionals have been in the industry since 1996. On their website, you can see some of the fantastic pools they've built over the years. You will find a sample quote as well as all of the reasons why they are the best choice for Pool Construction.
Email: info@kspools.com / kisiopools@gmail.com
Contact: 0722 350 802, 0733 726 189
Read Best Swimming Schools in Kenya
4. Karani Pool Services
Karani Pool Service is a family-owned pool care company specializing in the construction, maintenance, and repair of all types of swimming pools, spas, hot tubs, fountains, and other aquatic installations.
Swimming lessons, pool cleaning, pool construction, pool management services, and pool repair are among the services provided by Karani Pools.
Nairobi: Center, Karandini Road, off Ngong Road.
Contact: +254722829535 or +254735370738
Email: info@karanipoolservices.com.
5. Bestcare Facilities Management Company
Bestcare is a Nairobi-based company that specializes in swimming pool construction, maintenance, and installation. Because of their well-received work, they are now one of Kenya's most preferred swimming pool construction and maintenance companies.
They have established themselves over the years and provide a comprehensive range of quality services in swimming pool construction, cleaning, installation, and maintenance. They handle everything related to swimming pools, whether it is an indoor swimming pool or an outdoor swimming pool.
Located on Mpaka Plaza Mpaka Rd in Westlands, Nairobi.
Contact number: 0722 566999
Read Best Borehole Drilling Companies in Kenya
6. Pool shop East Africa
Pool Shop EA specializes in pool construction, Jacuzzi, spa, sauna, steam room, and pool repairs and maintenance.
Location: IMC Building, Chepkorio Rd, off, Lusaka Rd, Nairobi
Contact: 020 2016838
7. Waterways Africa
They specialize in swimming pool construction, design, maintenance, and product supply.
Location: Westlands, Nairobi
Contact: 0727 777755
8. Ecoliff East Africa Limited
Swimming pool construction, civil works, water fountains, water treatment solutions, and swimming pool maintenance and repair are all specialties of Ecoliff East Africa Ltd.
Location: Dar es Saalam Rd, Industrial Area, Nairobi.
Contact: 020 6555601