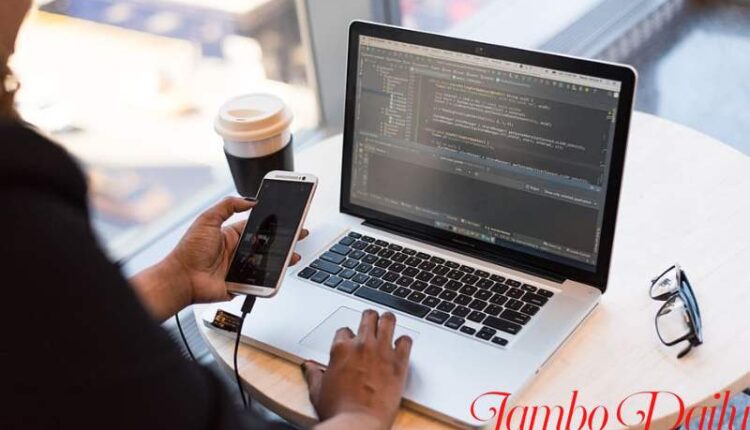 Best Software Development Companies in Kenya
This is a list of the best software development companies in Kenya. IT companies have been mushrooming in Kenya in the recent past. Microsoft has since made significant investments in development center initiatives across the continent, including in Nairobi, Kenya's capital.
One of the most effective and exciting developments is that more than a fifth (21%) of African developers are women, compared to 15% in the United States. These developers are increasingly working for development firms with a reputation for providing businesses with quick, high-quality, and cost-effective solutions.
Aside from B2B products that can improve workplace productivity and efficiency, the country's software developers are also becoming increasingly popular for B2C entertainment. Kenya's iGaming industry has long been unregulated, allowing operators to operate freely.
Read List Of Top IT Companies In Kenya
Measures such as the Gaming Bill 2019 have attempted to align the online scene with the land-based industry. As Kenya's online casino industry matures, there will be greater demand for slot developers. The world's leading iGaming operators typically house several hundred online casino slots, ranging from classic fruit machine-style titles to modern progressive jackpot games with multi-million dollar payouts. The biggest casinos release new slot titles almost weekly, keeping Kenyan software developers on their toes to keep up with demand.
If you're wondering which software development firms are already leading the way for B2B and B2C solutions in Kenya, keep reading as we detail the best in end-to-end development for mobile and web apps.
Best Software Development Companies in Kenya
1. Sovtech
SovTech is a global software development firm that specializes in custom software solutions for both start-ups and established businesses. SovTech, which has offices in London and Dubai, has also made significant investments in the African development scene, with offices in Nairobi, Cape Town, and Johannesburg. The fintech scene, which involves blockchain, artificial intelligence, and cloud technology, is its most popular niche.
2. Madavi Agency

The Madavi Agency is a rapidly expanding software development firm in Nairobi. It specializes in mobile app development, and its in-house developers have a strong reputation for turning ideas into disruptive app solutions. Madavi is also aware of the cross-platform world. It creates apps with a single code base, ensuring platform compatibility to save clients time and money.
Read The Best Employee Monitoring Software in Kenya
3. Endeavour Africa Ltd

Almost three-quarters of Endeavour Africa's services are solely focused on custom software development. With over 3,000 clients across the continent, it has established an impressive foothold in the IT solutions sector. What is their mission? To provide high-quality, cost-effective software development and system integration services to clients who see Endeavour Africa as "growth partners" rather than "solutions providers."
4. Segue Interactive

Segue Interactive, a company dedicated to "shaping the future," creates user-friendly web and mobile applications. Since its inception in 2017, the company has established itself as one of Kenya's leading mobile development firms. It specializes in the development of iOS and Android apps, as well as eCommerce and custom web applications.
5. AlignMinds Technologies

AlignMinds, one of Kenya's oldest software development firms, has been operating from five different continents, including Nairobi, since 2009. Its digital product engineering services include mobile and web app development, and it has a track record of success in a variety of industries, including retail, media, education, and healthcare.