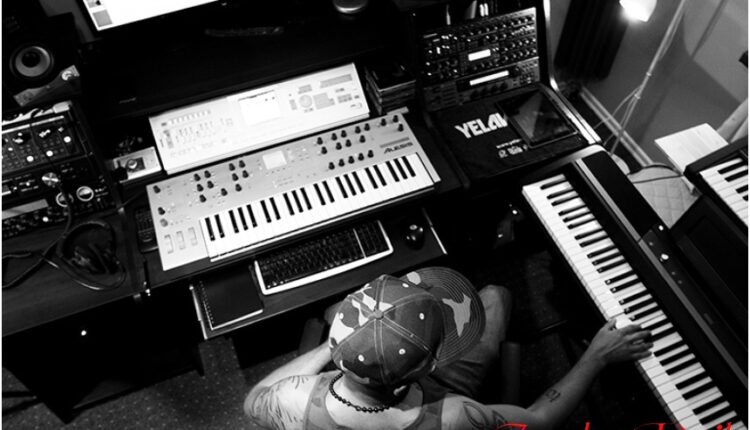 Best Music Producers in Kenya and their Major Projects
This is a list of the best music producers in Kenya and some of the major projects they have worked on.
Kenyan music is, without a doubt, among the best in Africa. Several artists, including Sauti Sol, Nyashinski, Otile Brown, and Bahati, have produced popular songs with millions of views on YouTube. What musical talents are behind these well-known songs?
Some of the best music producers in Kenya include Magix Enga, Eric Musyoka, Jacky B, Teddy B, and Cedo.
Best Music Producers in Kenya.
1. Magix Enga
Magix Enga is a Kenyan producer who was born and raised in the country. In a song, you've undoubtedly heard the phrase "Magix Enga on the rhythm." He is one of East Africa's top growers. Otile Brown, Timmy Tdat, and Alvindo are just a handful of the artists with whom he has collaborated.
2. Eric Musyoka
Eric Musyoka is a sound producer and the proprietor of Decimal Records Studio, in addition to being a music producer. Wyre, Juliani, Daddy Owen, Kleptomaniacs, Elani, Sauti Sol, and Nonini are among the artists with whom he has collaborated.
He's also known for producing local productions like 'Nairobi Half Life' and a slew of commercials.
3. Mavo on The Beat
Kenyan music producer Mavo has won numerous awards. He is the owner of Marvine Music Studio and has worked with a variety of musicians including Kansoul, Vivian, Mbogi Genje, Sailors, Jua Cali and Boondocks Gang.
4. Teddy B
Teddy B is a well-known producer of Christian music. He collaborated with Size 8 and Willy Paul on the song "Tam Tam," which was a long-running hit in Kenya.
5. Producer Cedo
For years, Cedo has collaborated with musicians such as Avril, Sauti Sol, and Nyashinski. Nyashinski's songs Aminia, Mungu Pekee, and Malaika were written by him. Furthermore, the producer is a gifted pianist and a family man.
Read Top Ten Best Rappers in Kenya.
6. Kagwe Mungai
Kagwe Mungai is a Kenyan musician and Tauus Musik production's music producer. Sauti Sol's song "Nishike" was produced by him. He also produces some of his own songs, such as 'Baas Baas' and 'Till the End.'
7. Richy Bitz
The majority of King Kaka's hits were created by Richy Bitz. He's also worked on Ray's 'Juu Yako,' which features Kristine Kash.
8. Motif Di Don
Morris Kobia, often known as Motif Di Don, is a top Kenyan producer. Kaligraph Jones, Tanasha Dona, and Ethic are among the artists with whom he has collaborated. The producer is also credited with being one of the first to introduce trap music to Kenya.
Wavy by Kaligraph Jones featuring Sarkodie, Kalipso by Tanasha Dona featuring Kaligraph Jones, and Figa remix by Ethic Entertainment starring Konshens are just a few of the tracks he's worked on.
9. Philip Makanda
Philip Makanda, a renowned Kenyan producer, is responsible for the majority of Jaguar's hits. He has also collaborated with musicians such as Elani, Vivian, and Zikki.
10. Jacky B
You've undoubtedly seen Jacky B's name in a music video. Jacob Otieno, better known by his stage name Jacky B, is a well-known Kenyan music producer. Size 8, Daddy Owen, and Eko Dydda are among the gospel acts with whom he has collaborated.
Read Top Ten Gospel Artists In Kenya.
11. Robert Kimanzi
Robert Kimanzi is one of Kenya's most seasoned music producers. He is well-known throughout East Africa and has won numerous honors. Bobby Wine, Jimmy Gait, Kidum, Dela, Oliver Mtikudzi, Mercy Masika, and Lady Jaydee are among the artists with whom he has collaborated.
12. Saint P
Patrick Mbaru, also known as Saint P, is one of Kenya's top producers. Bahati, Kambua, Eko Dydda, Jimmy Gait, and Rufftone are among his collaborators. He became famous after producing DK Kwenye Beat's song "Sari sari," which featured Antoneosoul.
13. Naiboi
Naiboi is the stage name of Kenyan singer, composer, producer, and record label CEO Michael Kennedy Claver. He's worked on songs including 'Welle Welle,' which features Timmy Tdat, and 'Daktari,' which features Frasha.
14. Ulopa
Ulopa, who was born Paul Kibukosya, is a veteran of the music industry. He's collaborated with Kleptomaniax, Longombas, and Gabu artists. He's collaborated with artists including King Kaka, Kristoff, Jay A, and Gogosimo in recent years.
Ulopa can rap and play the bass guitar, keyboard, percussion, and drums in addition to producing music. He also obtained some musical skills by playing with the 'Zananiki band.' However, he continued to pursue his passion in the technical side of music by enrolling at Andrew Crawford Productions on State House Road to study Mass Communication.
15. iLogos Music
Irakoze Teknologos, also known as Ilogos, traveled to Kenya from Burundi in 2016 to monitor some of his father's projects. He also intended to meet an artist with whom he could collaborate on song production. The producer, on the other hand, chose to remain in the country.
Since then, he's collaborated with artists including Dela, Hart the Band, and Masauti.