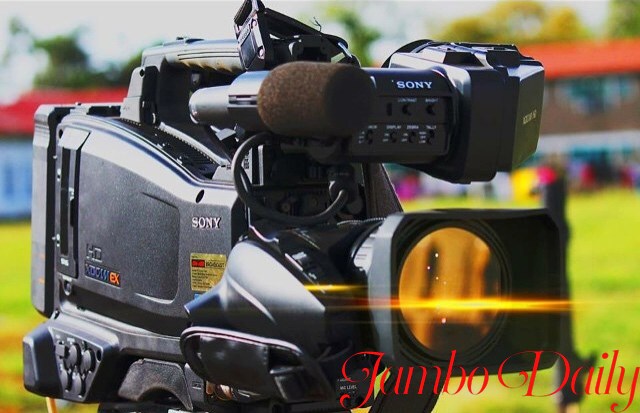 Best Film Production Schools In Kenya
This is a list of Kenya's top film production schools. Film production courses are among the most financially rewarding courses to study in Kenya. Basic film production skills will land you a lucrative job in Kenya's thriving film industry, which has expanded significantly in recent years. In addition, this training equips you with the necessary skills required to run operations in the media industry and mass communication.
Upon graduation, you can start your own film production firm and this signifies you don't have to get employed to be successful as a film producer or director. That said, there are many schools offering courses pertaining to film production, but today we look at the best ten film production school on Kenyan land.
Read List of Newspapers in Kenya And Their Managers.
The following is a list of the top film production schools in Kenya.
1. Kenya Institute of Mass Communication (KIMC)
The Kenya Institute of Mass Communication (KIMC) is a state-owned media training center that has been operational in the country over the last 60 years. Established in 1961 as the Voice of Kenya Training school, the school has been offering various programs in collaboration with other tertiary institutions to provide the best training. The institute has admitted students from both Kenya and East African countries.
Film and video production diploma and certificate programs are available at the institute. The training provides trainees with the professional skills required to work as film producers, camera operators, video editors, animators, and graphic designers.
Contact: 0708 262 895.
Email: info@kimc.ac.ke.
2. Kamata School
The film department at the school is made up of a group of people who are completely dedicated to delivering the best in film and television production. It provides a TV and film training course that is completed in four semesters, with each semester lasting three months.
Location: Queensway House, Kaunda Street, Nairobi.
Contacts: 0700 070 707, 0722 137 784.
3. Nairobi Institute Of Music & Performing Arts
It is a leading music and performing arts training institution that provides practical short courses, certificate and diploma programs in music, film production, and theatre arts based on the learning-by-doing principle. The college is located in Nairobi.
Contact: 0757 721 755.
Email: info@nimpa.ac.ke.
Read Top Five Media Houses in Kenya.
4. Talanta Institute
Talanta Institute is a TVET with a passion for film production, journalism, music production, digital marketing, and animation.
Located Opposite Garden City, Along Thika Super Highway.
Contacts: 0734 777 778, 0710 813 131.
Email: info@talanta.global.
5. Africa Digital Media Institute
The institute provides a Film & Television Production Diploma program that prepares students to write original stories and capture global audiences with cinematic tools. The program is two academic years long.
Location: Caxton House, Kenyatta Avenue, Nairobi.
Contacts: 0706 349 696, 0772 913 811.
Email: info@admi.ac.ke.
6. Kenya Film School
With its exceptional experience and thriving film community, Kenya Film School attracts students from all over the country. By training a new generation of filmmakers and screenwriters, the school elevates the art of storytelling.
Location: Moi International Sport Centre, Kasarani.
Contact: 0773 541 512.
Email: info@kenyafilmschool.go.ke.
Read Highest Paid Journalists In Kenya.
7. Visualdo School
Visualdo Institute offers Film Production Diploma and Certificate programs. The courses look at the concepts that filmmakers need to understand in order to make the best choices for telling their stories.
8. Ovotox Institute
The school provides world-class certified film production and photography programs. The film production program is two years long.
9. Shang Tao Institute
Shang Tao is one of Kenya's best media schools, offering affordable and high-quality film and video production courses at the Certificate and Diploma levels.
Location: Hazina Towers, Utalii Lane, Nairobi.
Contacts: 0722 624 354, 0719 766 561.
Email: info@shangtao.ac.ke.
Read List of Radio Stations In Kenya, Frequencies, and Location.
10. African Film And Television Talent Training Institute
The Africa Film and Television Talent Training Institute (AFTTTI) is a private TVET institution committed to providing curriculum-driven, comprehensive, and practical marketing and media entertainment training programs. As an ICM approved center, AFTTTI is accredited by the internationally recognized ICM (UK) examination body. The school offers both certificate and diploma-level courses.